Virat Kohli's paternity leave and subsequent absence from the upcoming Test series against Australia has reopened the discussion on paternity leaves in India
Gurgaon-based banker Amit Sachdev has little in common with Indian cricket captain Virat Kohli. Unlike the star cricketer, Amit is not athletic, does not have cheerleaders at his workplace and his work successes and failures do not make national news. Last week, however, Amit found that Kohli was following his footsteps, in a minor way. The 32-year-old cricketer has availed of paternity leave to be with wife Anushka Sharma upon the birth of their child in January. This will mean Virat will miss a chunk of the all-important tour of Australia that begins next month. Three years ago, Amit – who was working with a foreign bank then – had availed of a two-week paternity leave, missing out on an important work conference. "I prioritised my family. Many found it absurd that I would miss an important work conference for it. I probably let go of a promotion opportunity as a result. But it didn't matter," Amit tells us.

Kohli's decision of availing paternity leave has earned both praise and criticism from fans. While some are commending him for being with his wife during such an important time of their life, others have said he is in "dereliction of national duty" as he is leaving an important series for personal matters. This has reignited the debate regarding paternity leave in India, with a focus on its prevalence, acceptance and support through corporate policies.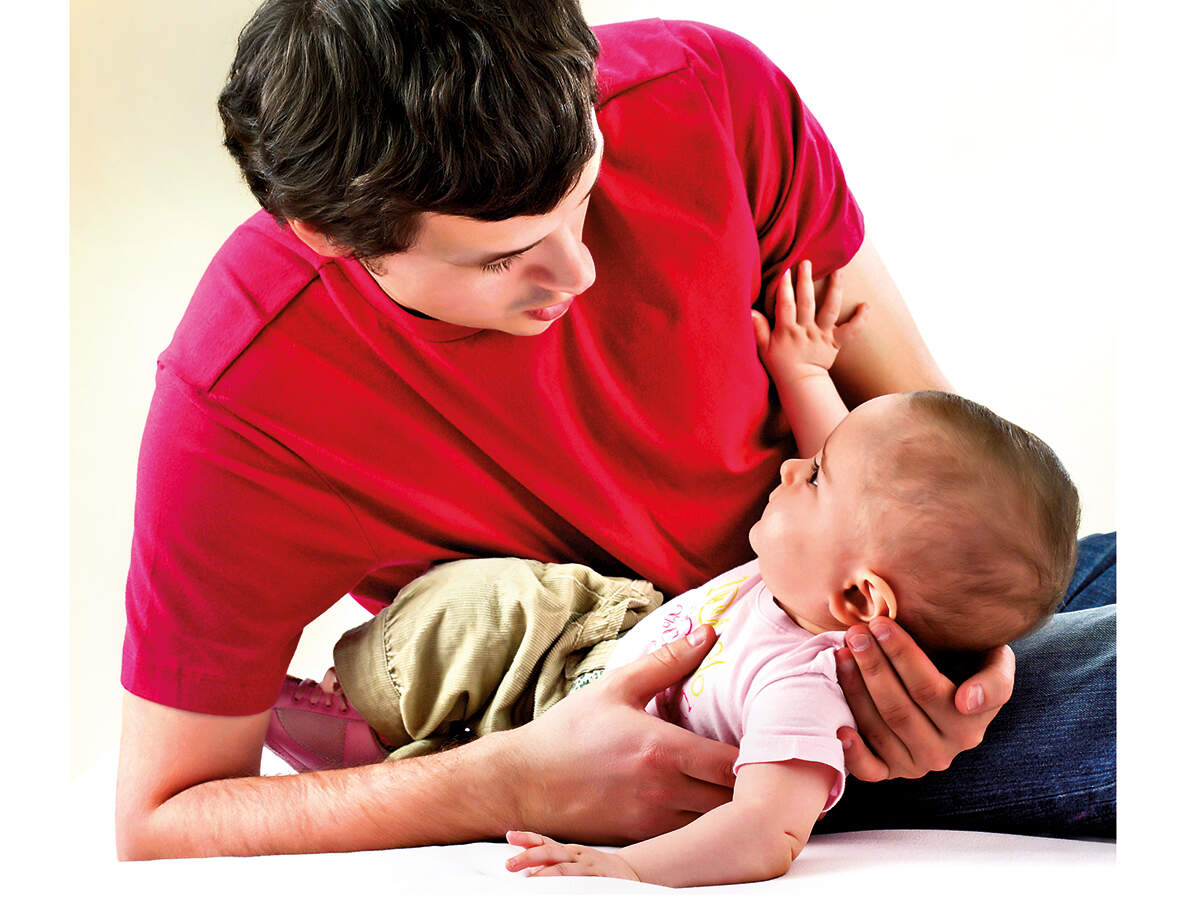 No laws governing paternity leave

Unlike maternity leave, there is no law governing leave for fathers in India. A Paternity Benefit Bill was introduced in the Lok Sabha by MP Rajeev Satav in 2017. The bill, which emphasises upon equal parental benefits for both parents, proposes that all workers, including those in the unorganised and private sector, can avail paternity leave of 15 days, extendable up to three months. However, the bill has not yet been passed by the Parliament.

The government made provisions for paternity leave for all public sector employees in 1999 through the Central Civil Services (Leave) Rule 551 (A). This allows any male central government employee (including trainees and probationers) with less than two children to avail a 15-day paternity leave either 15 days before or within six months from the date of delivery of child.
Leave duration varies from 5 days to 26 weeks in India

Paternity leave is a rather new concept in the Indian corporate setup and most companies have started offering it in the last few years. There is no set time duration for paternity leave in corporate India. Public sector employees get 15-day paternity leave and many companies have adopted the same model. Most multinational companies have brought in the same policies that exist in their global offices to India. For instance, tech giants Facebook, Deloitte and Microsoft offer their employees 17, 16 and 12 weeks of paternity leave respectively. Last year, food aggregator Zomato made waves after rolling out a 26-week paternity leave for its employees. This is among the highest duration of paternity leaves in India. But this is not the norm. Most companies offer paternity leave between 5-15 days.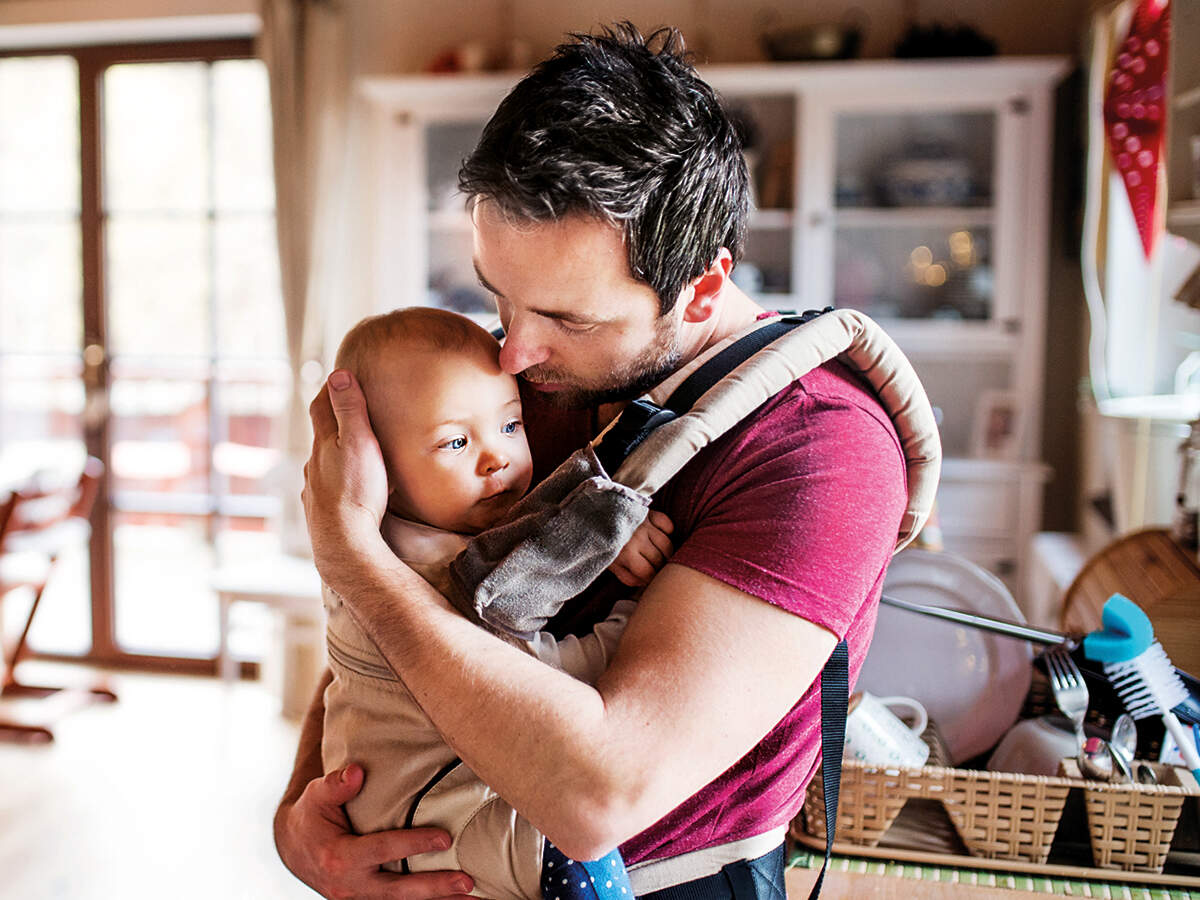 Adil Nargolwala, a senior HR executive with an MNC in Gurgaon, says, "In today's world with nuclear families working couples don't have the luxury of large joint family setups. Therefore, the husband/father needs to get time off from work to take care of his wife and newborn child. Organisations today recognise this and have paternity leave as well as paternity allowances for their male employees. The duration, etc obviously varies from company to company depending on how progressive their human resource policies are, size and other factors. In such organisations, the process of availing paternity leave is similar to any other, in fact, as the birth of a baby is a known event and it can be planned well in advance."
Has the mindset changed regarding availing of paternity leave in India?

In 2015, when Facebook CEO Mark Zuckerberg declared that he would be availing a two-month paternity leave, it was still a novel concept. Since then, a lot has changed across the world. Yet, India remains among the 90 out of the 187 countries in the world that do not have national policies to ensure that new fathers get adequate paid time off with their babies. Are corporates and their employees in India prepared to embrace the evolving role of fathers in families?

Men who have availed of paternity leave in the past say the attitudes regarding it have certainly changed, of late. "It wasn't easy asking for paternity leave when my first child was born in 2009. I was laughed at by my colleagues. The management asked me why I wanted to take leave for 'this long' when I requested a two-week leave. It was considered excessive. That mindset has changed now. A junior availed of a one-month paternity leave last year and nobody batted an eyelid," says Zaheer Khan, a BPO executive from Delhi.

Kabir*, an IT professional from Bangalore, who took a 10-day paternity leave in January this year, says, "My company didn't have paternity leave but my manager and the HR gave me leave under a special provision in a way that I was paid and didn't lose any of my saved leaves too. Many companies do it nowadays."

However, it hasn't changed completely, some argue. Nikhil Sharma*, an IT professional from Noida, tells us, "The mindset that child-raising is not something men need to concern themselves with exists today as well. Even though several companies have progressive policies, the people executing them are still rigid. Last year, I faced much ridicule over the fact that I wanted to extend my 12-day paternity leave to over a month. My wife and I live alone and I was the only one who could have been there for her. Despite knowing that, my seniors forced me to take work from home and not a long leave. Statements like 'what do you need a leave for when she has taken a maternity leave?' were thrown at me."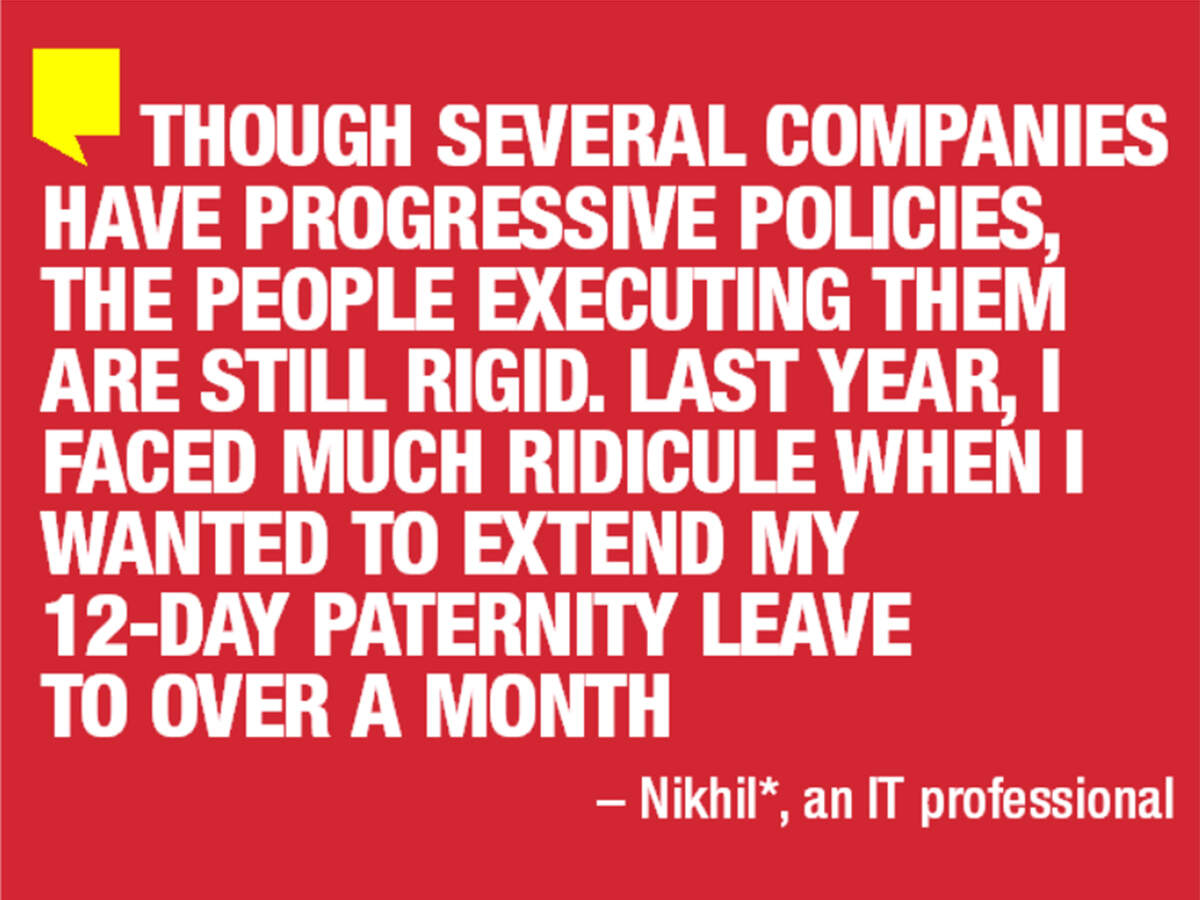 For many men, the worry that a six-month break may become a career setback, is quite real. New mothers often find it difficult to get integrated in the workforce afterwards. In our social set-up, where men are still considered the "breadwinner", men may not be comfortable availing paternity leave.
Some say the absence of a law to support it, unlike the maternity leave, contributes to the paternity leave needs not being taken seriously. Gursimran Singh*, a management executive with a consultancy firm in Delhi, says, "My wife was able to take a six-month paid maternity leave easily as that is mandated by law. All companies must have provisions for it. But my company and management made me feel as if they were doing me a favour by granting me 15-day paternity leave. Even though the provision exists, their attitude was as if they were being charitable. It could be because the law doesn't require a company to grant paternity leave. So, they see it as superfluous."
(*Names changed)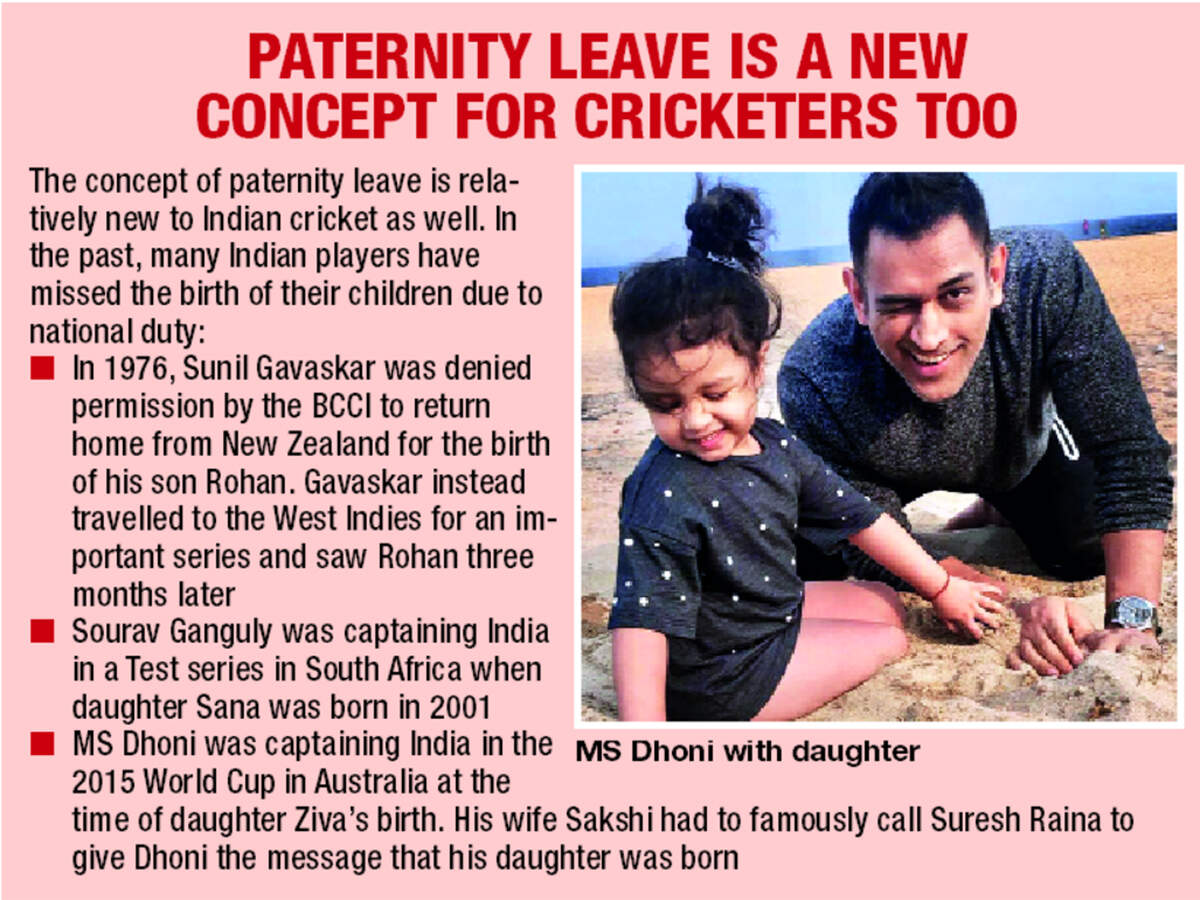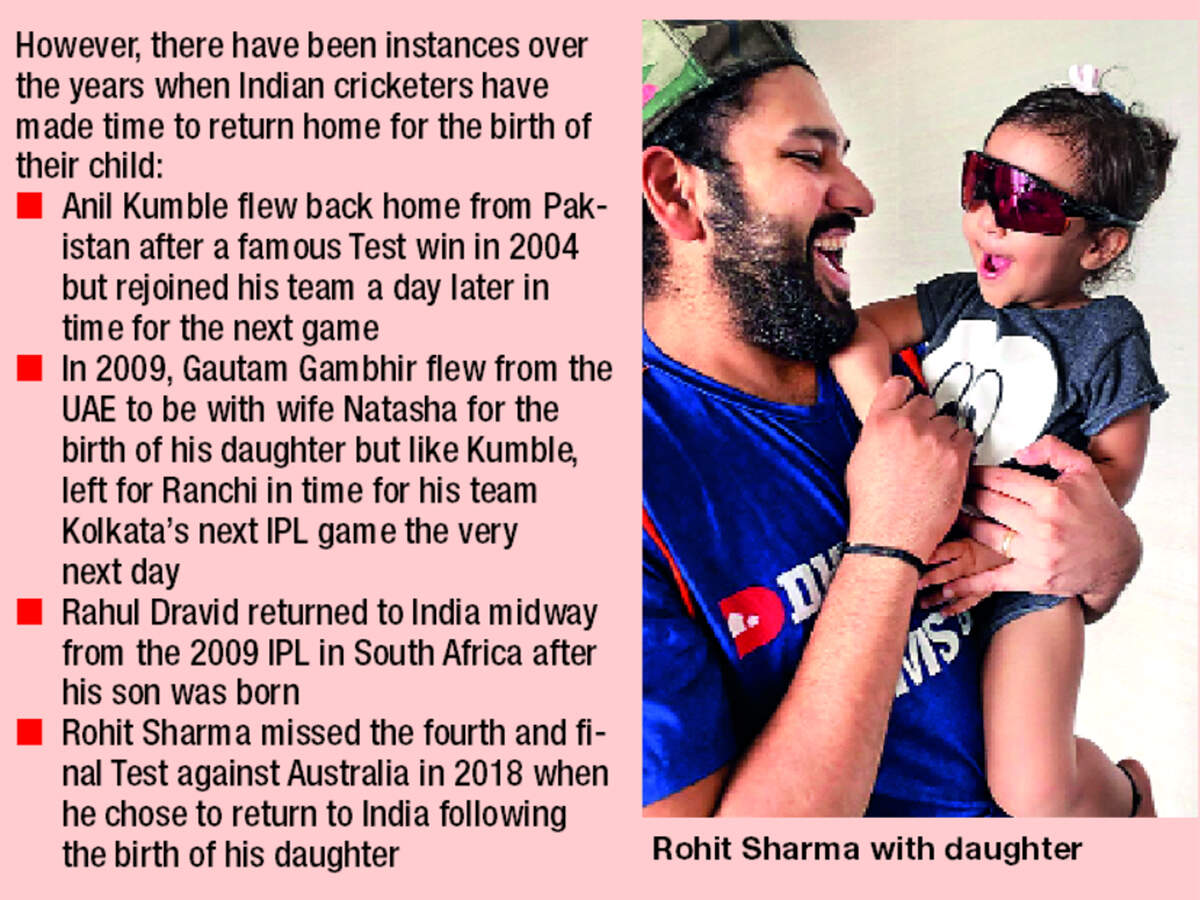 Source: TOI