Bhavya Gandhi, most fondly remembered as young
Tapu
from the sitcom,
Taarak Mehta Ka Ooltah Chashmah
, quit the show a few years ago, but, if given an opportunity, he would want to do a special appearance in it. The 23-year old actor has got his hands full with Gujarati films and has delved deep into it. Bhavya started out quite early in the showbiz with Taarak, and in our special segment of
Tellyblazer
this week, the young actor has exclusively spoken about why he quit the show after becoming so popular, his onscreen and offscreen bonding with onscreen mother
Disha Vakani
, Tapu sena and more:
When was the moment you felt you wanted to be an actor?

Maybe, a few years back, because when we are small, young, you still want to do things. Even now, you want to shift things 'ki ye nahin, mujhe ye achha lag raha hai. So, kahin na kahin' it is still there that I want to be a director, no, I want to explore my writing skills, no no, I want to do something related with the art. Then I come to this mental conclusion that there is no such thing as one thing. You can do everything together, which is the beauty of living in this century, this is the beauty of being young. A few years ago, I have come to this mental note, slightly like, 'Yes, I want to focus on acting, uske saath I'll do rest other things.'
You started acting at a very early stage, did you miss out on anything?
As of now, I believe that I want to be different. I don't want to live the same life that everybody lives. No offence to anyone but I want to see things in a different way. I want to enjoy things in a completely different way. "Arre, yeh toh humne kabhi socha hi nahi, yeh toh humne kabhi experience hi nahin kiya. Bas vohi cheez mujhe aise natural way mein enjoy karni hai." So, I feel that this happened very naturally that I was a part of a show (Taarak Mehta Ka Ooltah Chashmah) and I did not enjoy a proper childhood but I learnt everything. I enjoyed my life, I worked there, I grew up there on that set with those people who are just not co-actors but they are family. They are more than family actually. We all were very connected. If anyone was sad, everyone would do a lot of things to manaofy (make them feel good) them. Abhi, maybe in this generation, kids must be facing this. Earlier, when I was young, we did not have phones but still we would roam in the gardens and the whole of Film City and have lots of fun. That's how we have grown up. I loved the way I have grown up. I am really blessed to be one of those people, jiska bachpan aisa gaya.
How is your equation with Kush Shah, Nidhi Bhanushali and other co-actors of yours? Are you still in touch with them?

Yes, I am in touch with everyone. I am doing films right now and the schedule is different than that of TV. So, I don't like disturbing them but they always know that Bhavya is around. If they need me for something, I am always here. I am doing a film, it will be like out of 12 months, 4 months I must be busy and rest of the months, I am just with the family, my friends, working on myself, learning new things – the poem thing.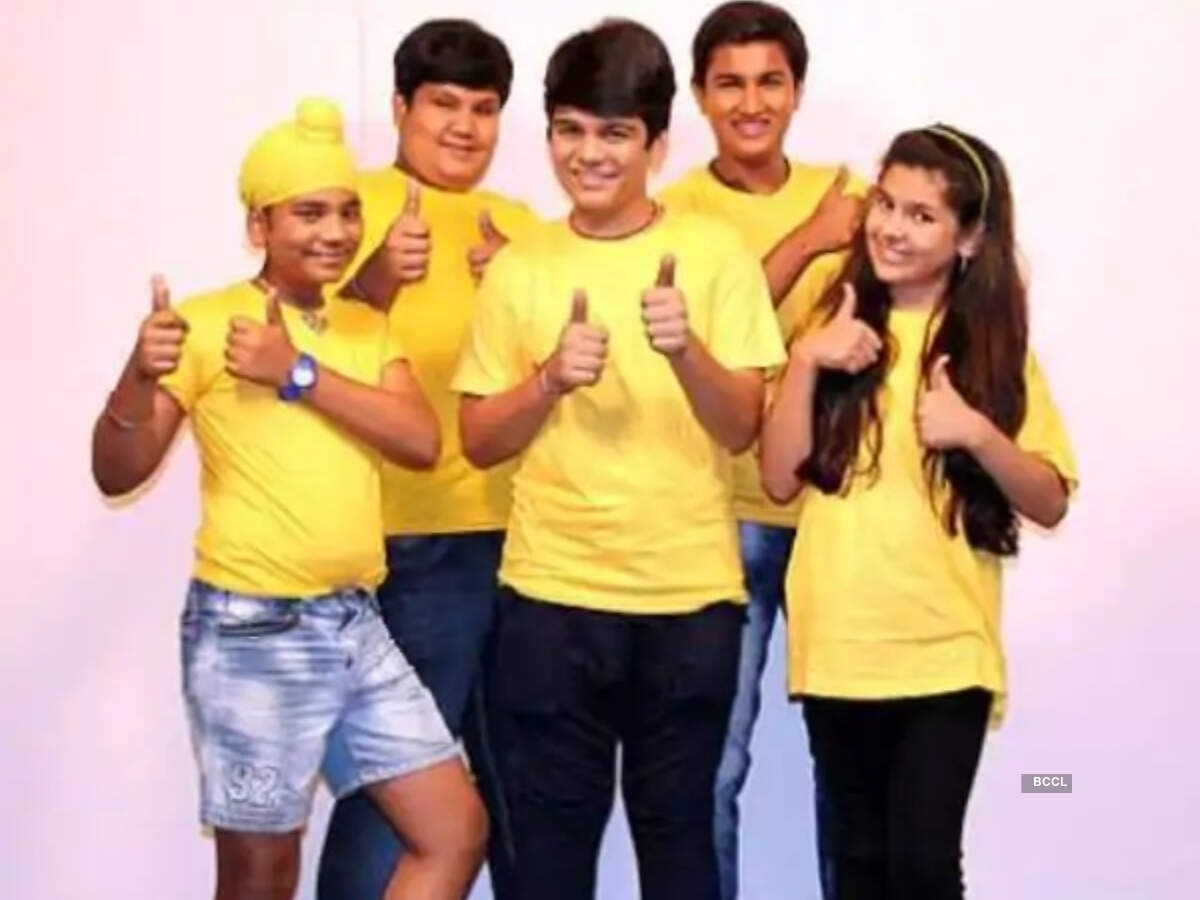 Your bonding with onscreen mother Disha Vakani was very pure and natural. You both have quit the show but have you both managed to stay in touch with her?

We definitely have these video calls sometimes, and everytime, she sees me, she goes, "Aahhh, whatt, beard?" (laughs) I say, yes, I've got beard now. She has never seen me in beard, so she gets shocked. I say, "Haan, aave gaiyo" (Yes, they've grown) and I am growing them more.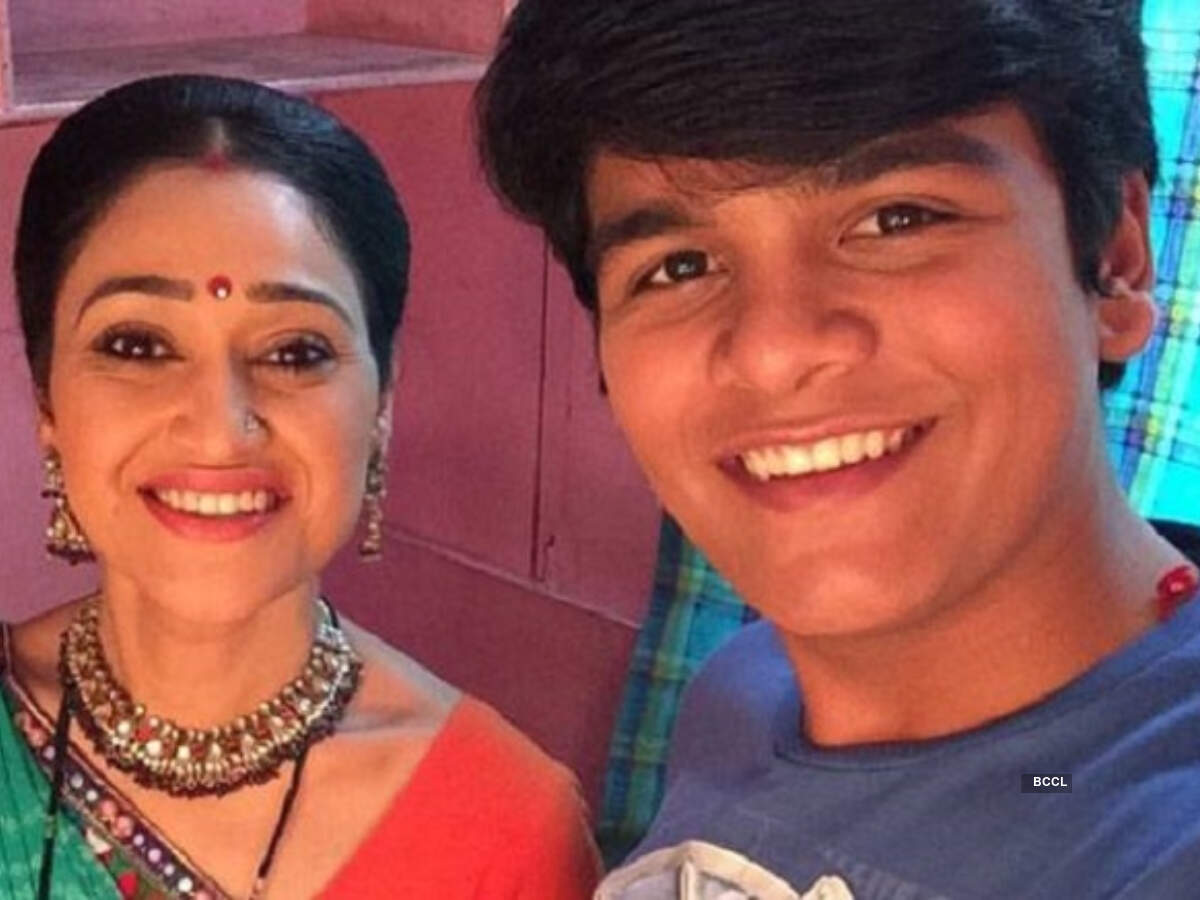 You were exposed to the limelight at a very young age, did you ever feel pressurised?

No, not at all. I don't want to take any pressure. Like, everytime, you know anybody from social media, media or anybody from this field asks me something to do, which is like making videos, or something random or any random things, I don't want to do it. I don't want to be a part of it because as I said, I want to live differently. I want to see everything differently. So, this is my way of being different. I am like I'll make my own way types.
Why aren't you much active on social media? In today's time, most of the work is also gained on the basis of your social media presence.

See, like even in the evolution 'hum log har baar woh karte hai', what everybody wants to do. For example, one person invented something and everybody wants to follow that thing and everybody is doing that thing and in one point we come to know that invention was wrong. For example, mobile phone, it was just an invention to tell people that if you are here, it can be handy but look what happened, you can't sleep you can't exist without this thing. So, mutually we come to know that chuck this. Whatever we are following is stupid and right now what we feel is am not saying social media is bad or anything I just feel that I know my limits on social media, I come on social media when I have to when I want to and I leave social media when I want to. So, I see like a fair play. I want to interact with my people, with my audience with whoever is following me and I also want to give them material about what I am doing but I don't want to constantly tell on social media that I am here. No, I don't want to do that. I am just here and I am happy here.
Has working in the showbiz affected your studies? How do you balance both?

It was very difficult, agreed, but not impossible. With good support from school and good support from the production house where I was working – cheezein manage ho sakti hai (things were managed well). And, the major thing is if you are willing to do it. Only if a person is willing to do it, everything is possible. It was difficult but not impossible.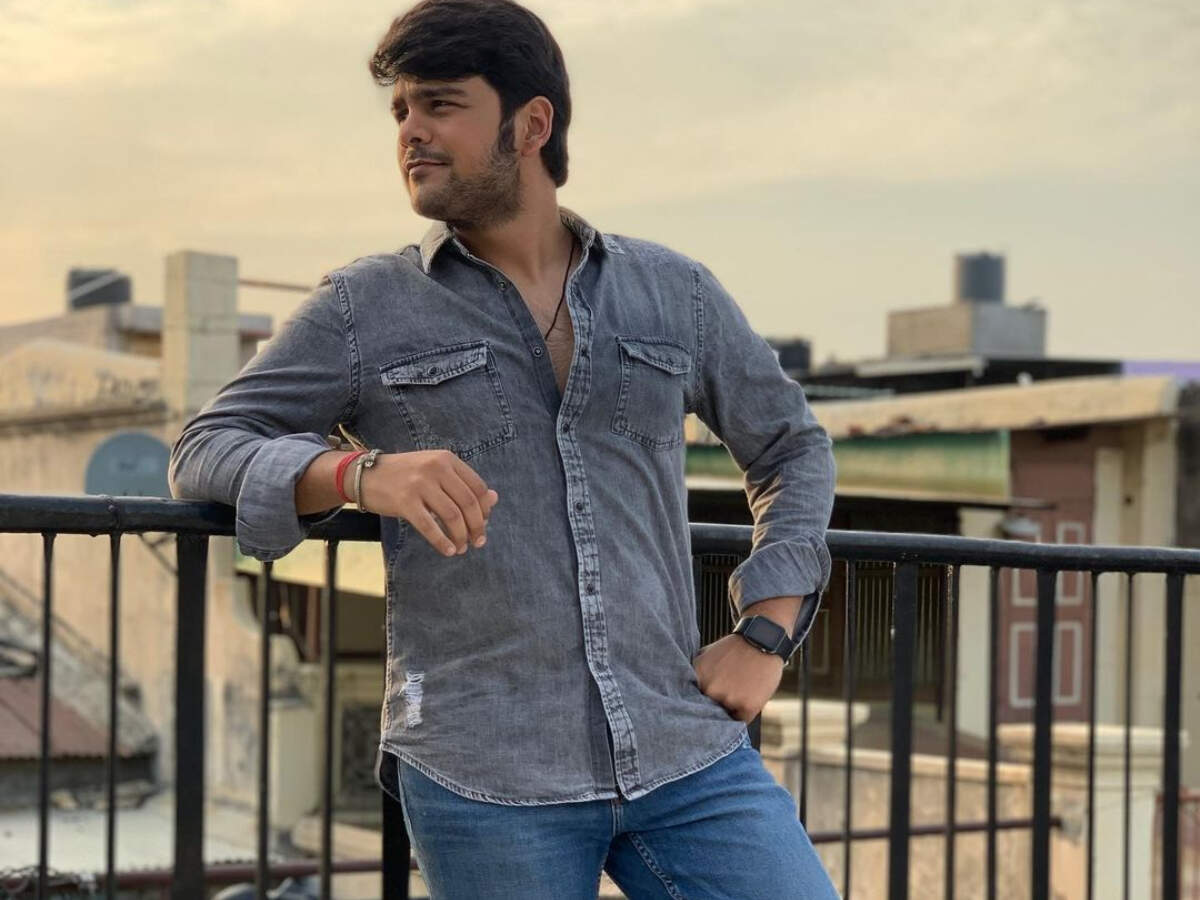 What was the reason behind you quitting the show, at a time when you had become so popular as Tapu?

Yes, even now people call me by that name, and I have no issues with it. I really love it because I have grown up doing that thing. I am where I am because of that thing but I wanted to explore myself. Because at a point in Taarak, I was just doing something, which was just monotonous. I'm just doing something constantly, I was just coming there everyday, doing this, doing that and then pack up, chalo ghar, and that happened for a long time. I said this is monotony and didn't know how to handle it, I had no clue. I didn't know what to do about this. So, then me and my parents had a chat even Asit (Modi) sir (producer of the show), the directors, everybody…each and every person that is connected to me – that is almost the set, everybody knew that I am leaving and I used to talk to them about what should I do, and what I shouldn't. I was weighing all the ifs and buts, what should be done, and then eventually, I came to this conclusion that maybe I want to leave to explore, to learn new things, and still, I have not reached there.I still want to because I am still finding that thing, which you know will 'Yes, bang on, mazza aaya' ye feel aaye. This whole poetry thing that I did, that is a completely different thing, I've never done that. For eg that this all poetry thing what I did that was the complete different thing and I have never done that and my 2nd gurati flim was about friendship was about young people trying to do some business and the whole team was a young team matlab just 1 old chararcter in the film uske alawa everybody in the flim is a young girl, young guy I love that fact and I loved that experience. That wen I say that this is the reason I left Taarak to explore life, to see more, to understand more and understand myself more and art more, to know more actually. Whatever I said if it makes sense.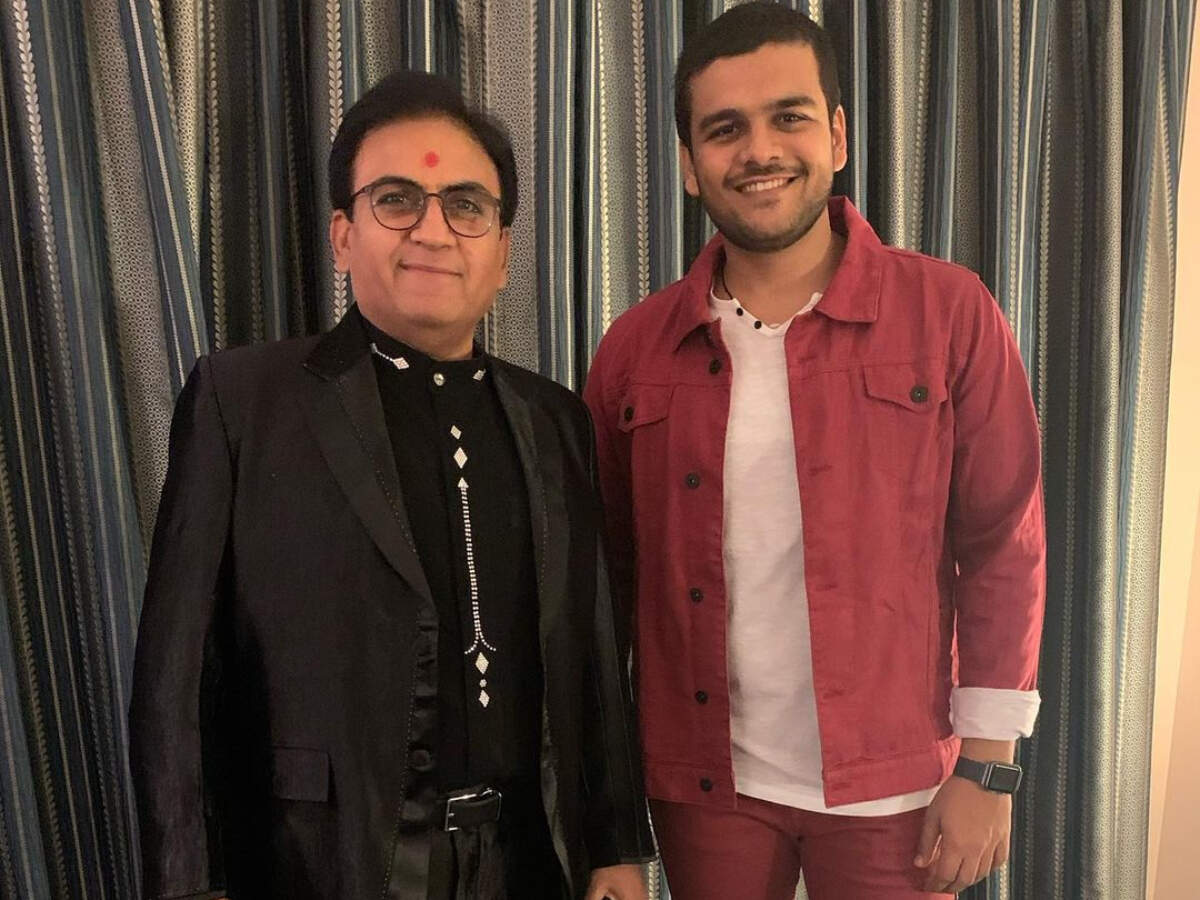 There were reports that it was due to your unprofessionalism that you had to leave the show. Does this hold any truth?

I don't care let them say whatever they want to say. I know the truth I know I am what I am. Let people think, I don't care.
Celebrities are often being trolled, have you faced it…how do you deal with it?

I don't see those things, I don't even think of that. I just ignore very naturally. Aate hi nahi hai woh mere paas chale jate hai woh log. (Trolls don't come to me, they go away)
Did you go out on a trip with your Tapu Sena?

Outing plan 'hum log tab se kar hi rahe hai matlab Taarak Mehta tab se hum log outing plan kar rahe hai par ab tak successful nahi hua. (We have been planning for outings ever since we were on the show together but it never materialised yet). Whatever I am doing they all know about it. They are in it with me.
About linkup rumours with a girl, you had shared pictures with her on Instagram.

No, there is no secret girl in my life everybody knows that. I went on a road trip and named it 'Rasta'. I was with my friends. So, Rucha – the secret girl everyone is talking about, I have met her for the 2nd time on this road trip. 1st time we met for a shoot of a short film and 2nd time we are on this trip and we became very thick. And, there is no secret girl, she is just a friend, a very good friend.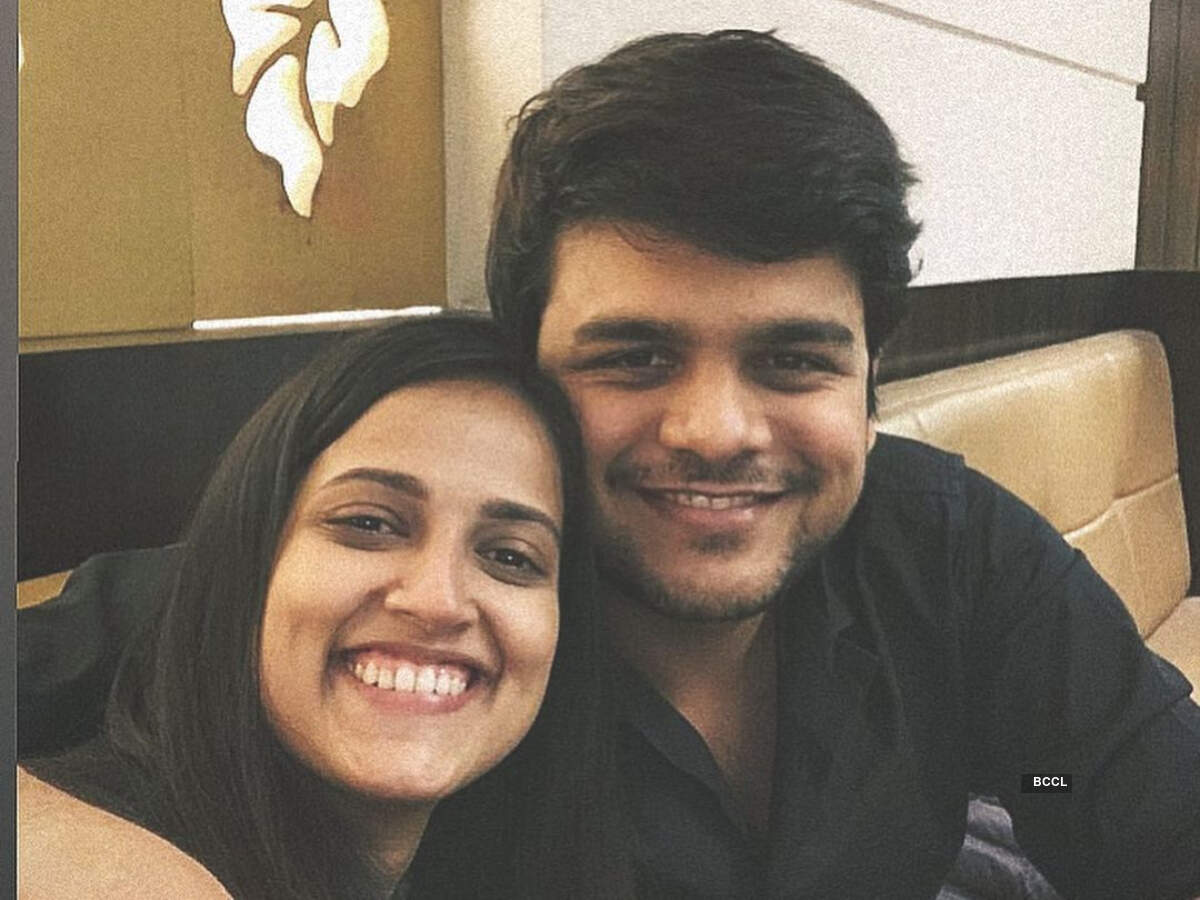 Do you think quitting the show has affected your popularity?

It was never about popularity, I never expected popularity. It just came along the way and I am okay with if it's there or not. If I am happy to do something I am going to do it. I don't know anything else I just want to do something what I am here to do, that's all and I don't know what that something is but I will find it someday.
If given an opportunity, would you return to Taarak Mehta Ka Ooltah Chashmah as Tapu or do any special appearance?

I don't want to say this but yes I want to. Whenever any celebrity came to our set, all of us would get very excited. I want to go back where I started promoting my film. I don't know if it will happen, I just hope it happens.
Would you still do TV shows?

I have never said no to any work. My only goal was if there is something new to it. If there's something, which teaches me something, even if it is an actor or a human, anything. If it teaches me something, I'm in. I did this one serial after Taarak, which was of 26 episodes – Shaadi ke Siyape. This character was an alien, who doesn't know how to speak properly. He'll say 'aaj humne khaane me 'gulab jamun' banaya. So, what he means to say is 'gulab jamun'. This is interesting, ismein bahut khel sakte hain. So, I have never said no to any work, unless and until things are in my favour, what I've been told about.
Actors do have their share of ups and downs, you were a kid when you started off…but any discomfort or how was your brief journey like?

Every time I am doing something new, vo challenge hamesha rehta hai because I were not just there but I still feel that you know I have to do this, complete this. Whatever may happen, I want to give my 100 per cent to this. I don't know what 100 per cent is, whatever it is, I just want to do it. Vo jo darr hota hai na, jahan us time pe pahuch jaate hain ki now we are comfortable here. For example, if I am doing a film, first 2-3 days will be crazy for me. I really tell me director to not keep important scenes for the first few days, eventually I'll get there, phir mai matlab achcha karoonga, don't worry about that. Because I still want to understand the set, every time, we go on a set, there is a new vibe, there are new people, there are different kinds of people, there is a different atmosphere all around. That challenge is always there and I get really scared of it.

If there could be one thing that you want to change from the past, what would it be?
To not leave my workout. I left my workout in between. I am learning a new skill known as 'Parkour so, if I would have got a chance to re-do it or change it I would have done that and not leave it.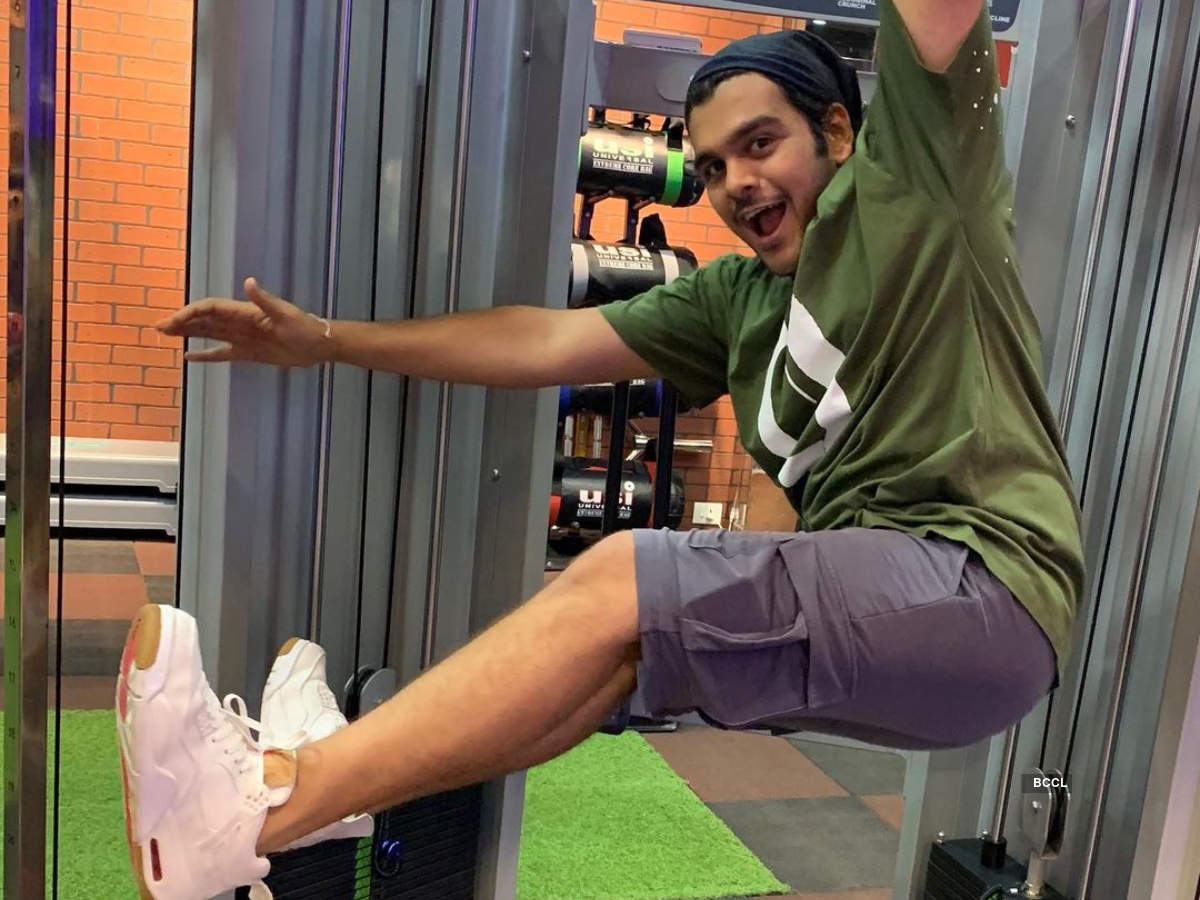 Are you working out now?
Yes, I am. So, I am working out like crazy hell right now. Matlab toot jana chahiye aisa workout.
Are you inclined towards poetries, we see that on your Instagram.
I don't know. Mujhe samajh nahi aata ye sab. These are very complicated things for me, so I don't understand. I like Piyush bhai (Mishra). There is this age when you come in contact with something and you like it at that moment. I heard Piyush ji's interview and I fell in love with it. He says that he doesn't have a language, doesn't have a way of writing. He says my language is colloquial, jo har kisiko samajh aa jaaye. Piyush bhai kuch likhte hain, uspar mujhe kuch thought aata hai, phir mai likh leta hu. He's that sun around this whole solar system.
Source: TOI