Jasmin Bhasin got evicted from 'Bigg Boss 14′ on January 10

After staying in the 'Bigg Boss' house for 100 days, Jasmin Bhasin got evicted last night. But the 'Dil Se Dil Tak' actress says she is happy as her BFF turned BF
Aly Goni
is still in the house. "I was sad about my eviction, it was shocking. But then I was very happy for Aly. I wanted him to stay. He left the show once for me, I didn't want him to go again. I will definitely miss him,
main roz subah uth ke sabse pehle usko dekhti thi
, I will miss that now," she tells us.
Immediately after leaving the show, Jasmin decided to not go to her own home, but instead visited her friends – Bharti Singh and Haarsh Limbachiyaa. "After leaving the Bigg Boss house, I was thinking about a lot of things, including my fans' reaction towards my game. I didn't know what people outside were thinking about me. So I was a little low and decided to go to Bharti and Haarsh's house first. They are my support system. I felt lighter after meeting them,
phir maine chhole bhature bhi khaaye aur mutton
biryani
bhi," she says.
'I am in love with Aly'
When Jasmin's parents visited her in the house during the family week recently, they pointed out that her love story perhaps is taking precedence over her gameplay. They even asked her to play solo. And it didn't go down well with Aly. "My parents were misunderstood. They asked me to focus on my game,
jo bhi kaha unhone woh game
ke liye kaha. Why will my parents have any problem with our relationship? I have had a discussion with them and they are very happy," she says, adding, "I have fallen in love and it's a beautiful feeling. I don't mind getting married this year, my parents are okay with it. Once Aly comes out, they will meet his parents. We need to know what his parents have to say about it. I have met them a few times, but
pehle
hum sirf dost thay. Once they approve our relationship,
phir main wait
nahi karungi, I will get married. I know Aly is the one for me."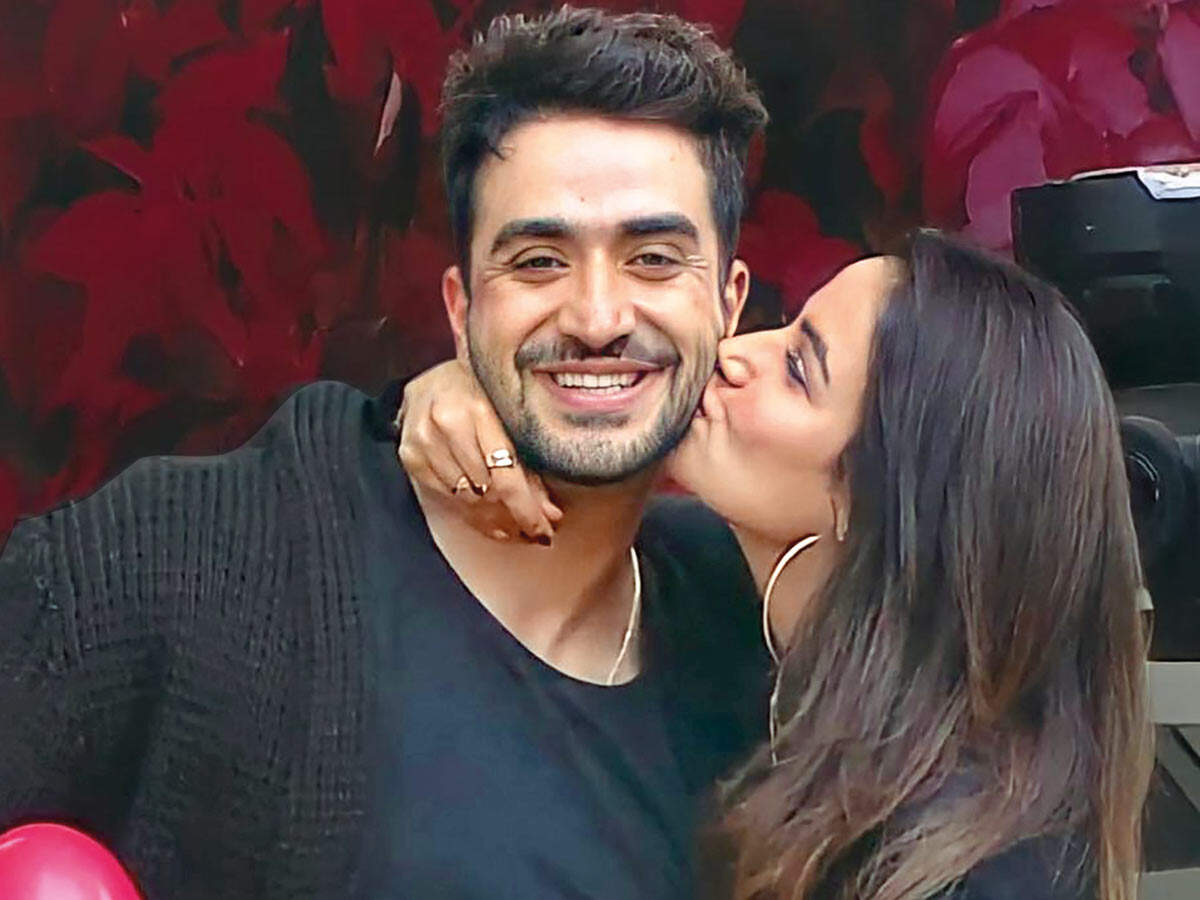 'It is not easy to live with Rakhi Sawant'
Jasmin and Rakhi Sawant's recent altercation has grabbed a lot of eyeballs, though not for the right reasons. Mention that to her and she says, "I still believe that I didn't hurt her, she banged her head multiple times on the table and injured herself. If it was because of me, I'm sorry about it. I didn't want to hurt her intentionally.
Maine unse bhi maafi maangi hai. To be honest, it's not easy to live with her. She is entertaining when you see her one-minute videos on social media or watch her for an hour in a show. Living with her 24X7 is not easy. She is very irritating,
har baat par drama
karti hain woh. I didn't like her personality and
main unke game
ki ninda karti hoon. I was always nice with her,
unhone mera dil dukhaya hai by saying things about my character. But it's done and dusted there only. Now, if I meet her, I will be nice to her."
'Can't be friends with Rubina'
Talking about her on and off friendship with co-contestant Rubina Dilaik, Jasmin says, "Rubina and I had a very beautiful bond initially, but it got ruined during the show. She always spoke behind my back, I said everything on her face. She was very mean to me. I don't think we can ever be friends, but I don't have any grudges against her. I think we can chill together if we meet socially." Despite that, she feels Rubina can win the show. "She can win because of her cleverness and manipulative skills. I also see Aly as a winner because he has a clean heart and is playing well. He is equally strong," she says.
Jasmin also thanked her fans for their unconditional love and support. " I didn't know they love me this much.
Mere fans
meri jaan hai, meri strength
hain. I am so thankful to them," she signs off.

Source: TOI