The UK schedule of
Footprints on Water
– a British project featuring
Lena
and
Nimisha Sajayan
– wrapped up recently and debut director Nathalia Syam is thrilled at how smoothly things worked out. Despite being in a Tier 3, and then Tier 4, lockdown zone, Nathalia says that the shoot was a breeze, thanks to the professionalism and positivity of the cast and crew.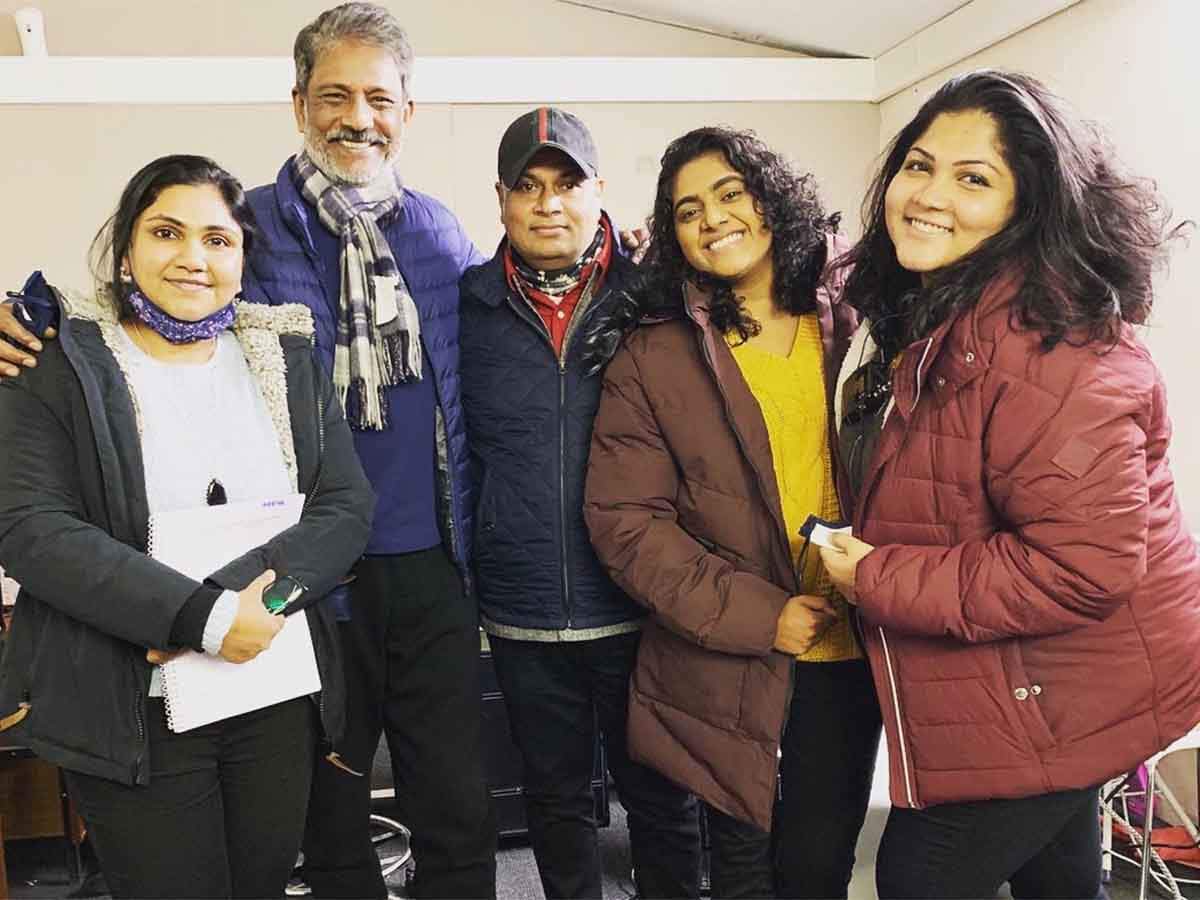 "Footprints on Water, which is in English and has some Hindi and Malayalam dialogues, has been three years in the works," says the young British director. "I was keen to make it as a British film, as the subject about illegal immigrants needed international attention." Nathalia, who is originally from Kollam, had a good starting point with her sister Neetha Syam's award-winning script. The story, whose stellar cast is led by Bollywood actor Adil Hussain, is about an illegal immigrant father's search for his missing daughter while staying off the police radar. It was based on very personal experiences for the sisters. "We grew up in Southall and had seen people work at jobs that were way below the minimum wages, because they were in the UK illegally. What happens to them in a difficult situation was a burning issue in our minds and something that really concerned us through the years. Of course we had to shoot in the UK – specifically in Birmingham which is migrant-centric – to get the authentic feel," explains Nathalia, adding that their British art director researched Indian homes in the UK for three months to get the sets right.

They pitched it to different people and got an enthusiastic response from producer Mohaan Nadaar, "who has been so chill about the demands made for the shoot under these circumstances," notes Nathalia, who has assisted director Shyamaprasad, apart from working in British and Bollywood productions.
They were required to be in a 'bubble' for the shoot, which started in December, with the entire team staying at a hotel in Birmingham. Covid supervisors ensured that all safety protocols and guidelines were maintained. "Towards the end of the shoot, when the area was declared as Tier 4, we had to hire entire locations. It was difficult shooting in a lockdown, but we have not made any compromises. We also had snow which is a rarity in this area at this time of year, and we had to work around that too to keep continuity," she says laughing.
Nathalia is all praise for her cast, whom she is thrilled readily agreed to the project. "Adil sir is someone who looks keenly at a script. He gave a ready 'yes' once he'd gone through it, as did Lena chechi and Nimisha, both of whose body of work is a testament to their amazing talent. I was also very fortunate to be able to rope in Alagappan as the DoP, apart from which we had quite a multi-cultural team, including Tomb Raider actor Antonio Aakeel," she notes.
Nathalia hopes to finish the rest of the shoot in Fort Kochi in February, and once it is ready, to "get it out to festivals and for international distribution".
Source: TOI