The teaser of Makkal Selvan
Vijay Sethupathi
's upcoming political film titled '
Tughlaq Durbar
' with newbie director Delhiprasad Deenadayal was released recently and a particular scene in the teaser was subject to opposition from director and politician
Seeman
's political party. The teaser revealed actor
Parthiban
's character playing a politican named Rasiman.
It is to be noted that Seeman was the first to voice his opposition when Vijay Sethupathi was contracted to play Muttiah Muralitharan's biopic '800'. While it was said that the members of the party accused have that Vijay Sethupathi was deliberately creating a Seaman-like character to avenge him, actor Parthiban has come out and cleared the issues revealing that he has spoken to Seeman directly and explained about the film.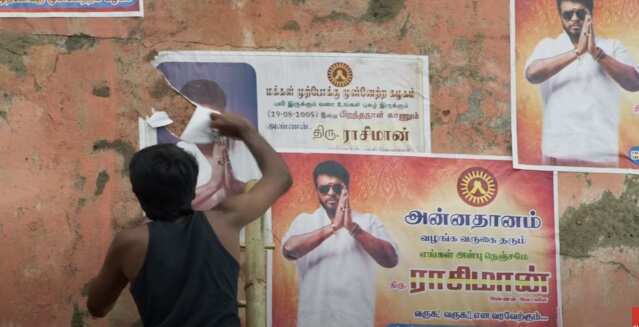 "I have given a clarification regarding the issues surrounding Tughlaq Durbar with my friend Seeman directly. He has also graciously spoken about it. The name Rasiman wasn't kept delibrately to provoke him in any manner. If that was the case, I muself would have would have let it happen."
நண்பர் சீமான் அவர்களிடம் நேரிடையாக'துக்ளக் தர்பார்'குறித்து விளக்கமளித்து விட்டேன்.அவரும் பெருந்தன்மையாக பதில் அளி… https://t.co/8HLJILSR3P

— Radhakrishnan Parthiban (@rparthiepan) 1610517874000
Actor Parthiban also clarified that he is not part of or in favour of any political party. The poster of Parthiban's character in the teaser had 'Your memories will be as long as the tiger is there'. Also the colors on the poster were red, yellow, red possibly referring to the Tamil Party and its leader Seeman.
Source: TOI