Since the last few days, the team members of the show '
Gudiya Hamari Sabhi Pe Bhari
' have been dealing with a buffalo on their set. The buffalo named Basanti is the team's newest member and has been shooting for 5 days. The team has been shooting for a sequence where a buffalo comes and lives in a guest house as a guest. Right from stepping on actress
Sarika Bahroliya
's foot to not agreeing to face the camera, the buffalo has done it all.
Actor Manmohan Tiwari, who plays the role of Pappu shares, that he was excited as everyone else when he got to know that they will be shooting a sequence with a buffalo. But little did anyone know that it would not be as simple as it seems. He further added, "On the first day no body could control the buffalo and it ran away from the set. Just like an artist leaves a set, we all were saying to each other that 'Oh! the buffalo left the set'. For the first two days we all were uncomfortable as was the buffalo. But it's been five days now and it feels like she is a trained animal on set. Whenever we ask her to sit she sits, when we ask her to stand she stands. Just like humans, even animals take time to adjust and now she feels comfortable in our presence"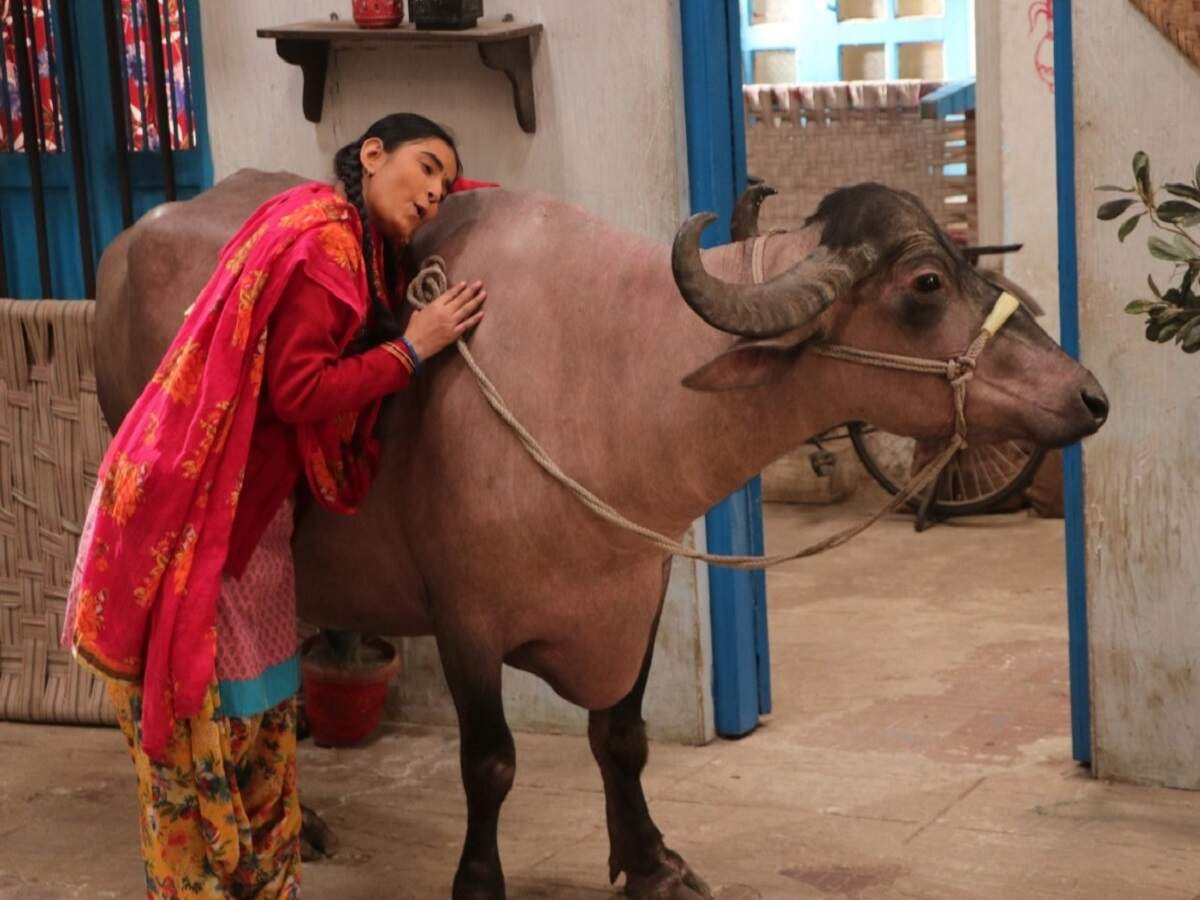 Now that the buffalo has left the set, Sarika misses her as she had become friends with her. "This was the first time I was shooting with an animal. Now that she has gone I miss her because it was an unusual experience for me as an actor as well," shares Sarika.
Source: TOI