Karanvir Bohra
and
Teejay Sidhu
's twin daughters Bella and Vienna are social media sensations and they also have a dedicated Instagram page for themselves by the name, 'Twin Baby Diaries' handled by their mother Teejay. An insight to their lives is given through this page, which has earned them enormous followers.
The daughters are often seen in Karanvir Bohra's workout videos, and this time, Bella has done a cobra yoga pose, which has caught the eyes of yogini Aashka Goradia and her yogi husband Brent Goble.

Not shying away from the praises, Aashka and Brent went a step forward to analyse the pose which they felt was exactly like that of a 'Baby King Cobra', with on point poise and fluidity.
Giving Bella a 10/10 for such amazing yoga skills at her age, were not only Aashka and Brent, but everybody in fact who viewed the post and felt that she definitely has the capabilities of being great at yoga!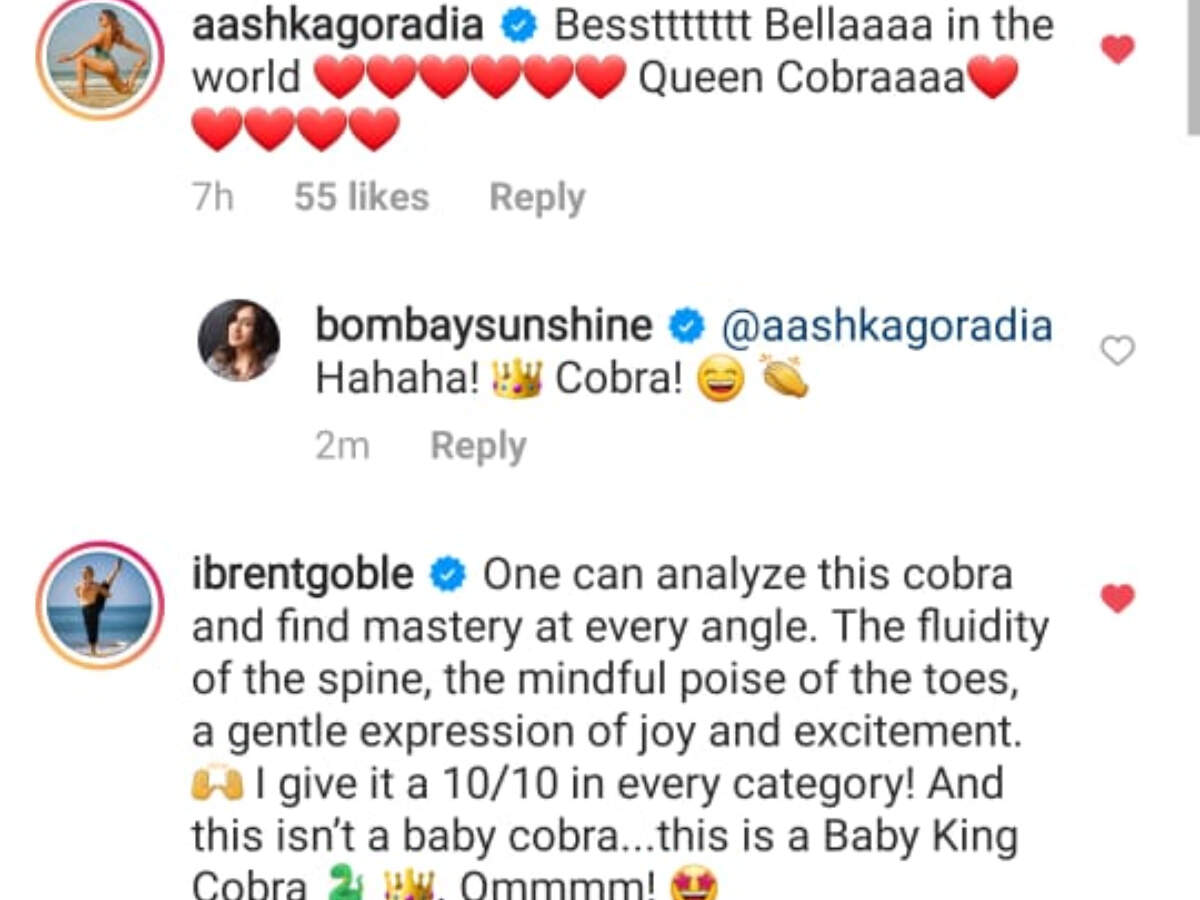 Besides the adorable playdates and sister bonding videos, Karanvir and Teejay have also shown a very educative side to the twins, Bella and Vienna with posts about them meditating, eating the right foods and learning to share and care at a young age, which the parents feel could be great learning for other moms and dads who are watching their content.
The couple Karanveer and Teejay were recently blessed with a baby girl, whom they named, Vanessa.
Source: TOI