From
Chandni Chowk
to Gurgaon, Delhi boy
Sourabh Raaj Jain
is well-versed with the capital and its surroundings and knows exactly where to go and shop, eat and spend time when in
NCR
. But there are still places he hasn't been to. The actor, who was in Delhi recently, shares, "You will be surprised to know that it was my first time that I visited Lodhi Gardens and Lodhi Art District. I was really happy to see the Lodhi Art District and really impressed to see the graffiti there."
Sourabh, who was born in Delhi, adds that he studied at different places in NCR because his parents kept moving from one place to another. "We moved from Civil Lines to Rohini, then Prashant Vihar and then to Gurgaon. If I think about one specific place, then I think I feel connected to Chandni Chowk because when we were at Civil Lines, we used to go there often. In fact, Chandni Chowk is one place that we visited very often despite moving to different places. I know all the places to eat at Moolchand, cafes in Hauz Khas and eateries in Kamla Nagar. We would visit India Gate to eat ice cream after dinner and shop at Chandi Chowk and have
chaat there," says the actor.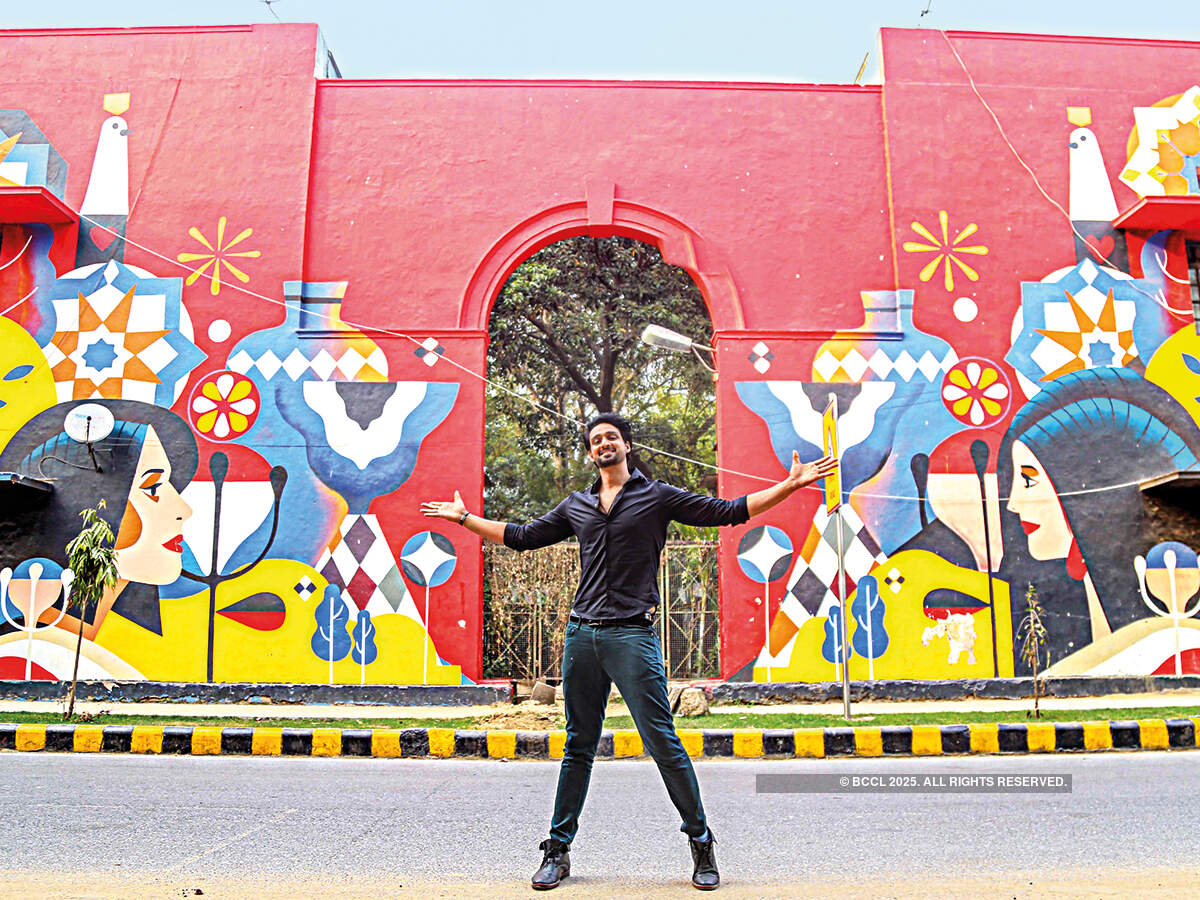 On the work front, his last outing was Patiala Babes on TV and Sourabh points out that though he is in talks for some projects but nothing is finalised yet. "I am looking forward to do something interesting which should be different from what I have done so far. On TV, I definitely want to go back to anchoring which I did for Savdhaan India and Bhakton Ki Bhakti Mein Shakti," he says.
As he is still remembered for playing lord Krishna on TV, we ask him will he be open to playing a character like that again? "No, I would not like to play something like that again because after I played Krishna, I got calls to play Krishna in various shows, which I didn't do. I rather played Shiva in Mahakali. Then I was getting offers to play Krishna, Vishnu and Shiva, so I played a negative character in Chandragupta Maurya because that is what excites me. I want to do different things," he replies.
What about films? "I would take it as it comes. For me as an actor, every platform is important. If I get something in movies that I like, I will take it up. At the same time, if I get something important on television, then I will do it," he shares.

Source: TOI