Kaniha
is back in Joshiy's
Paappan
a little over a decade after she did Christian Brothers with the veteran director and paired once again with
Suresh Gopi
. The actor says she is thrilled to be back with "this powerful combination, in a more mature role". "During Christian Brothers,
Joshiy
sir called me when I was back in the US to do some final patchwork shoot. I was pregnant then, now my son is 10 years old. It feels like having come a full circle," says Kaniha.
Interestingly, this is true in several ways; Kaniha is working with not just Suresh Gopi, but also son Gokul Suresh. Also, the producer's son Ajay David Kachappilly is the DoP and Joshiy's son is assisting him. "That feels nice; to witness the next generation coming in," says Kaniha. Without giving much away, the actor says that the film is an investigative thriller, with her on the domestic side of the story.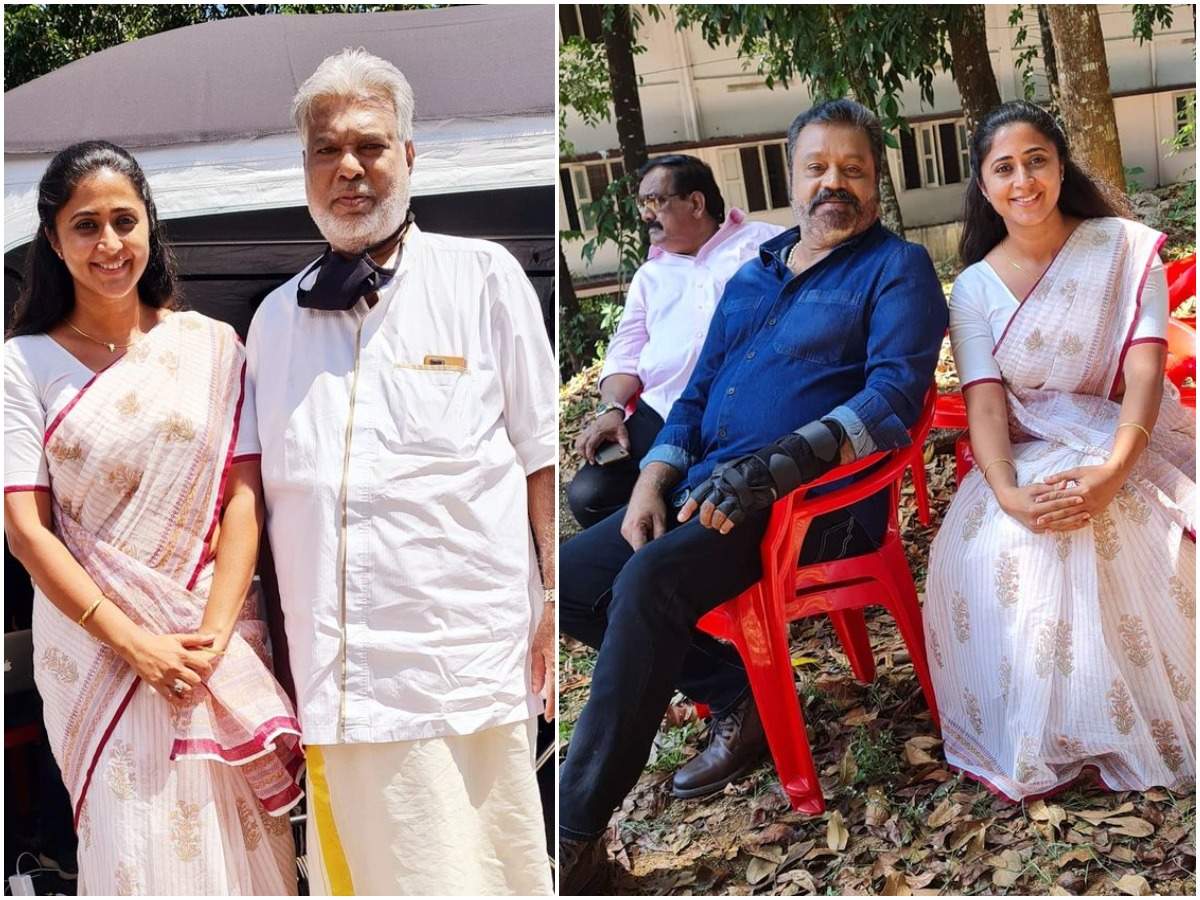 Kaniha says she's happy about how this year is shaping up. The actor was in Dubai last month shooting for a Tamil film with actor Narain. "I am a 'go with the flow' sort of person; when Paappan came to me, I was happy to take it up. Some films you want to do for the glory of it and this was one such, because Joshiy sir is someone I look up to. And it shows on his sets, which is professional and well-organised. It feels good to be back, in safe hands," she says.
Kaniha has been active on social media during the lockdown, showing her workout moves. So, while most people were putting on weight during this time, she was looking her usual fab self. "I went through the lockdown roller-coaster too," she says laughing. "There was first uncertainty about what to do, then I decided to start on these workouts. It isn't about getting a six pack or drastically losing weight. This is an investment for my future and something I like to do for myself. It is something I do to stay strong on the inside and what I keep telling other women too."

While Kaniha is a native Tamil speaker, she says she has "carved a comfort zone in Malayalam, because of how quickly they complete films and how realistic they are". But she is definitely excited to make her comeback in Tamil – her last major role in the industry was in 2006 film Varalaru – and the down-to-earth actor talks about the fangirl moment she had when fellow actor Vijay Sethupathi called to tell her about the film. "When he called, I put him on mute for a minute, screamed with excitement and then got back on the call in a very calm manner," she says. The film Yaadhum Oore Yaavarum Kelir, by debutant Venkata Krishna Roghanth, is about a Sri Lankan refugee in Tamil Nadu. "It's different from the youthful, glam roles I've done and even has me looking different with cropped hair. It's a bit of a dark film, but I'm really kicked about it," she explains.
Kaniha, who directed a short film on motherhood during the lockdown, titled Amma, says she hopes to make another one this year. "I enjoyed the experience; I didn't find it difficult. I'm an impulsive person. If I think of something, I'll just do it the next day. The lockdown has changed the dynamics of entertainment and I am next set to do a web series in Malayalam and Tamil," says Kaniha.
On Women's Day, the actor says she would like to "thank you to all the men because we need to acknowledge their role". "And to the women, I would say, we have to empower each other and not pull each other down," says the actor.
Source: TOI