Tiny Tom plays the antagonist to
Vishnu Unnikrishnan
's much-loved political worker in
Randu
. But that is not the only role that Tiny has in the film. The actor also turned executive producer in debutant director Sujith Lal's political satire, which looks at communal politics.
Speaking about his film role, Tiny says, "The film employs humour to talk about the communal issues in the country through a story set in a village. There are two sides – two religions, political parties – to every issue and that is the Randu of the title. Sujith Lal and writer Binulal Unni were very fired up. They, and producer Prajeev Sathyavarthan, were inspiring for the rest of the cast and crew."

Tiny explains that as an executive producer he had to keep an eye on and work hard on every aspect of the film and speaks about how things went a bit awry on the music. "An established music director – I don't want to mention his name yet – who is famed for his electronic compositions behaved very unfairly with the director. Sujith Lal had wanted naadan music, but he gave a piece with western elements and would not even meet with the director. That composer is known to be problematic. On the other hand, Bijibal had a gentle approach and delivered a beautiful composition just the way we wanted it," says Tiny, and pointed out that the song Thekkoram Kovilil has already been much much appreciated on social media.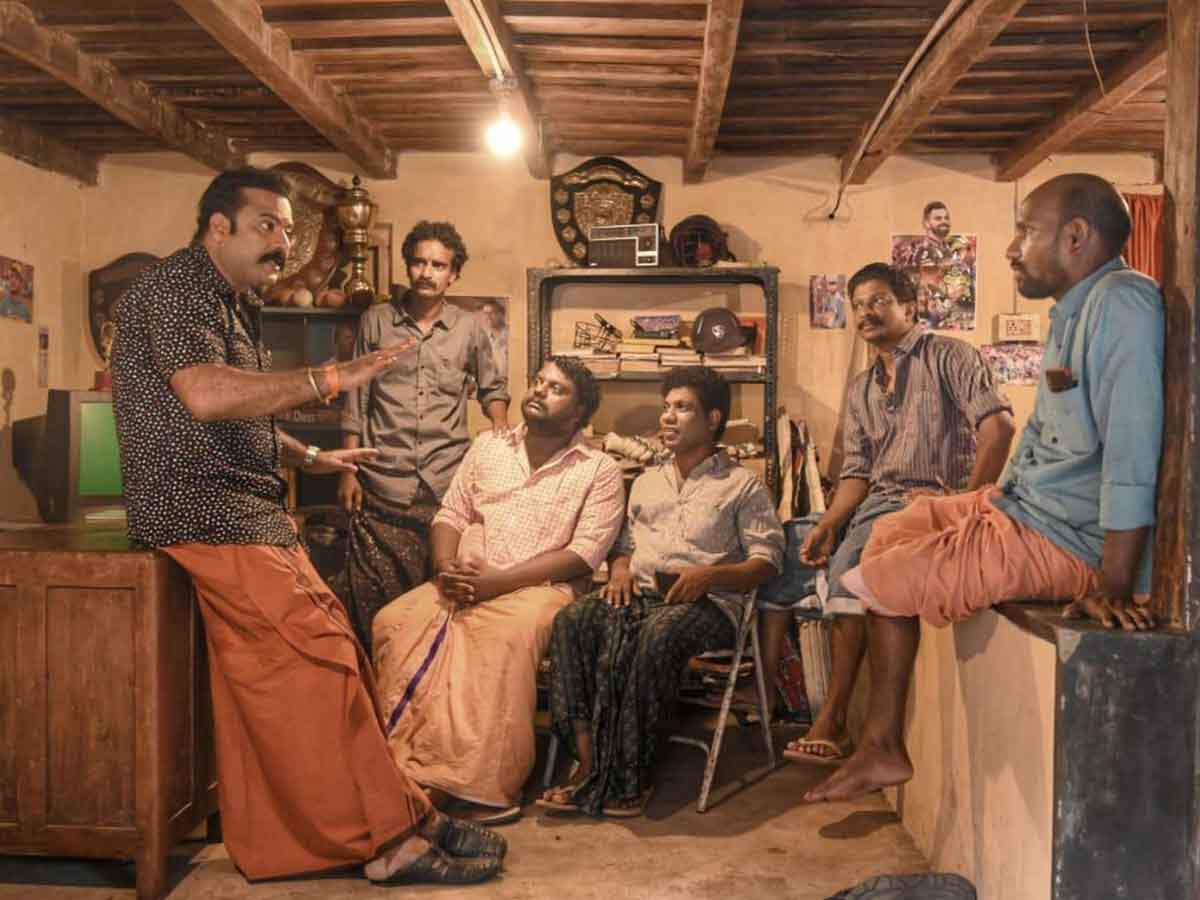 Tiny points out that his experience as an executive member of actor's association AMMA also helped him in this work. "I had the contacts and could rope in people easily, but it also increased my responsibility, because I needed to make sure that the actors' needs – particularly with several women actors in the film like Anna Rajan, Mareena Michael and Mala Parvathy – were met properly. I think I was able to do it well, thanks to my experience," he says, adding that they had a caravan each for men and women on site to afford privacy for the actors. "This is no longer a luxury; only an actor knows the difficulty of not having a space like this."
Also, as a film set in a political scenario, the film had crowd scenes, a cricket tournament and even a temple festival, but Tiny proudly says that even in today's circumstances, the shoot was completed with the utmost safety and without hassles in one schedule. "As part of our precaution, we brought out masks with Randu printed on it, to ensure that there are no outsiders on set," he says.
Tiny also has a couple of other important films in his kitty. He is playing the main negative character opposite Siju Wilson in Vinayan's historical drama Pathombatham Noottandu. He also plays a cop in Joshiy's investigative thriller Paappan, which has Suresh Gopi in the lead.
Source: TOI