Director
Faruk Kabir
camped in Lucknow for more than 10 days, scouting for new talent and locations for the sequel to his hit film
Khuda Haafiz
. "My team said to me ki 'sir itne din mein toh poori film ki recce ho jati hai jitne din mein aap cast dhoond rahe hain'," he says with a laugh as we catch up with the young director on one of the evenings in the city.
"I want absolutely new faces for the film. With so many shoots happening here in Lucknow, it's kind of difficult to look for new faces and locations in the city," he says, adding, "On one of the days, I just told the line producer to not show me any location and to just take on a drive around the city. For nearly 7-8 hours I was just roaming around the city looking for places to shoot. I will be coming back again for a formal recce again. But on this trip alone I have taken more than 500 pictures of different locations in and around Lucknow for Khuda Haafiz Chapter 2. Even the locals here were surprised to some of the places as even they didn't know these places and building existed in the city, my hunt has been so thorough."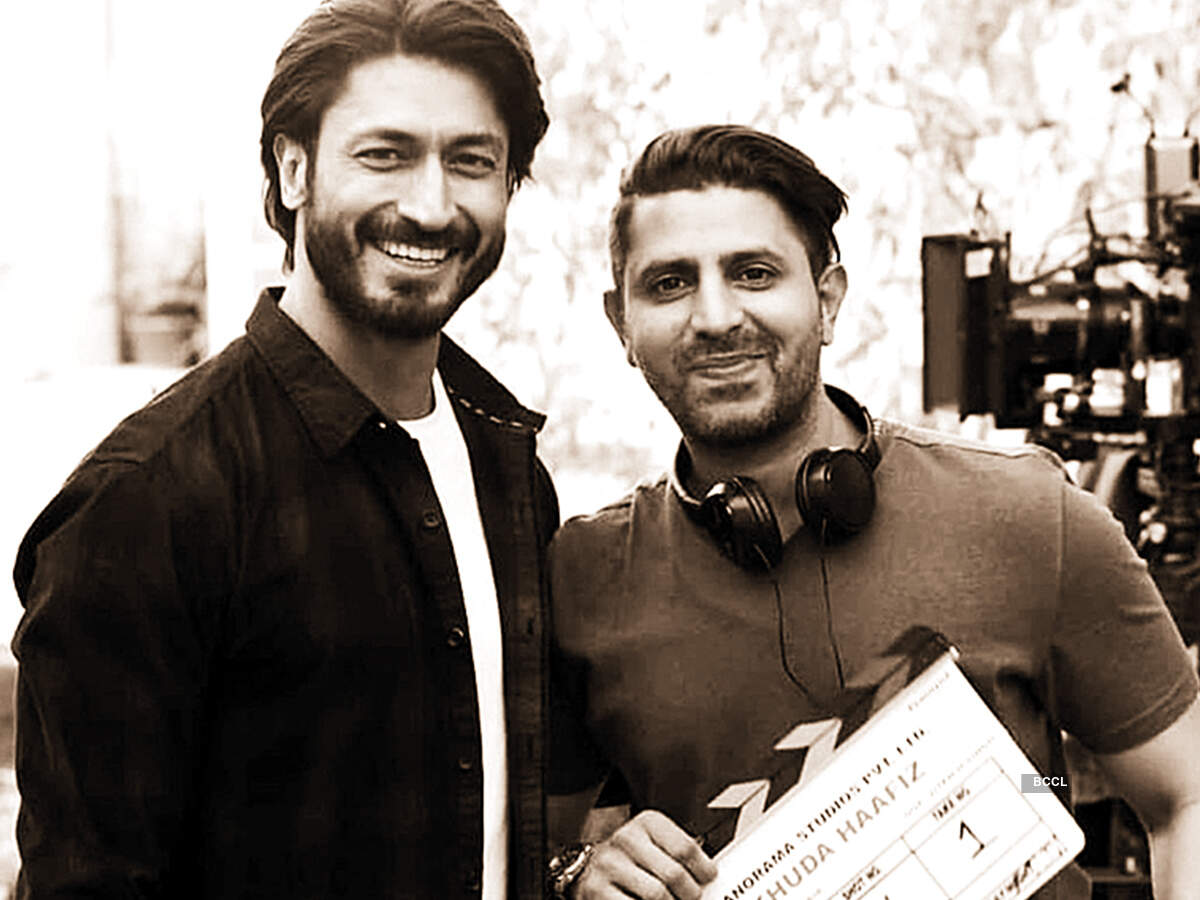 Faruk Kabir with Vidyut Jammwal (BCCL/ @farukkabir9)
Ask him if he has zeroed in on the cast from Lucknow and he nods in the affirmative. "I have almost locked the cast. A total of 14 people are from Lucknow, there maybe just a couple of changes if required," he says. And is he absolutely satisfied with the actors he's found here? "Yes, or else I would not have stayed on for so long. I want everything in my film to look authentic."
And that's why I was insistent that I want people from the city to be cast in the film. Lucknow ki zubaan, yahan pe logon ka baat karne ka lehja hi alag hai, which try as I might, I couldn't have found in actors from Mumbai. And I was actually surprised by the talent in Lucknow. There are some very good theatre actors from the city and they will surely add value to my film," he says.
The sequel will have the same lead cast of Vidyut Jammwal and Shivalika Oberoi, while the rest of the cast will be relatively new, informs Kabir. "The costumes for this film are being done by Lucknow girl Ameira Punvani," he informs.
Beginning shoot in May in Lucknow, Kabir says that his cast will be cursing him again." For the first film I made them shoot in minus 15 degrees temperature and this time I will be bringing them here for the shoot in the peak of summers."
Happy with the success of Khuda Haafiz, Kabir says he wasn't disappointed when the film got an OTT release. "I remember Vidyut and I had a long talk about it and I said, Vidyut yeh kya ho gaya?' But then we were like had we made the film with any fewer efforts or diligence if it was to be made for the web and we both agreed that no, the same efforts would have gone into the film from each one of us in the cast and the crew in making the film irrespective of the medium it released on. And to tell you the truth, I am really happy with the way the film was received. It was a huge boost to our morale in the pandemic times," he says.
Full of praise for his hero Vidyut Jammwal, whom he calls a 'yogi', Kabir says they share a special bond. "Both Vidyut and I have struggled a lot to taste success. So when we got it, it tasted really really sweet. Vidyut is someone I share a very close bond with and he is a very hardworking guy. When we work, it's as if we are in total tangent."
A huge fan of Shah Rukh Khan, one of Kabir's dreams is to make a film with the actor, but as of now, he says his full concentration is on KHC2. "I would love to make a film with him, but for that, I have to have a script worthy of him to act in. And usmein abhi waqt hai. I like to give my undivided attention to whatever I am doing and the film I make with Shah Rukh Khan will be special, which will require a lot of my time and concentration," he says.

Source: TOI