Juggling multiple big-ticket movies,
Raashii
Khanna is in the best phase of her career. With her body of work in Indian cinema, the gorgeous powerhouse makes quite some commendable fashion moves if her social media is anything to go by. A brief overview of Raashii's style file suggests that she can swing from experimenting to keeping it to the classics. Here are five pictures of her keeping it stylish.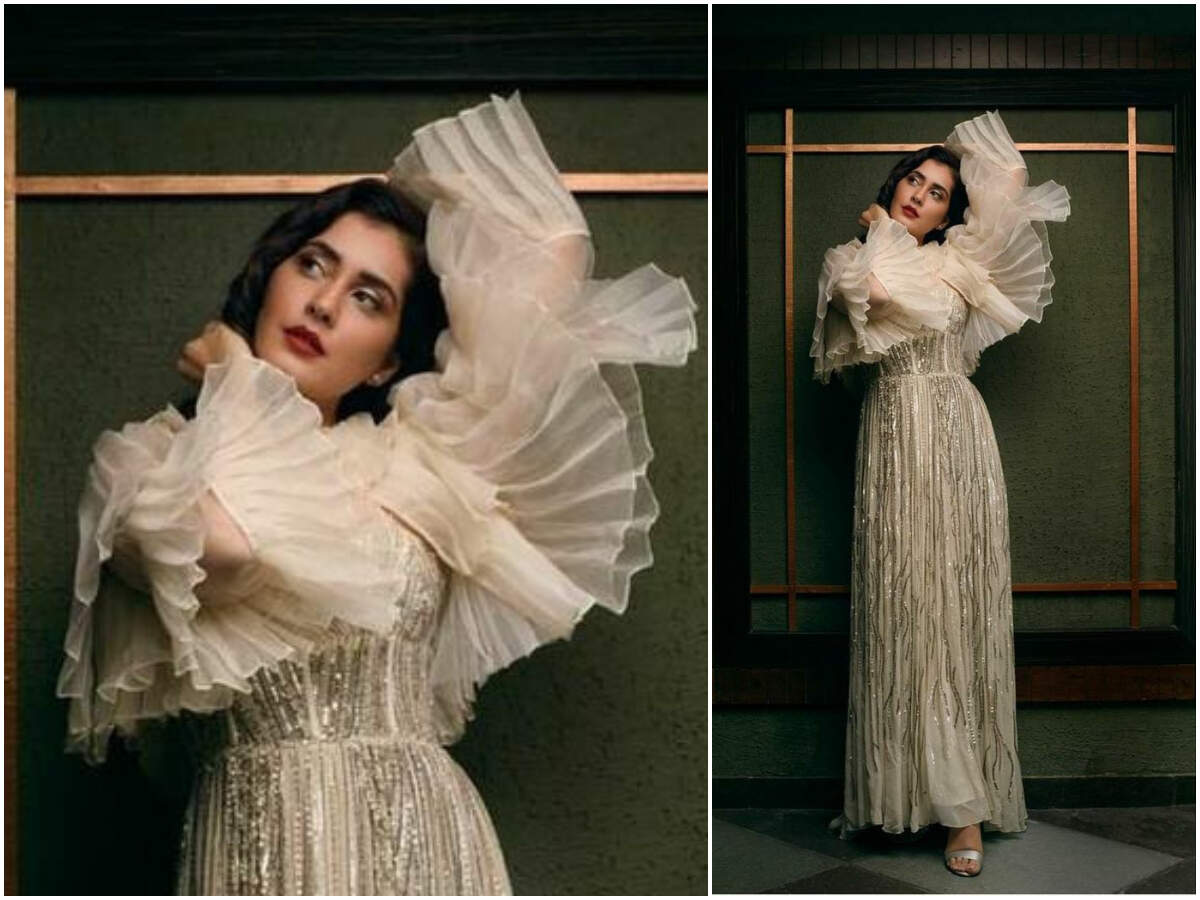 Raashii dons an ivory gown by with elegance. The outfit has the perfect mix of silver bling and dramatised sleeves that bring out the highlights of the ensemble. This perfect look could have been a magazine cover. Agree?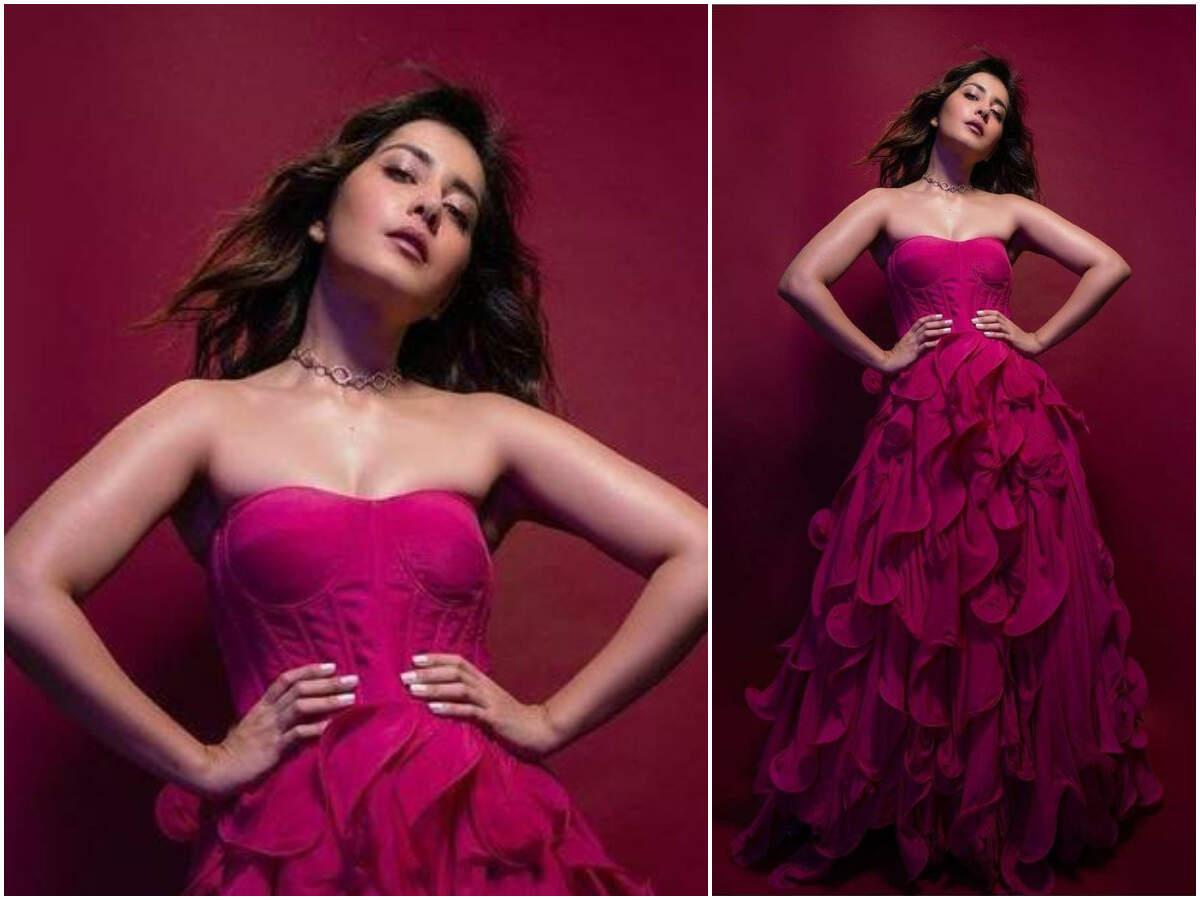 Here's a classic example of channelling the princess within. Raashii rocks a hot pink flowy dress.The minimal jewellery and the nude makeup are the show stealers of the look.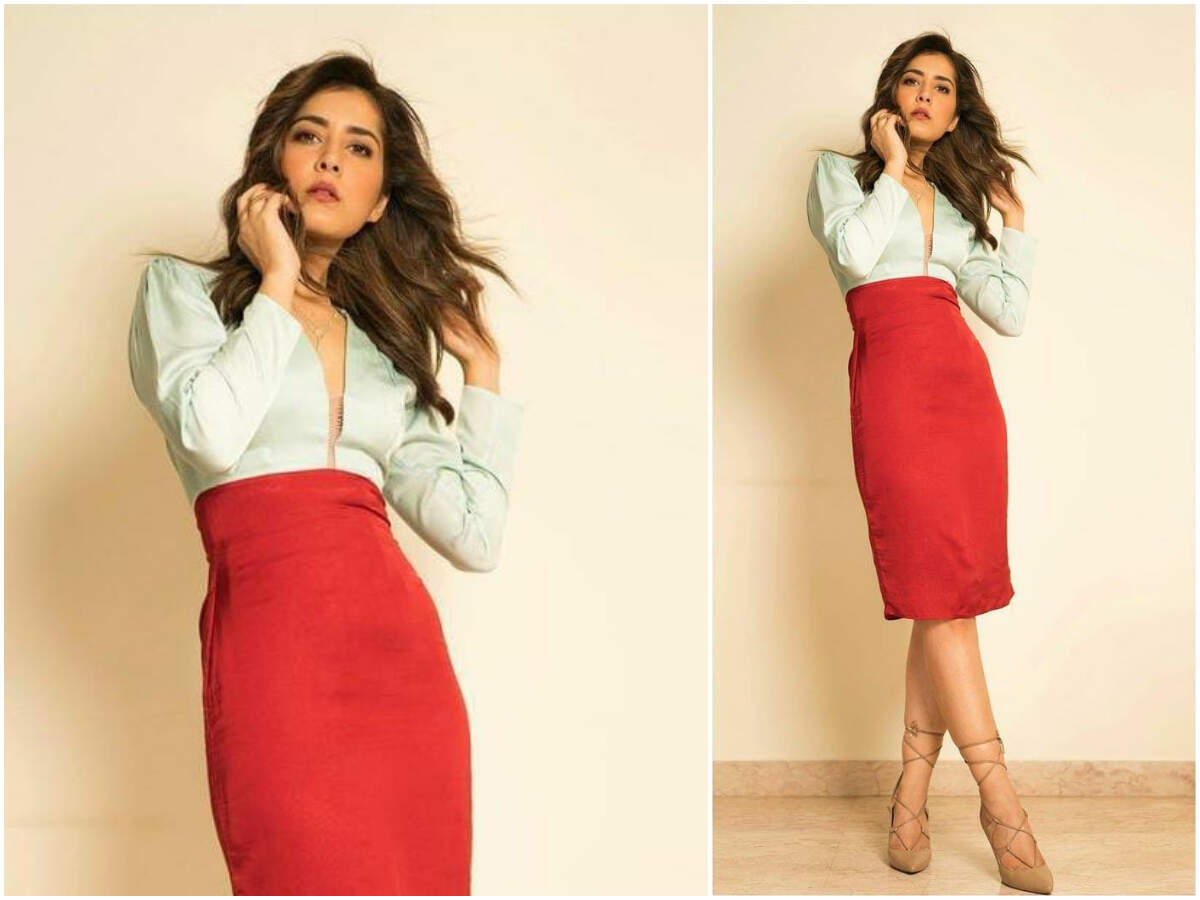 Here's a look that's about mixing sharpness with a few flirtatious elements. Raashii keeps it sharp and stylish with the knee-length and neck-plunging dress. The coral lipstick and beige strappy sandals accentuate the look.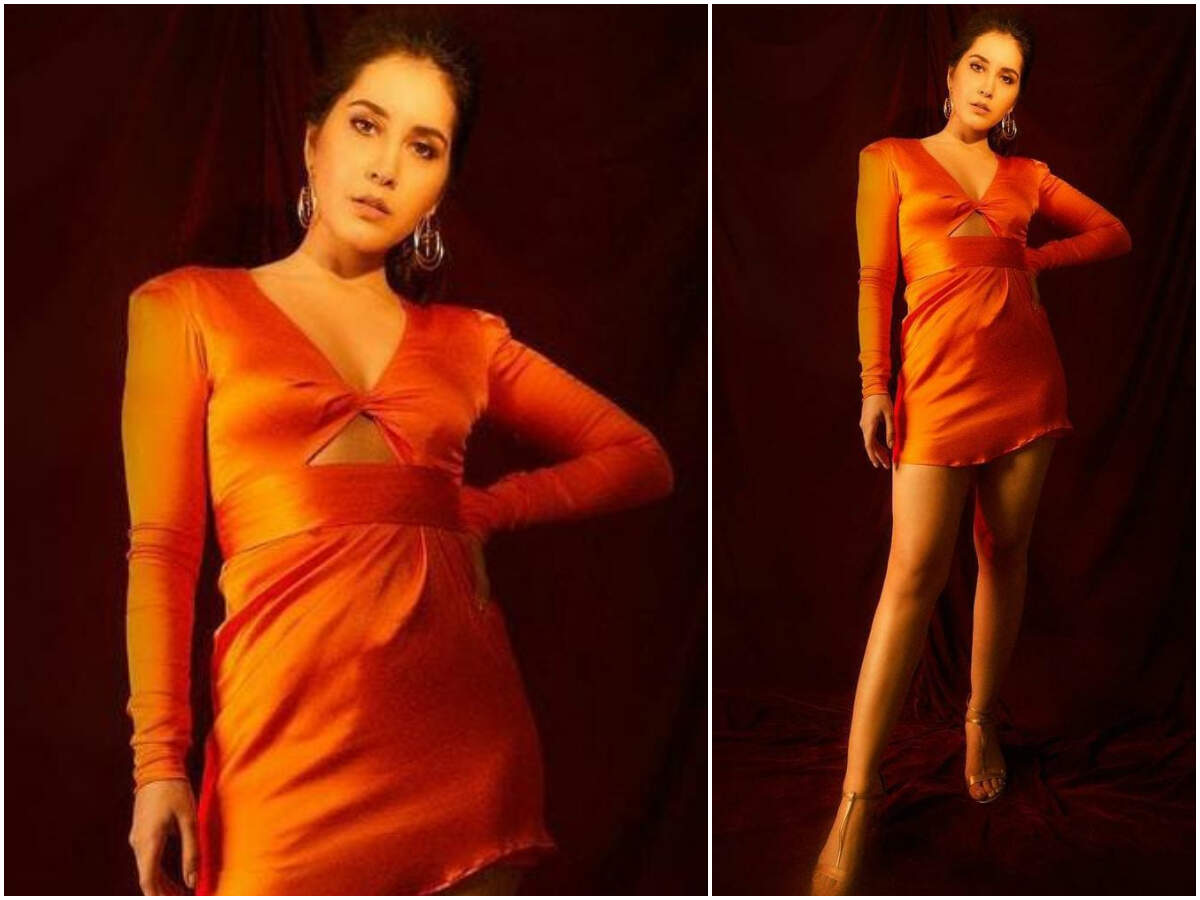 Aren't dresses with gorgeous cuts just the best? Raashi wore the sexy orange dress for her birthday. The concentric hoops are the winners of her birthday look ensemble.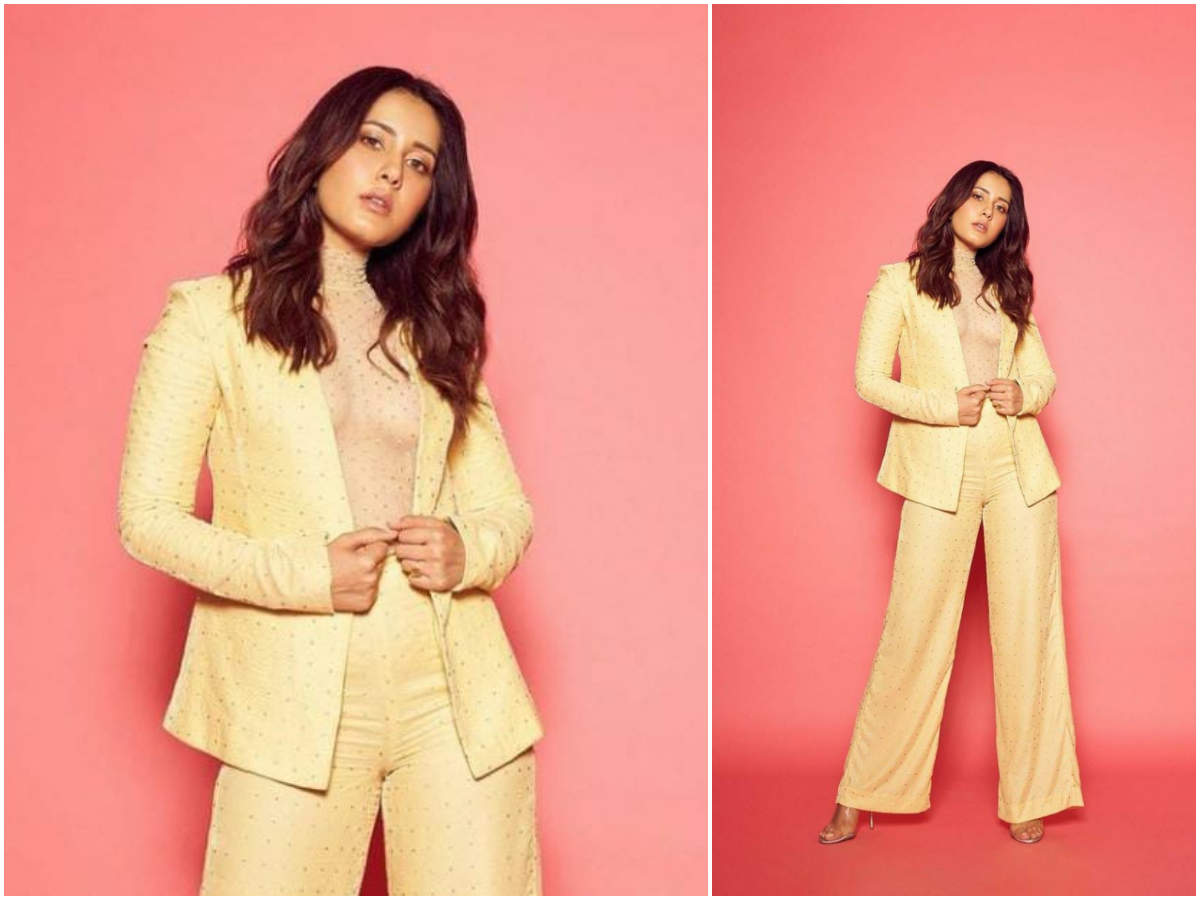 Raashi keeps it unfussy in the pant suit by Manishii. What stands out about the look is her nude makeup that wonderfully softens the sunny pant suit.

Source: TOI