TV actor
Jay Soni is an avid book reader who likes the idea of sipping hot tea while skimming through pages of wisdom that literary giants have shared in their masterpieces. Not a bookworm, the actor does spend a significant time in catching up with his world of books whenever he can.
And during that available time, he makes it a point rejuvenate himself with a reading session. In one of the photo posts he shared online, he commented, 'me time' while holding a book and a cup. Last year when the lockdown happened, the
Sasural Genda Phool
actor had told us how he's shaping his daughter's future by becoming a storyteller. Sources say Jay likes reading more about history. He also reads children story books so that he can share them with his daughter.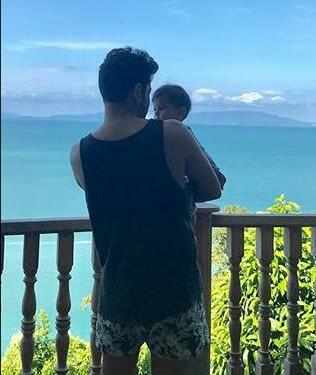 He had told us, "I wanted my daughter Aradheea to gear up for the future and discover her roots. And the coronavirus crisis helped me fulfil that wish. After a lot of thought I concluded that legends, epics, folk, fairy tales narrated fondly by our dadi-nani will help her in many ways." Soni has some projects lined up but with situation not very good, he's spending time with books to stay positive. He told us that his grandparents have provided an inspiration. Also, he mentioned how the little one too has a soft corner for books.

Source: TOI