Actress
Gayathiri Iyer
, who has been part of Bollywood films like '
Raid
,' and 'Ghost,' is excited about taking on more projects in the Hindi entertainment space. The actress, who has also worked predominantly in Kannada, Telugu, and Bengali films, talks to us about her experience of working with
Arjun Rampal
, taking up organic farming, and how she stays positive in these trying times.
Excerpts:

The second wave of the coronavirus brought humanity to its knees again. How are you keeping yourself sane and positive amid all the chaos?

It's not easy to keep yourself positive, but I guess we all have to try our best. For me, praying helps in keeping me sane and in a positive frame of mind because I am a firm believer in destiny and God's grace. I believe God has a plan for all of us and things will happen according to His plan, regardless of how much we try or don't try. Having said that, it is imperative to take steps to keep yourself safe and follow social distancing, wear masks, sanitise ourselves. I know we will overcome this. To keep myself busy at home, I'm trying my hand at organic farming, practicing yoga, and pranayama. Just to divert my mind away from all the negative news.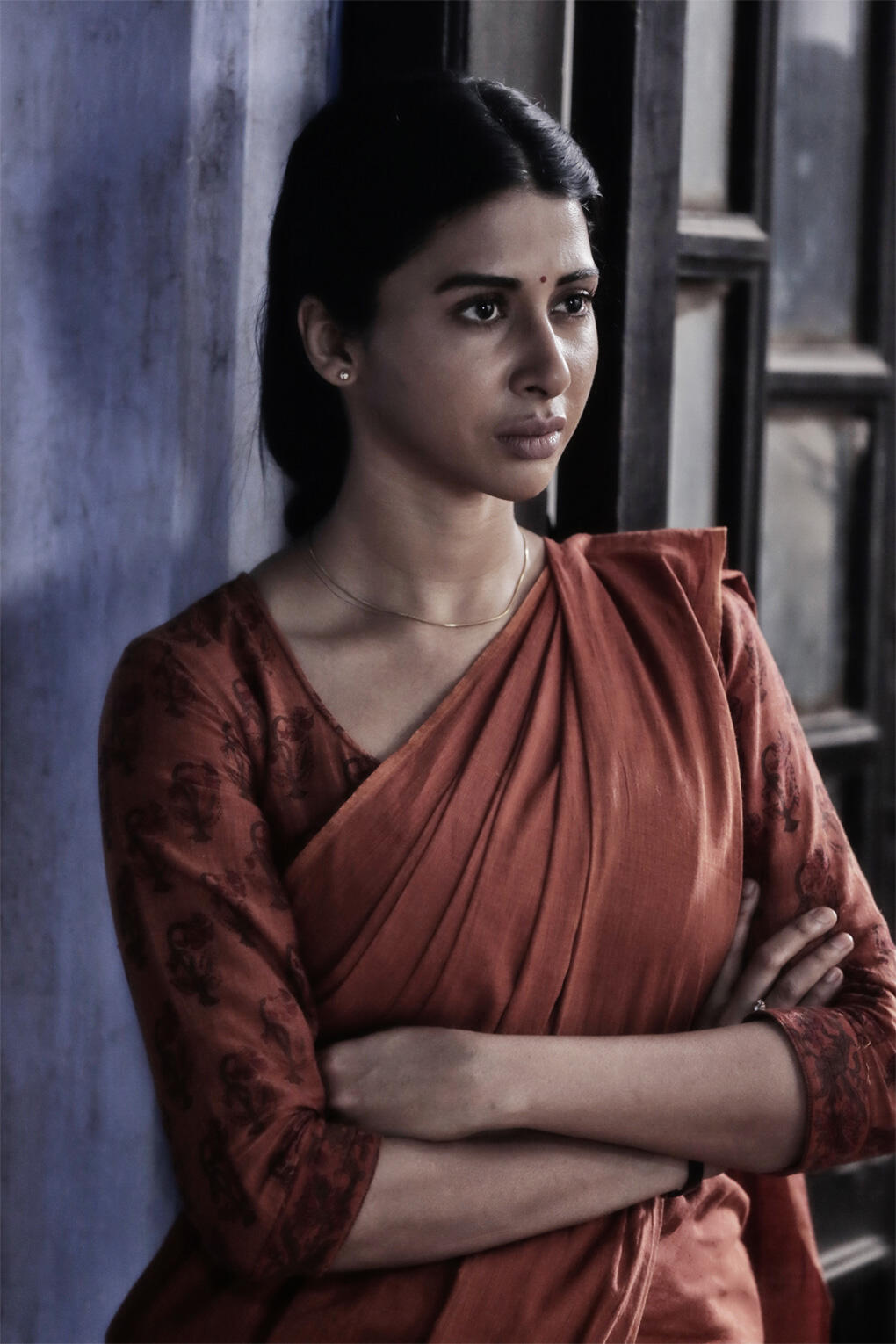 Gayathiri in a still from 'Raid'
The post-production work of your film, which also stars Arjun Rampal and is helmed by Abbas-Mustan, has been postponed due to the second wave. What's going on in your mind?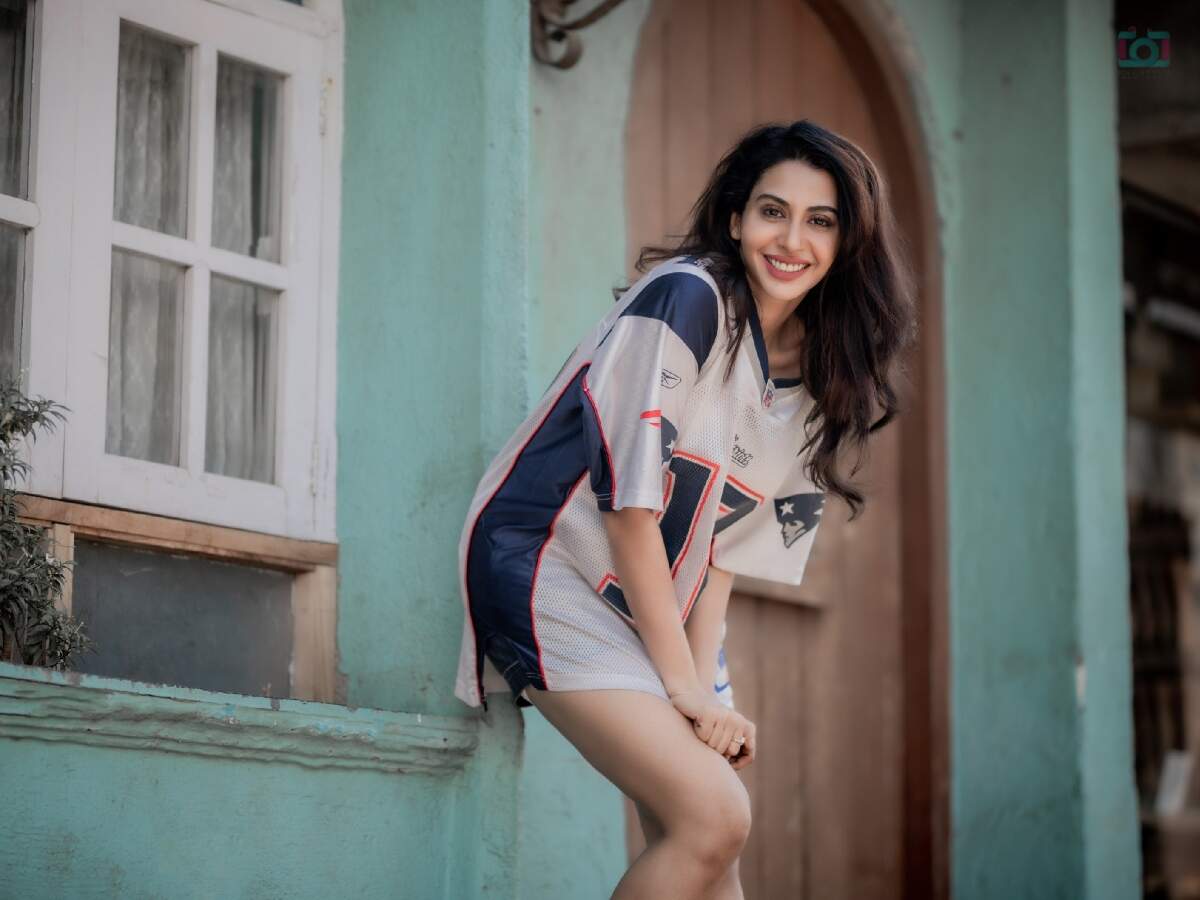 The shoot for my film is complete, just one day of the shoot is left for the montage portion, but that doesn't have any involvement of actors. Nothing has come to a halt, but yes that day of the shoot would have sped up the editing process, so yes that has been delayed now. Well, this is not the first delay that we have faced. In fact, we were supposed to start shooting in April 2020 and our shoot got postponed by eight months due to the first wave of coronavirus. We began shooting around November-December 2020. Now, because of the second covid wave, the post-production has been delayed. So, this is the second long delay that we are facing as a unit and as a team. It feels sad when your project gets postponed because when you do a project you want to see the finished project on screen… you want to see how the audience likes it etc etc . Having said that, we have a bigger crisis to deal with right now; people are in extreme pain and loss, so our delay and subsequent loss is a small thing compared to that. So we can't complain.
Gayathiri posted a heartwarming post on the occasion of Mother's Day:
Tell us about your experience of working with Arjun Rampal.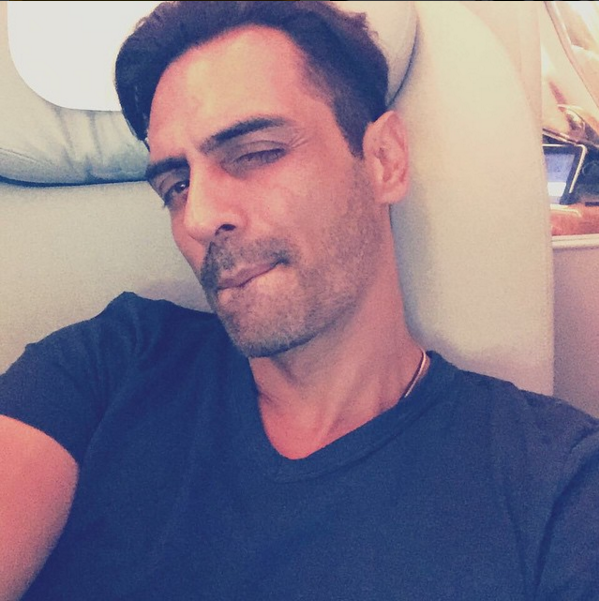 Arjun Rampal
Pic: Instagram/@rampal72
I feel, Arjun Rampal is a hugely underrated comedian. I think his sense of humour is too good. He has a poker face, but his comic timing is just too good. I had a great time shooting with him and Cyrus Broacha. They used to crack us all up on sets. From day one of the shoot, Arjun sir made sure that he puts me at ease as that I was comfortable communicating with him as a co-actor.
How was it like working with Abbas-Mustan?
I feel, it was a huge blessing for me to do an Abbas-Mustan film at this stage in my career because I am just three projects old in the Hindi entertainment industry. My first film was 'Raid' by Rajkumar Gupta, the second, Vikram Bhatt's 'Ghost' and the third, TV serial 'Haiwaan'. I've been quite lucky to have worked with all known directors and renowned names in Bollywood. Getting my fourth project with this famous director duo was a blessing. I was super nervous when I reached the set on the first day but I discovered that they are the most down-to-earth directors I have ever worked with in my career. Their simplicity and humility stuck a chord with me.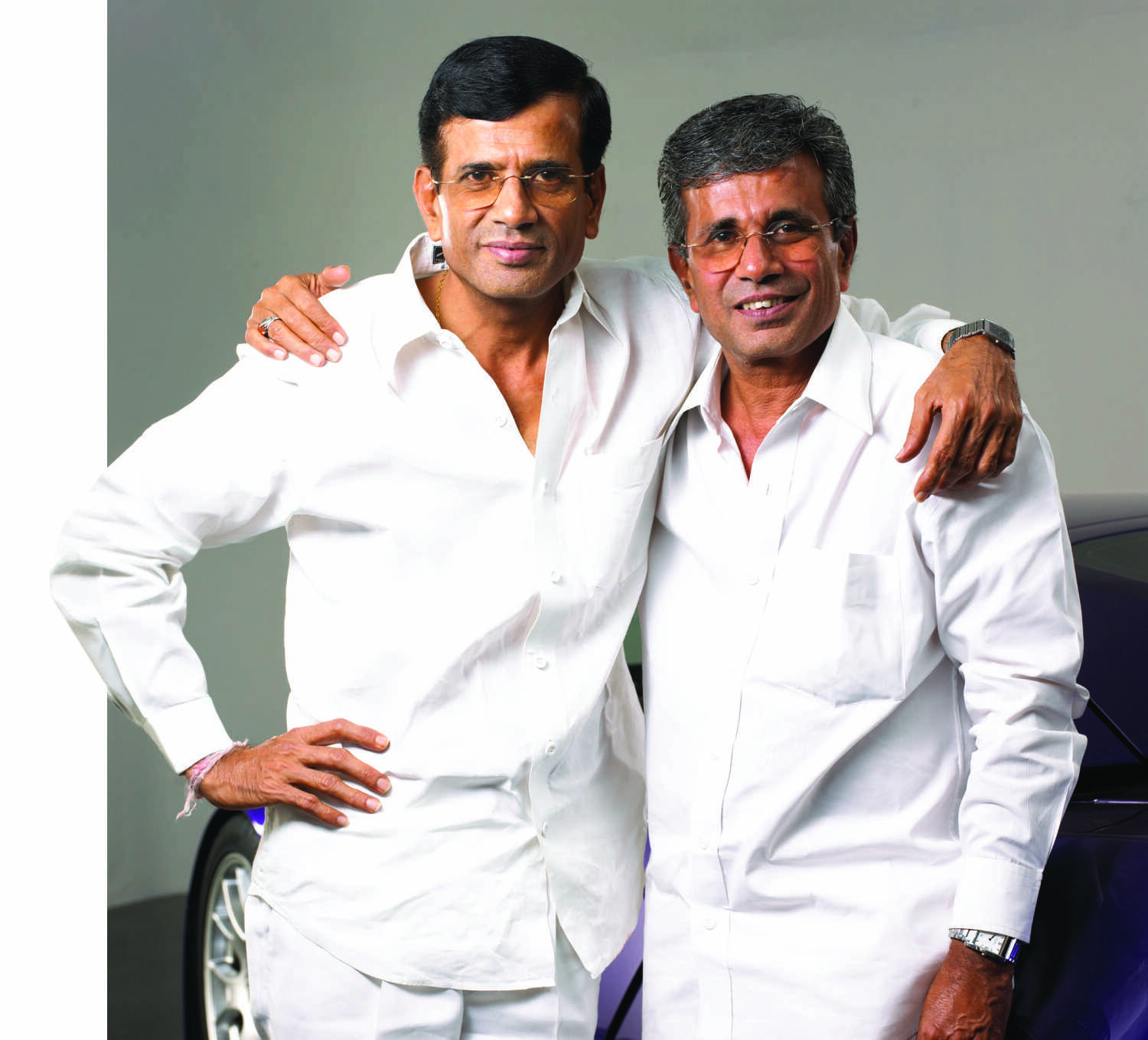 Director-duo Abbas-Mustan, who have directed films like Khiladi, Baazigar etc
Every day, after we were packed up, they would actually get up from the monitor, walk all the way to where we were, and thanked all of us. I was like how are they so humble! They are star makers because they have directed the biggest hits of Bollywood. It is difficult to believe that the duo was behind all the high octane action drama that you see in Race 1 and Race 2 because they're quite unlike the films they make in real life. I am thankful to them for this opportunity.
Staying indoors is pushing actors to shoot films on their phones from the confines of their homes. Are you up for it?
Yes, why not! I believe you have to adapt according to the times you're living in. We're going through difficult times and difficult times and calls for difficult measures, that's what they say right? So if the content is being shot on mobile phones by staying indoors, then it's the best thing because we as entertainers can still give content to the audience and yet not contribute to the pandemic spread. I think, it's the best way to deal with the situation and not let go of your passion or compromise your work.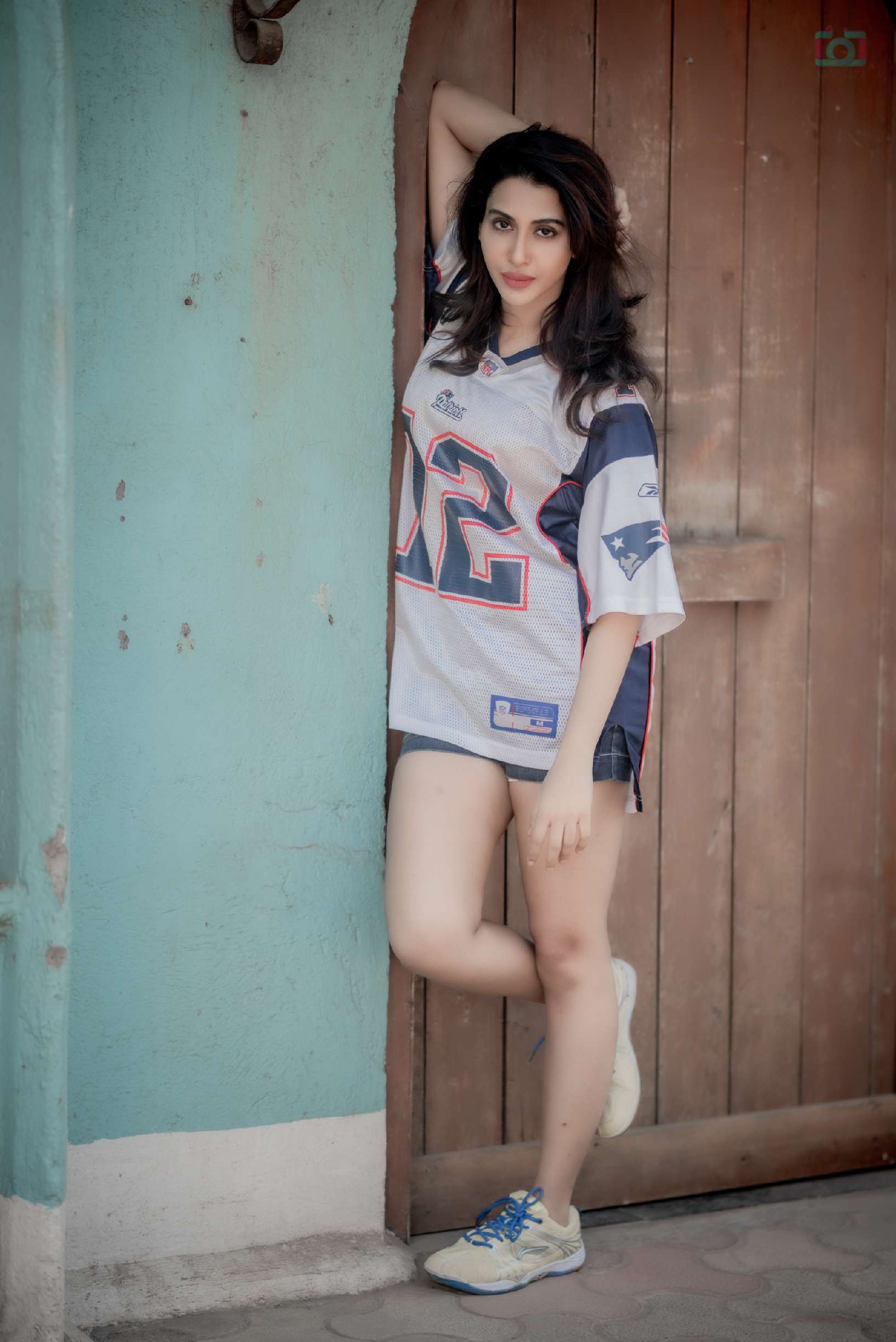 Gayathiri Iyer
Today, the youth is using the power of social media to help each other with COVID resource-related information. What do you think about it?
It's amazing that social media is being used for this noble cause and that's the power of the platform. The resources have been put together and people are actually helping save lives, provide emergency help, direct people to the proper medical centres, inform about oxygen availability and all that is amazing! However, there are a few miscreants, who are trying to spread false information and statistics. This can actually hamper the progress that the useful life-saving tweets or posts do and shadow the greater good of social media.
Recently, the actress reposted a post of Daina Penty, where the 'Cocktail' actress is everyone to get vaccinated:
Recently, the government took action against 50 odd tweets which were projecting false information. When it concerns human life, you can't play around for the sake of your personal or political agenda or to push any twisted narratives. It makes the task of the government even more difficult when such miscreants come to the field. My request to everyone is to do as much good as you can through social media and help others but even if you're not able to help, it would great if you just sit quietly and not spread false information or fake news or false statistics to create panic.
Source: TOI