From modeling to acting actress
Meenakshi Chaudhary
has achieved it all. In an exclusive interaction with
ETimes
, Meenakshi spoke about multiple things with sheer grace and bravery.
How are you dealing with the Lockdown?

I think it's been quite challenging. I've had to really travel from Chandigarh- Mumbai-Chandigarh. It's been a lot of travelling because my family stays here in Chandigarh. So it's been quite crazy, knowing the entire safety is at stake, not just for me, but people around me and everybody, in fact. So it's been quite challenging, but we are holding up.
You are quite a multi-tasker, managing studies of dentistry, and acting, how do you manage all of these?
It has been very difficult because, to be honest, both fields required 100% of your attention and focus. I would be lying if I say that, 'Oh, no, I'm able to do it.' If I finish a project, in two months, then I come back to Chandigarh, attend my college and then study. And when my next project comes in, is when I start doing it. So I've been trying to finish it because I don't want to leave it undone. So, hopefully this year, I'll be done with it. Managing both is difficult, considering not giving my best, but I love doing both. And it's been a dream of mine to be a doctor and to be an actor now. So I'm working towards it.
From a model to an actress, how do you describe your journey?

Oh, it's been a roller coaster ride, honestly, because all the three fields from pageants to modeling to acting are different. As much as people say that it's related to the glamour world, but it's actually not at all similar. I've had to do everything different for all the different fields that I was preparing for. For pageants, it's more about who you are, your personality, more of trying to represent your country, the best way you can by knowing yourself more, and a lot of other grooming sessions that you go through. Whereas in modeling it is more about knowing what you are working for the product has got more important when you have something which is completely opposite of what pageants are about. And in acting, it's completely different. I wasn't really sure if I wanted to be a part of this entire industry, as a model or as an actor. So I think exploring all the fields kind of gave me this sort of confidence about what I want to go for. So acting definitely got my heart.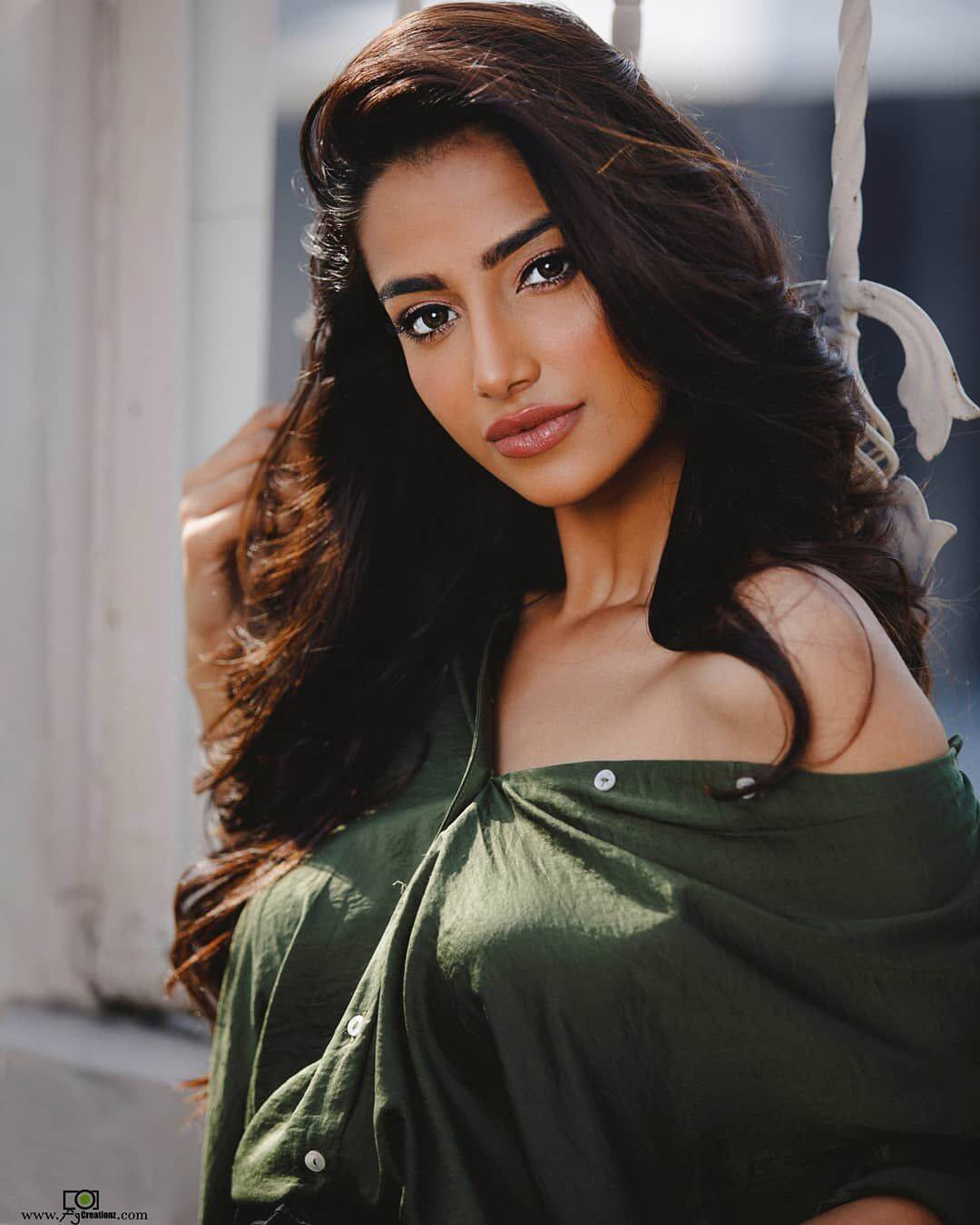 You have been part of many regional movies, down south, like 'Khiladi'. So, tell us your experience of working in a different language and particularly working in 'Khiladi'?

'Khiladi' is definitely one of my most favorite projects, as I get to work with Ravi Teja sir, and I have been his fan since forever. Accepting the fact that I am coming from the North, it's overwhelming to see the language, the people, the cinema and everything is something that you are not familiar with. So, I think they've been really helpful and very sweet. The entire experience was amazing. Ravi Teja sir has the best food on set, so it is a blast having lunch with him. There are lots of memories, fun moments from this film, so I'm excited for the audience to see it when it's out.
Would we get to see a sequel to 'Khiladi', as people are very enthusiastic about the film?

For that we'll have to wait and watch. But I can't wait for the audiences and all the Ravi Teja fans to see what this film is all about. They're definitely in for a big treat.
Being from the North and making it big in the South, it's a quite interesting journey, but tell us about the challenges you face?

It would be a lie if I say that they weren't any challenges along the way, because language was the biggest barrier for me. So the only way to get past that was to learn it. Because there's no way I can escape not knowing the language and think I can go through it. So the first thing I did was work on my Telugu and Tamil, as I was working on these projects, and I slowly started to get the hang of it. I'm still learning. But I think that made the entire process a lot easier for me. So, I think that has been the only challenge. Other than that they have been the sweetest people, they have really made me feel like I'm at home. I've never made myself feel like somebody who's an outsider, you know. So that has been great fun and a great experience.
Also it is said that the people of South industry are much more punctual than Bollywood. So have you experienced the same?

So, I come from an army background. We are taught these values, being told that you have to be disciplined and responsible, and take account of all the things that you do, whether it's right or wrong. So, I think I cannot be late. That's just something that comes with the package. And so far, it's been really good, touchwood. I've always been before time. In fact, at times, I'm the first one to come on set and I'm just waiting for others to come in.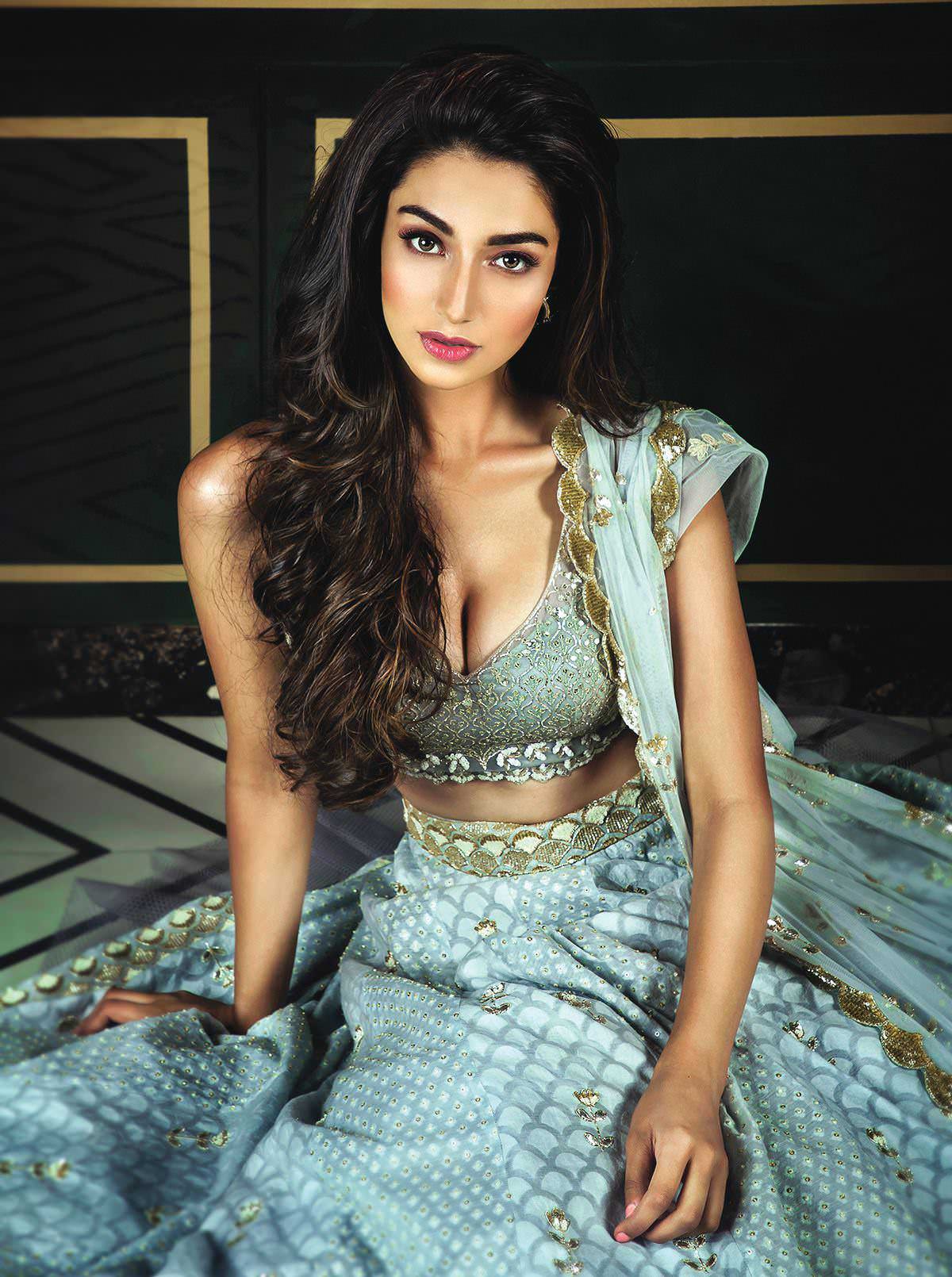 Don't you feel that you should be doing more projects in Bollywood?

Oh, absolutely, but for me, the main criteria that I would stay honest with my roles, and the story, irrespective of what language it is in, or which cinema we are talking about. The story is the background for me. For me, my selection criteria are more about what the story is about. So, if ever whatever exciting offers I get so far, whichever story I've been inclined to, I've not been thinking about platforms. It should be exciting, something that I would want to watch myself. I think that's something that I take into account while I'm selecting projects. So, irrespective of the language or with cinema, it is from I, that's, that's my main thing. So if something really great comes up my way, I will be happy to be a part of it.
Your role in the series 'Out Of Love' was applauded, as you stayed true to your character. So tell us about your experience playing such a role and working with talents like Purab Kohli and Rassika Duggal?

It has been one of the best experiences of my life, because, 'Out Of Love' was practical, my first ever full-fledged acting role that I got to be a part of it. So, it's been a crazy journey with a lot of ups and downs, getting to learn a lot. Since it was my first project, I wasn't really expecting anything, I went with zero expectations, but I have to say that it has turned out to be one of the most beautiful experiences. Being a part of the show is a task, as it deals with so many complex emotions involved, but I got to learn a lot from them (Duggal and Kohli).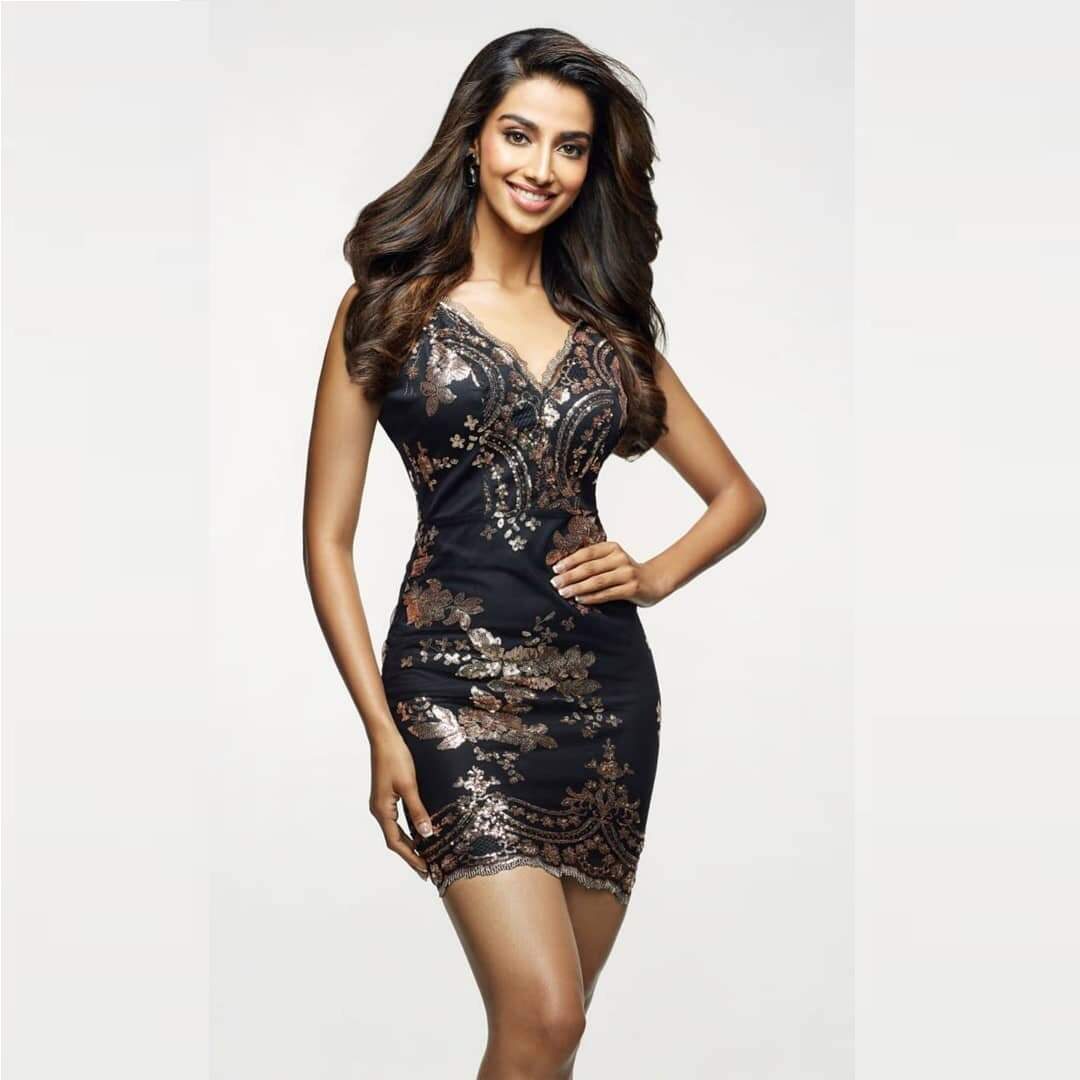 The Show's second season is also here; please tell us about that as well?

I'm super excited for the second season. The first one was just a glimpse of what Aliya Kashyap really is. Now, you get to see how my character gets evolved in season two. So, definitely, there's a great arc in terms of my character, and the story becomes a lot more precise, edgier, and unpredictable. Considering the fact of being an adoption of an international show, I think we have done a fabulous job. I'm really grateful for being a part of the show.
Have you experienced casting couch?

By God's grace, I've never had to face something like that, I've had my bit of difficulties in terms of being an outsider, trying to make a mark, trying to create my own space of whatever it is that I'm doing. But I've never had to face it. But I've heard stories of a lot of people who've had to go through it, unfortunately. But speaking for myself, I know for a fact that they'll always be different sorts of challenges. At the end of the day, it's the choices you make, and you've got to hang on to that. So, I think, for me, I've been lucky enough to just get the right people to get the right projects to be surrounded by right.
What do you have to say about the MeToo movement, where the actress stood up and shared their story of misconduct?

Being a woman myself, I do know all of us have gone through something or the other, maybe in childhood and your teenagers, when you're in college, or you're working. It's not as prevalent here, but the fact that we're all, always under the spotlight in terms of under the cameras and people's eyes, makes it a lot more scrutinized, in terms of what is right. And ever since that has happened, I think people have woken up, thankfully, and also women have had the courage to voice their opinions out and to voice what they've gone through. And that is such a huge thing. As much as we think that people have had to go through, it would never put out what they've been through. I think this particular movement has given them the courage and women have stood up for that. So, I think the beginning of equality, not just in terms of professionalism, but in terms of how we are treated in space that we are given in the industry, in terms of the ideology that everybody has about what we are supposed to be doing. So, I think this is the need of the hour. This is how it is supposed to be and I just hope it keeps growing, and people become more of that.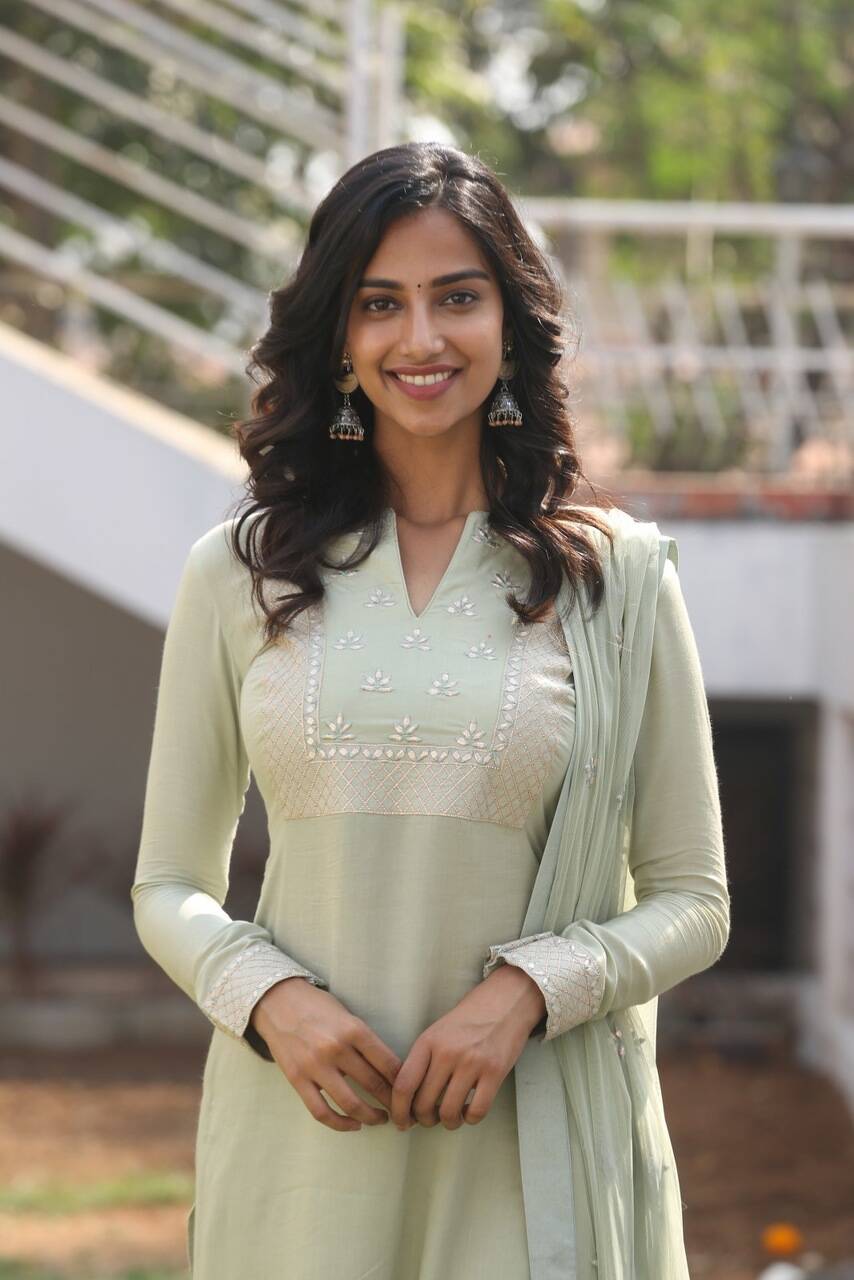 Like women, even men have their stories of struggle, there is MenToo, but don't you think that we often neglect them or they get suppressed?
Absolutely, when we talk about equality, we're not just thinking about the injustice that has been done to women, it goes for men as well. To be able to stay in a place that is safe for all and when I say all, it has to be respective of the gender, it can be the LGBTQ community. What is wrong is wrong, if a person is being traumatized, in the context of getting work, the context of getting an opportunity is wrong. I have heard lots of stories about men going through that in the modelling world, in the acting world, in the glamour world, and in a general way. So I am aware of things, because a lot of my friends have gone through, and it affects them. I think that definitely there has to be a certain sense of sensitivity in terms of handling such things because as much as we think that people will want to come out, it takes a lot of courage to be able to say that this has happened to me or with another person. But due to such a moment, I see a change, and I totally support that equality is for all; it's not just for a specific gender.
What do you want to say about the unpredictable time of COVID-19? We lost few talents owing to this disease. What message do you want to convey?
There's not much that we can do considering that this is a pandemic. It's a situation worldwide, what we can do is firstly, take care of ourselves and be responsible for certain things, like wearing your mask, sanitising your hands, washing your hands, and if at all there is somebody who is tested positive, you've got to follow the protocol so that not only you are taking care not only of yourself but people around you, maybe your family members, your friends and everybody around you. So this is something which is inevitable knowing that it's around you and there's not much you can do, apart from taking care of yourself and making sure you don't spread it to the world outside. So this is the only way out and now that we have the vaccination, I would want everybody to get vaccinated as soon as possible. I've got my first dose. I'm just waiting for my second one. It is difficult but we've gone through much worse.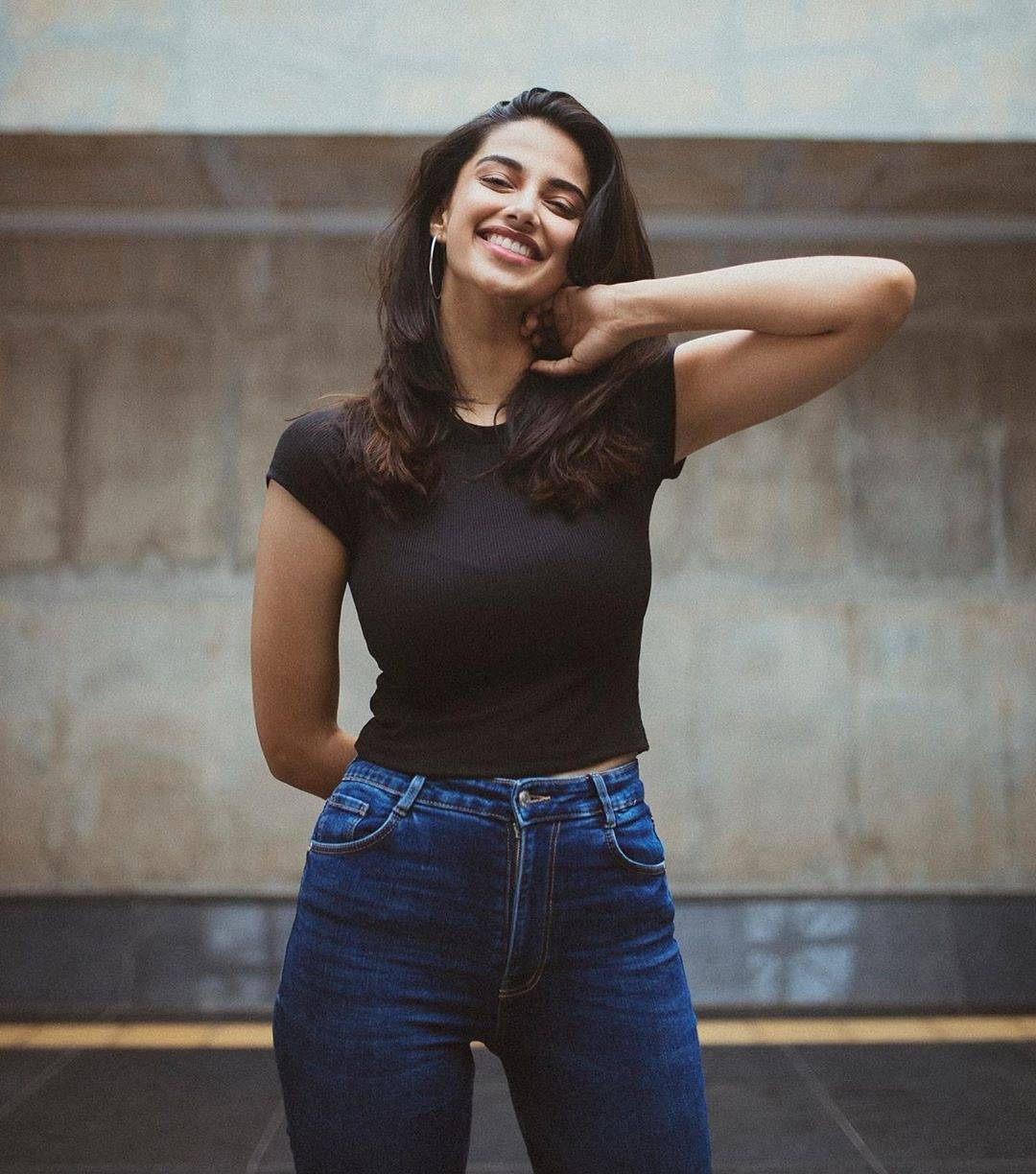 Lastly, what are your upcoming projects?
"#IVNR" is ready, I'm hoping for the film to release soon. 'Khiladi' is in the pipeline, 'Out of Season 2' is out there, please watch it. Apart from that there's one more project that I'm doing in Tamil, which is still untitled and is still under wraps. So I'll be able to share that with you at the correct time.

Source: TOI