The onset of the pandemic created an opportunity for
Reena Kapoor
to spend more time with her husband Karan Nijher, who's a pilot. While other actors shooting with her in Silvasa for the show Ranju ki Betiyaan are missing their near and dear ones,
Reena
is lucky that her husband is accompanying her since he is currently not working.
"We were quite skeptical about shooting in the present scenario but the role was too good to let go and COVID restrictions had begun to ease up. Karan started accompanying me on set when COVID struck and he continues to do so even today. I am quite absent minded and Karan feared that I wouldn't take all the necessary COVID-related precautions, so he started to accompany me," shares Reena.
Back then, Reena would shuttle between Mumbai and Delhi because Karan was based in Delhi and working for a helicopter charter company. Like all other industries, the flying industry too has also been affected a great deal.
Reena says, "I used to shuttle between Mumbai and Delhi, but post COVID, Karan decided to move back to Mumbai for good."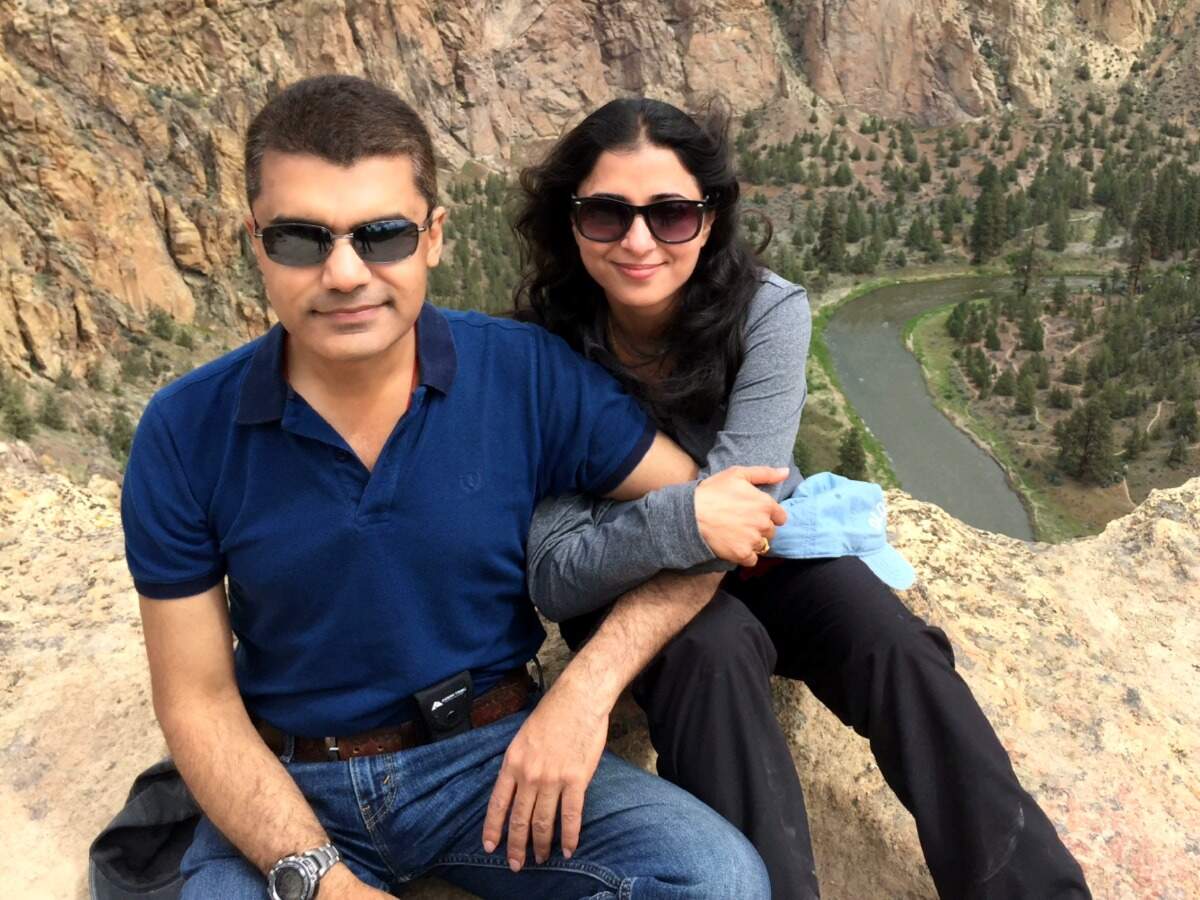 Reena says she feels blessed to have a life partner like him. "Thanks to my husband, I don't have to worry about being social. That is one thing that does not come to me naturally. I stay connected with all my friends and colleagues because of him," she says. The two are quite the opposite of each other, she reveals. "He is witty and his sense of humour is amazing, which draws people to him instantly, be it the staff, colleagues or bosses. He can talk on any subject. He has great knowledge about world history, politics, science, Hollywood movies, Western music and the list goes on."
Even the cast of Ranju ki Betiyaan enjoys with Karan on the sets. "Everybody loves him and his sense of humour. The bond he shares with them is more a like family. Mu husband is more like on the sets than me," says Reena.

Source: TOI