Anirudh Dave, who fought a long and hard battle for his life during his hospitalisation for COVID-19, has finally taken his first dose of vaccination. The actor shared a photo of himself getting pricked and in his humorous style spoke about the importance of getting vaccinated.
The Patiala Babes actor also stated how one's priority should be to take the vaccine and then build their bodies. Here's what he wrote: "यार सोचा बॉडी फ़िर बन जायेगी,पहले antibody बना लो… #vaccination done Iam #vaccinated are you ??? Raise hand ✋ 1 dose done or both ya pending hai.. after three months of my covid…lets all go for it and be strong to fight.Take care. much love to all…. टिकने के लिए टीका जरूरी है !" (It's important to get vaccinated for our survival)

Anirudh looks healthy, fit and fine in this photo and his friends can't stop praising him in the comments section. Arti Singh, who was seen in Bigg Boss 13 wrote, "Ab toh covid bhi apke pas aane se darega❤️ @aniruddh_dave." (Even covid will dread to come near you). Kishwer Merchantt, Suyyash Rai, Paridhi Sharma and many others from the industry sent their heartfelt wishes to the actor.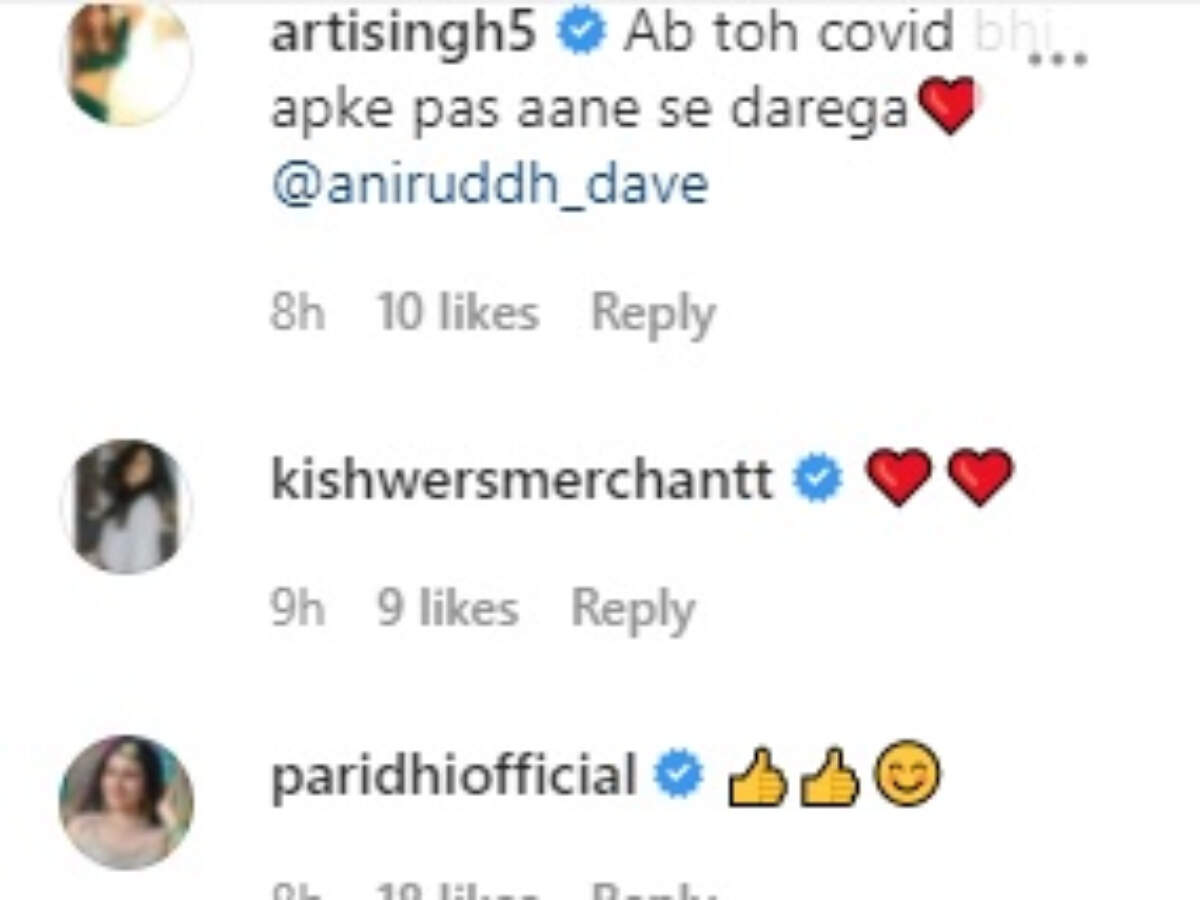 Anirudh will next be seen in a film with Akshay Kumar and the trailer is being loved by the masses. The actor had mentioned about the film during his hospital stay.
Prior to this vaccination post, Anirudh had shared a picture from his intimate birthday celebration at home and thanked everyone for their love and blessings. Through his post, the actor had written that he had no complaints from life and just wishes the coming year to be better for everyone.
Speaking about his battle with COVID-19, Anirudh had told BT, "The last two months have taught me that life is a battlefield and we have to endure it to survive. It also taught me that miracles do happen and we must believe in them. You just need people around you to pray for your well-being."
Source: TOI