Rajpal Yadav
started out his
Bollywood
career with blink-and-miss appearances, and it took him four years to land the role that would first get him noticed. But since his turn as the scapegoat in 'Hungama', followed by the role of an astrologer in 'Mujhse Shaadi Karogi', he has become a household name. Now, more than two decades later, he is working on his passion project–a film on his inspiration and idol,
Charlie Chaplin
, along with a string of other films. For ETimes' #BigInterview, the actor looks back at his career so far, reveals why we don't see him on OTT, and also spills the beans on his favourite co-actor. Read on:
With films like, 'Hungama', 'Waqt: The Race Against Time', 'Chup Chup Ke', 'Garam Masala', 'Phir Hera Pheri', 'Coolie No 1', and others to your credit, you have become one of the most loved actors in the comedy genre. But you did not set out to become one…
To be very honest, my vision has never been to get stuck in one role. It has always been to explore all aspects of creativity. Sometimes there is a comic interlude with entertainment, sometimes the base is serious. What we are doing is not the reality; it is the illusion of reality. So, I have never believed in sitting on just one branch. I love doing theatre, I loved doing 'Main Meri Patni Aur Woh', and I also loved doing 'Bhopal: A Prayer for Rain' and other such films. Right from the beginning of my career, I have been eager to do different things. You won't believe it, but there was a time when I used to complete one project, land at the Mumbai airport, take the other packed suitcase my wife would send from home with fresh clothes and take off for another project from there itself. I left no stone unturned to earn a living.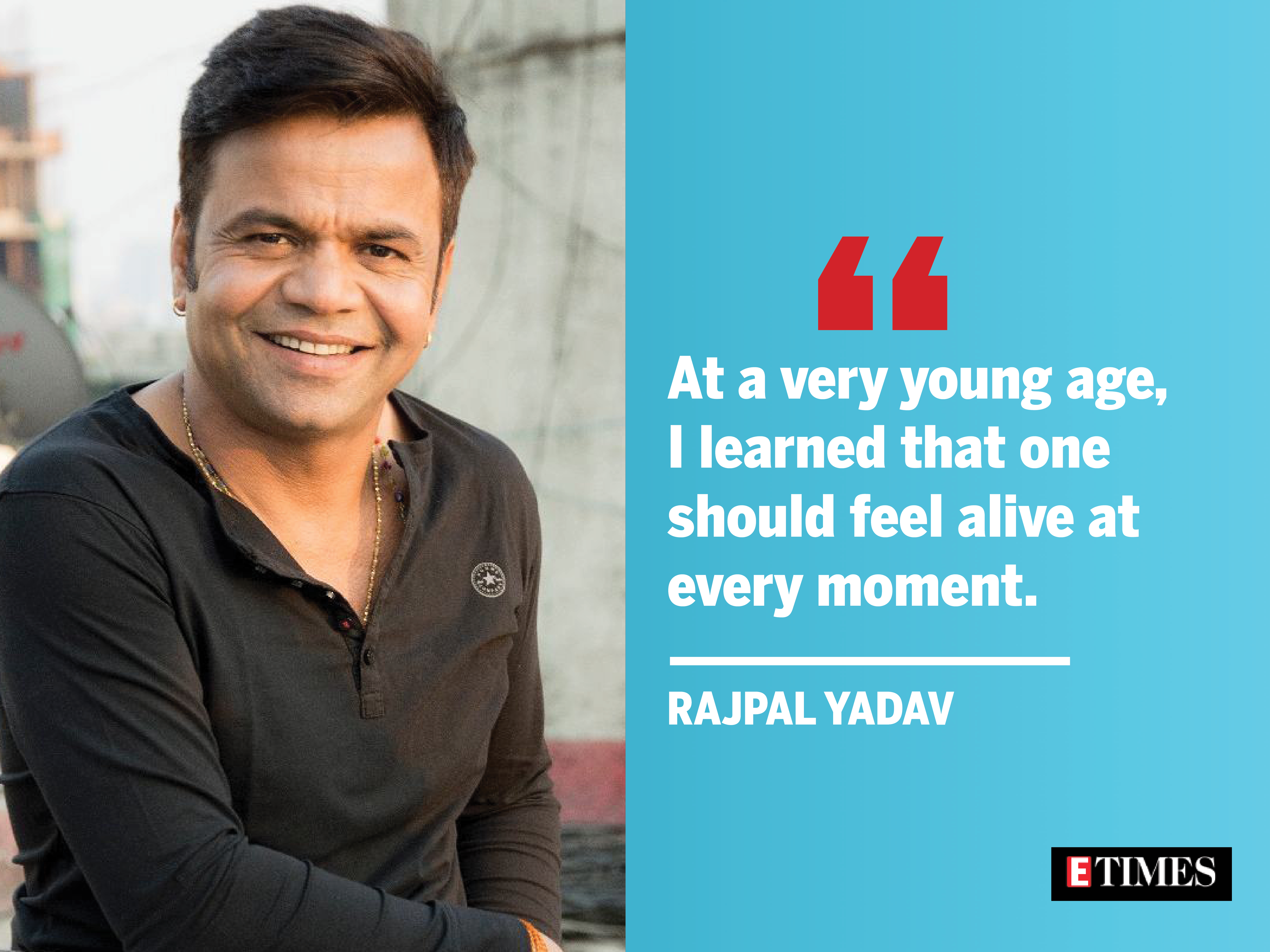 Go on…
I once took up an offer to be a part of a film that was an adaptation of Munshi Premchand's 'Kafan', and had to shoot in a village near Lucknow. We had to live in a worn-out house, which was covered with dust. When I used to get up in the morning, I had particles of sand in my nose. It was that bad! Shooting there was very challenging, but I never once complained about anything. I didn't even tell my family anything about it. This, at a time when even the staff of actors used to get rooms in 3-star hotels. My staff thought I was crazy to accept such an offer.
So, to answer your question, I have never aimed to be a comic actor; I have tried to explore myself as much as possible. Even if people today put me in the category of a 'comedian', they still recognise the name 'Rajpal Yadav', which is a great thing for me. Every day is a new day. I take birth as an actor every day; and after a satisfying day of work, I die happily every night.
Are you happy with the offers that have come your way?
I believe that I am the luckiest actor in Bollywood. In Hollywood, actors turn old after 40, but in Bollywood, we have Mr Amitabh Bachchan, who–despite all the physical problems he has–is still working and going strong at the age of 78. He has been a part of the industry for more than four decades now. I want to see him work throughout my life. Another one of my idols is Charlie Chaplin, who is the zenith of creativity. To date, the world has not been able to replace him. I have been doing this for the last three decades, starting from my school where I used to participate in plays and even dance in weddings. No matter whose wedding it was, I used to close the doors to my house and dance to the music they were playing. At a very young age, I learned that one should feel alive at every moment.
I came to Mumbai in 1997. For two years, I played small roles in television. During that time, I got an opportunity to be a part of Prakash Jha's serial, 'Mungeri Ke Bhai Naurangilal'. I played the role of Naurangilal in the serial; not many know that Naurang Singh Yadav is the name of my father. But that was my last serial. Then I started roaming around for work with my photographs. I only got a film that was made for children (smiles).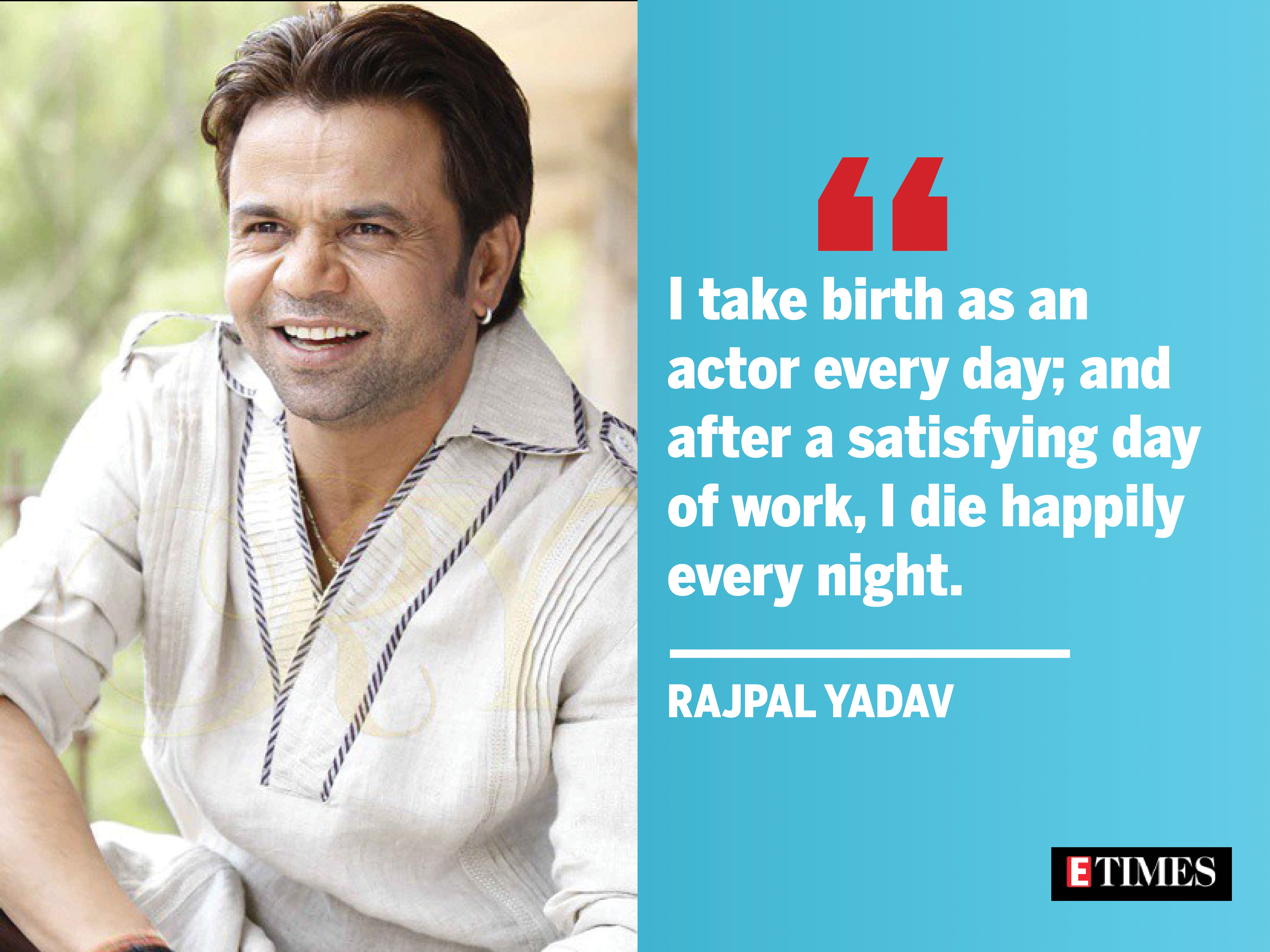 How did you land your first film then?
I used to visit the offices of various directors and production houses, including those of Ram Gopal Varma, Mahesh Bhatt, Shyam Benegal, Govind Nihalani, and Prakash Jha. 'Satya' had released back then, and I was so regular at RGV's office, that the watchman outside his office had started recognising my face. Ram Gopal sir was making 'Shool' with Manoj Bajpayee and Raveena Tandon in the lead, at that time. The film also had Sayaji Shinde in the role of a villain. In fact, the director of the film, Eeshwar Nivas, did not understand Hindi well and was even younger than me. I, along with Nawazuddin Siddiqui and others, got one scene each in the film. I got the role of a coolie and had a three-line dialogue. RGV hadn't seen my previous work, so he asked me to perform properly; I agreed and delivered the scene. Hundreds of people were gathered at the railway station where we were shooting, and I got such a good response that my three-line dialogue became 13-line long (laughs).
Was RGV impressed?
Yes, I still remember what he told me after watching the scene. He called me and said, 'You have done a wonderful job'. He then offered me a role in 'Mast', where I had a few close-up scenes too. Later, he was doing 'Jungle', and though I wanted to be a part of the film, I was waiting for him to approach me since I didn't want to impose myself. Finally, a while later, I got a call saying RGV sir wanted to see me in his office. The first thing he asked me when he saw me was, 'Why didn't you approach me for 'Jungle'?'. I told him that I didn't know if I would fit in any of the roles; he said he would fit me. Anupam Kher's brother Raju Kher was in his office during our conversation.
Then we were shooting the hijacking scene in the Bandipur forest, where it was raining heavily at the time. Raju Kher, who was also present there, couldn't believe that I was the same person he had met in the office earlier. Since then, I have done about 17 films with Ram Gopal Varma. He is one such director who wants to experiment with all genres of cinema, irrespective of the outcome. The role he gave me in 'Jungle' changed my image in the eyes of the audience. The year when Hrithik Roshan got the Best Actor award for 'Kaho Naa Pyaar Hai', I received an award for Best Performance in a Negative Role.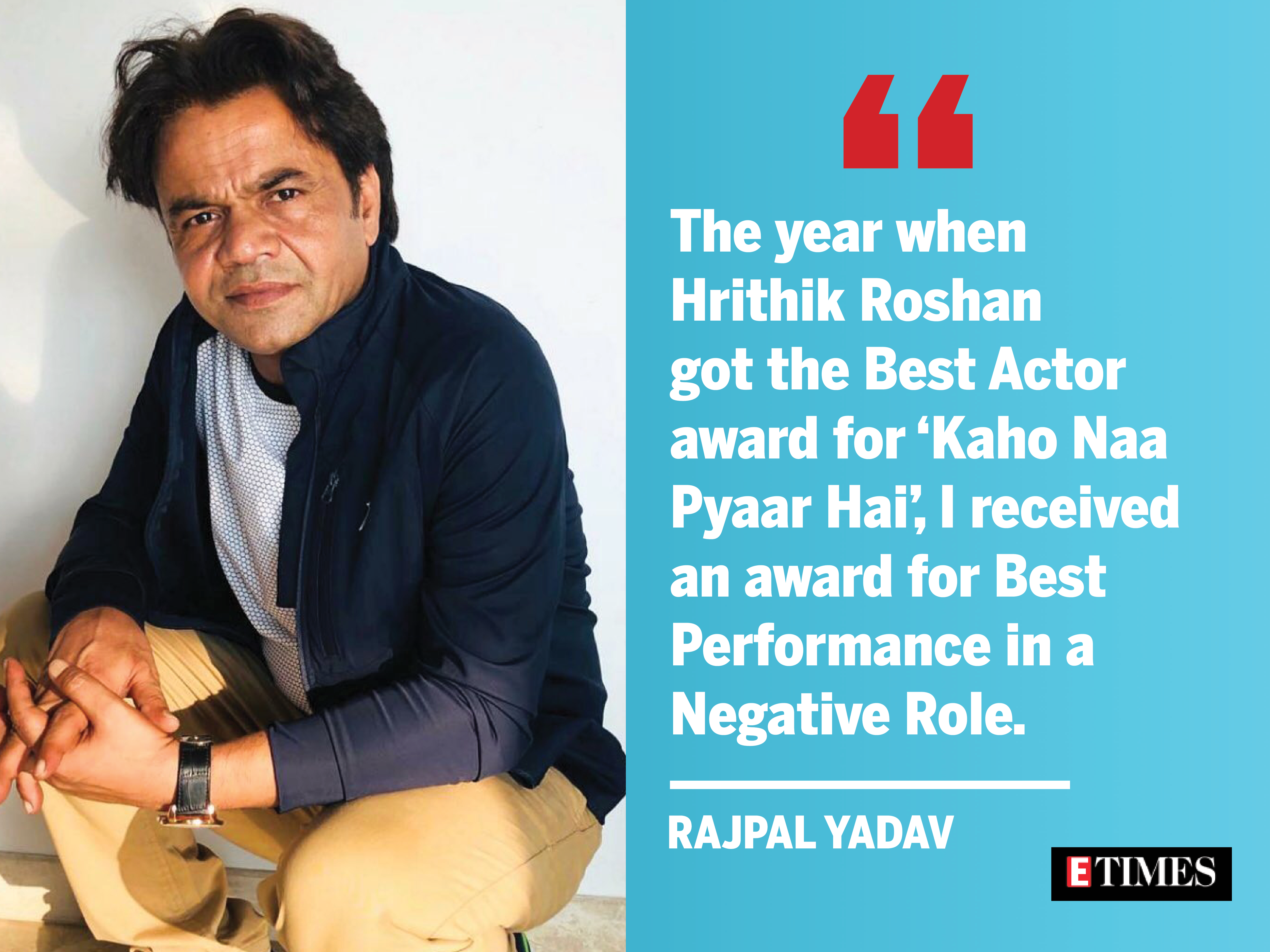 You have also done a few lead roles since…
Only RGV was brave enough to offer me a lead role in 'Main Madhuri Dixit Banna Chahti Hoon'. I was nominated for it alongside Amitabh Bachchan, Sanjay Dutt, Salman Khan, Ajay Devgn, Shah Rukh Khan, and Hrithik Roshan! That same year, I was also nominated in the Best Comedy Actor category for 'Hungama'. So, if I had dreamt of being just a comedy actor, then all of this would have never happened. I got popular with Priyadarshan sir's 'Hungama' and got respect as an actor from David Dhawan's 'Mujhse Shaadi Karogi'.
What are you working on currently?
The pandemic has caused havoc everywhere and in everyone's life. If I am able to bring a smile on people's faces through my films, then there's nothing like it. I did 'Coolie No 1' remake, 'Hello Charlie', 'Time To Dance', 'Hungama 2', and now next is 'Bhool Bhulaiyaa 2'. The trend of OTT has really caught on but I don't see myself fitting into that space. The kind of web series that are being churned out in the past few years, I can't relate to it. I don't like giving gaalis (abusing) on screen, which has become quite common in the webseries nowadays.
Mujhe bina gaaliyon ke taaliyan mili hai apne kaam ke liye (I have fetched the accolades even without mouthing cuss words). I don't wish to do something I don't appreciate in real life. I didn't want to earn my living by bad-mouthing on screen and thankfully, I didn't have to. I am very lucky that even after two decades people are not bored of watching me. I entirely credit my fans for keeping the actor in me alive.
When you are a part of a franchise, do you feel it is even more challenging when you work on a sequel?
Expectations are the most dangerous thing in the world. I have never called myself a 'hero' because I have seen real heroes in my life. Right from the person who cleans glass windows in tall buildings, to the one who has carved the perfect tunnel out of a mountain, to the genius Einstein–they all are the real heroes. I am just a 'zero' when I compare myself to them. But that does not mean I underestimate myself. The value of any number increases when you add a zero to it (smiles).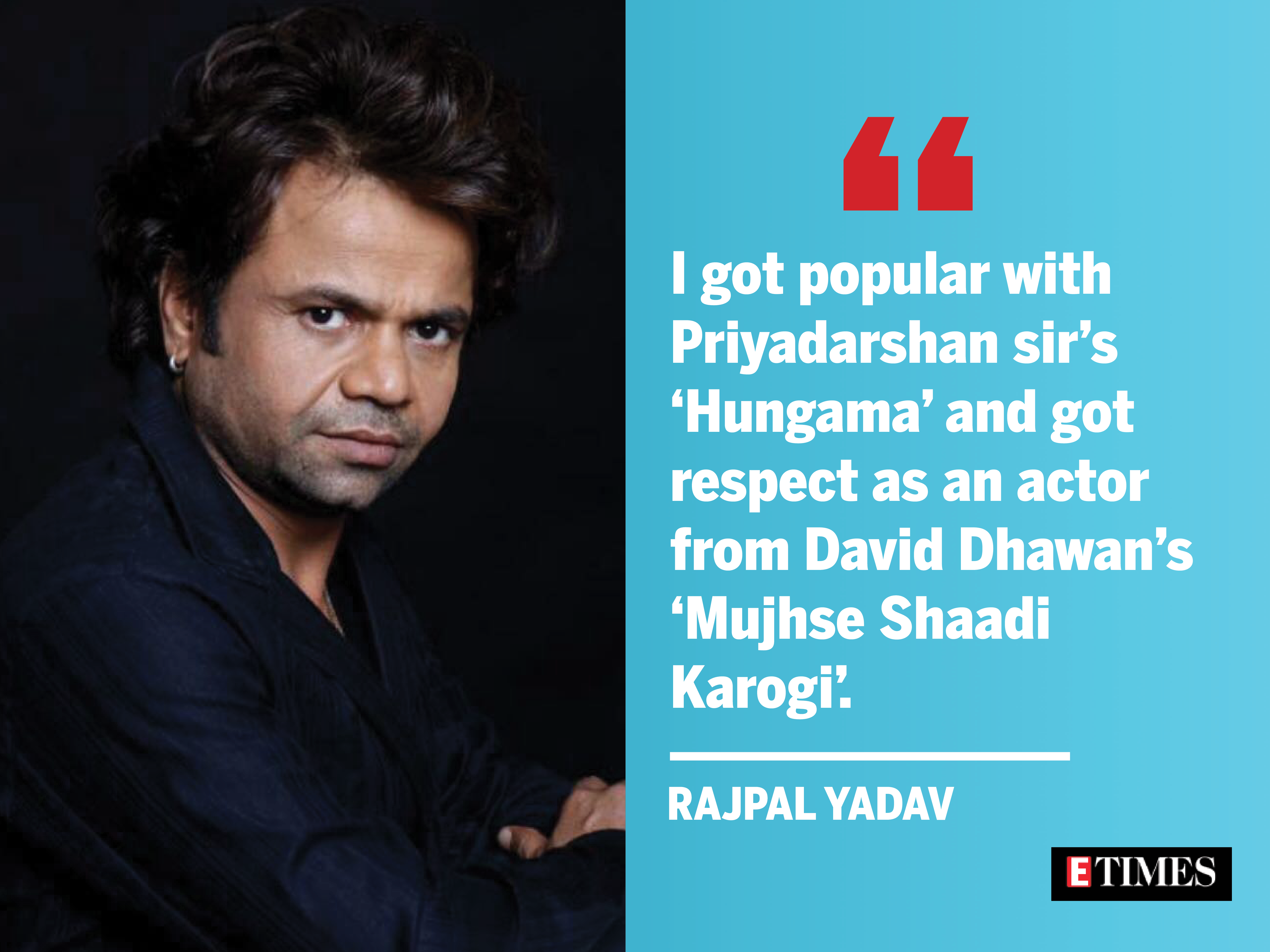 Please continue…
I can proudly say that in all the films that I have done so far in my career, I have played a variety of roles–no matter how small or big. The characters that I have played in 'Jungle', 'Chup Chupke' or 'Malamaal Weekly' have never been played again by me in any film. I have not repeated my characters ever. Just because people have loved one of my characters, I have not tried to cash in on the same again. I don't believe much in physical characterisation but I do believe in mental characterisation. You can learn to dance or sing perfectly through practice, but acting comes through observation, imitation, imagination, and concentration. You learn immensely when you sit with these things; this kind of rehearsal only life can provide, no other platform can. I never wanted to get typecast. So, no matter how many offers I got over the years, I made sure to never repeat my performance.
Is there anybody you looked up to during your initial days in the industry?
In 1992-93, during a Film Appreciation course, I got an opportunity to watch 'The Great Dictator'. I had watched a lot of Charlie Chaplin's cartoons and mute films growing up. So, even though I didn't understand much English, I watched the film with subtitles. I was blown away by his performance. I have worked with a lot of people in my career. I have not only tried to be a good co-star to everybody but I have also learned a lot from each one of them. However, there has been nobody like Charlie Chaplin. He is a friend of creativity. Having said that, I have never once tried to imitate him or get influenced by any of his characters. Even if I play him someday, I won't copy him.
I also salute Dadasaheb Phalke, who gave us cinema. Today, it is more than 100 years old and it is getting younger with the advent of OTT now. Earlier, when a film released, it did not reach smaller places. Now, it reaches every nook and corner of the world.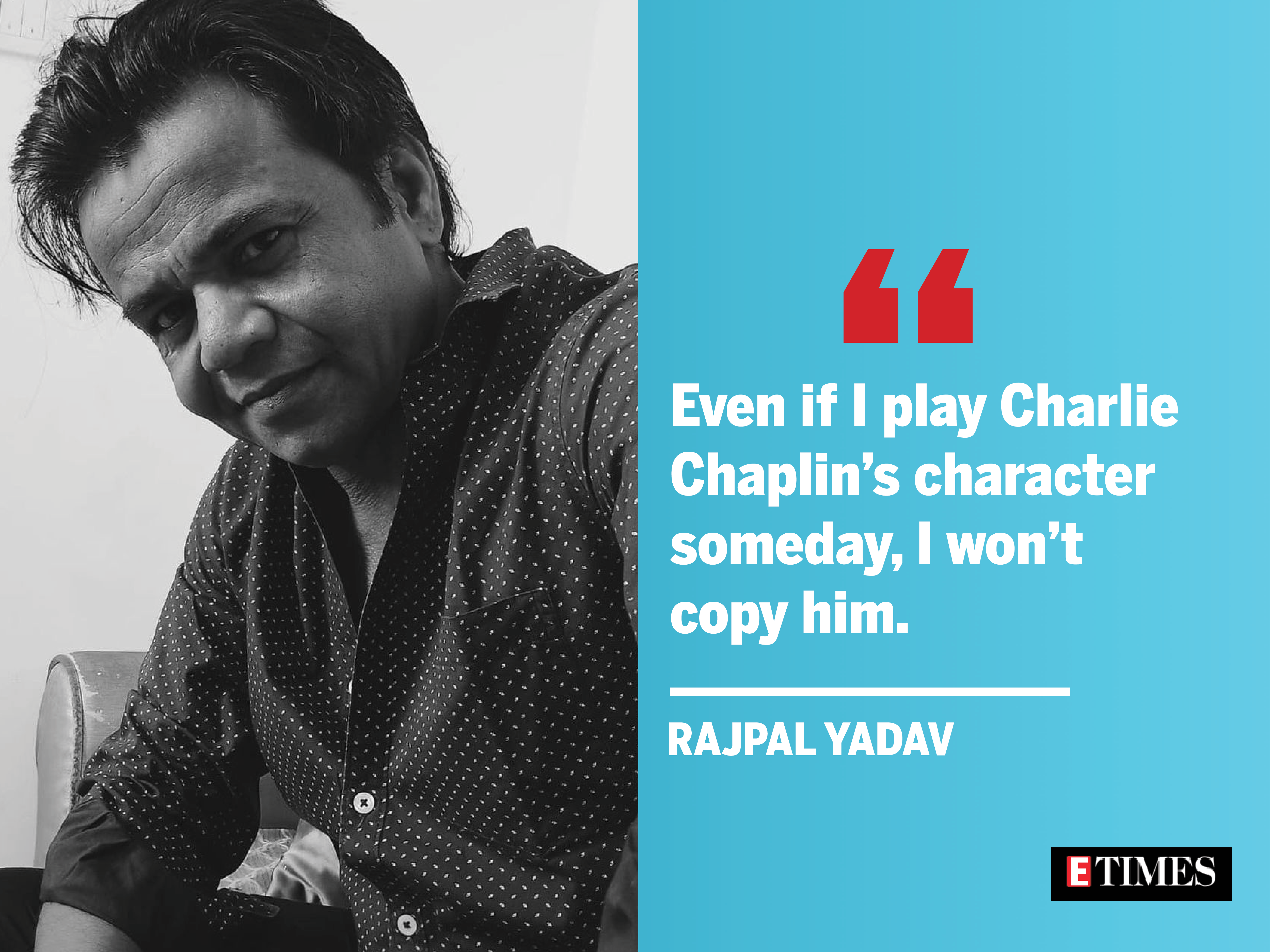 In one of your interviews, you said you are a slave to Charlie Chaplin's creativity, and that by 2030, if you are unable to dedicate a film to him, you would feel you have not done anything…
The film has already been announced; it is titled, 'The Crazy King'. The pre-production is currently underway and we are hoping that it will go on the floors by October-November. The film has two female actors and five male actors–all big names; two have already been finalised. I can't reveal much about it now. Before doing the film, I had told the director that I have one condition: though the film is a tribute to Charlie Chaplin, it won't have any scene of the legend.
From amongst all the actors you have worked with so far, who have you enjoyed working with the most?
I love working with Rajpal Yadav. It is about how comfortable you are with yourself that matters. If you are not comfortable with yourself then no matter who you have as a co-star, you will not enjoy your work.

Source: TOI