Their seemingly perfect marriage of nine years came crumbling down after
Nisha Rawal
filed a police complaint against her husband Karan Mehra, aka
Naitik
from
Yeh Rishta Kya Kehlata Hai
(YRKKH), for assault during the wee hours of June 1. The actor was subsequently released on bail. He has maintained that Nisha banged her head against the wall and pinned the blame on him. She lodged a second complaint in the last week of June; this time against Karan and his family for fraud, physical and emotional abuse. While Karan could not be contacted, Nisha, in an exclusive interview with Bombay Times, spoke about the case and where they stand today.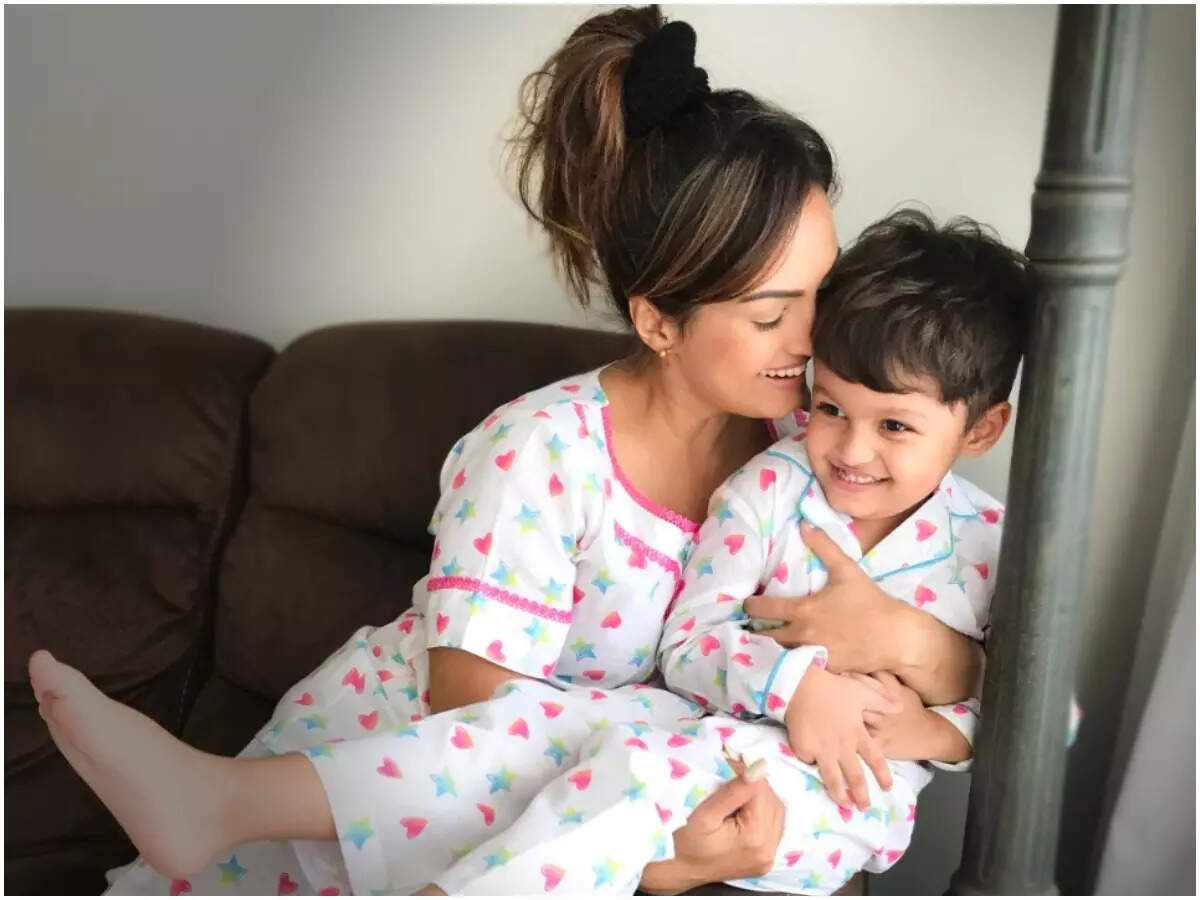 'Karan was always abusive, but the intensity grew in the recent years'

The actress says that while their relationship was always abusive, things got worse in the last few years. According to her, the marriage started going downhill after her abortion in 2014. She says, "The child had to be aborted, as she had abnormalities and three holes in her heart. While I was going through a difficult phase after losing my child and needed Karan's support, he didn't seem to be there for me. I was diagnosed with a depressive phase of bipolarity in May 2016. My therapy lasted for three months after which I got better."
Nisha says she put up with physical and mental abuse for so many years because she was madly in love with
Karan. She says, "Each time I wanted to end the marriage, he would apologise for his behaviour and would promise not to repeat it. I gave in as I loved him and didn't want to part ways."
'The final nail in the coffin was when he admitted to having an extramarital affair'

Nisha's world came crashing down when she learnt about Karan's extramarital affair in March this year. She says, "Earlier this year, in a bid to save my marriage, I tried everything, including taking Karan for a staycation to resolve our differences and spend quality time together. I even asked him if he was involved with another woman. After much deliberation and assurance from his end, we decided to start afresh."

However, just a few days later, she says she discovered that he was in a relationship with someone. She says, "I saw some messages from a girl on his phone and asked him if he was in love with her. He finally admitted that he had been dating her for almost seven months. I had no idea how to deal with it and decided to meet his parents in Delhi. Karan came along too, but it didn't help. I was fine with ending the marriage, but it had to be handled maturely. When we returned to Mumbai, he apologised again. He told me that he loved me and would try harder to save our relationship. We continued but things were never the same and he became even more violent."
The night of the assault that prompted Nisha to approach the Mumbai police
Nisha says, "Whenever we had a heated argument or he would hit me, he made sure it happened in the bedroom where there were no cameras." She adds, "On June 30, I along with my rakhi brother, Rohit Sethia, tried to talk to him about parting ways amicably. One thing led to another and while we were in the bedroom, he slapped me, pulled me by my hair, and banged my head to the wall. That's when I approached the police."
Nisha filed another police complaint against his family after 25 days for fraud and abuse. Ask her why she was dragging his family into it and she says, "The first complaint was against the act of assault. The second complaint wasn't an overnight decision. Of course, I needed time to think it through."
'I don't want a single penny from him now'
Nisha says her lawyers have sent Karan a mail where she has asked for zero alimony and the sole custody of her son with him being allowed to meet him regularly. However, Karan isn't agreeing to this. She says, "I don't want any alimony. What will he provide me with that I haven't given him? We built everything together. I started earning at a very young age and supported him throughout even before he became a part of YRKKH. I have done so much work and whoever I collaborated with will vouch for the fact that Karan was in charge of the commercials. He took away all my jewellery and everything I got with me during our marriage. I have asked him to return the jewellery he has disposed of because I need to start my life again. Meri mom
ke property
ke papers bhi uske paas pade hue hain, which I want him to return. There's nothing that I am asking for myself. I am an independent girl and will look after my child and me."
'Karan hasn't called Kavish since his birthday'
According to Nisha, Karan hasn't tried to keep in touch with their son Kavish. "He called just once on Kavish's birthday (June 18) on an actor's friend's number to wish him. He posted a picture of gifts he had ordered for Kavish on his birthday. I want to know why those gifts never reached our son. Let me tell you, he hasn't called Kavish even once since his birthday," she says.

Source: TOI