Sumedh
Mudgalkar, who has been playing Krishna in the show
RadhaKrishn
for the past three years, recalls how as a teenager he used to wait for Janmashtami for a special reason. "As a teenager, I have attended so many Janmasthami functions in our society in Pune. I used to stay away from dahi handi competitions as mujhe bahot darr lagta tha usse but I loved watching them. But yes, there used to be several dance competitions in which I used to participate. These dance competitions became a platform for me to showcase my talent," says Sumedh.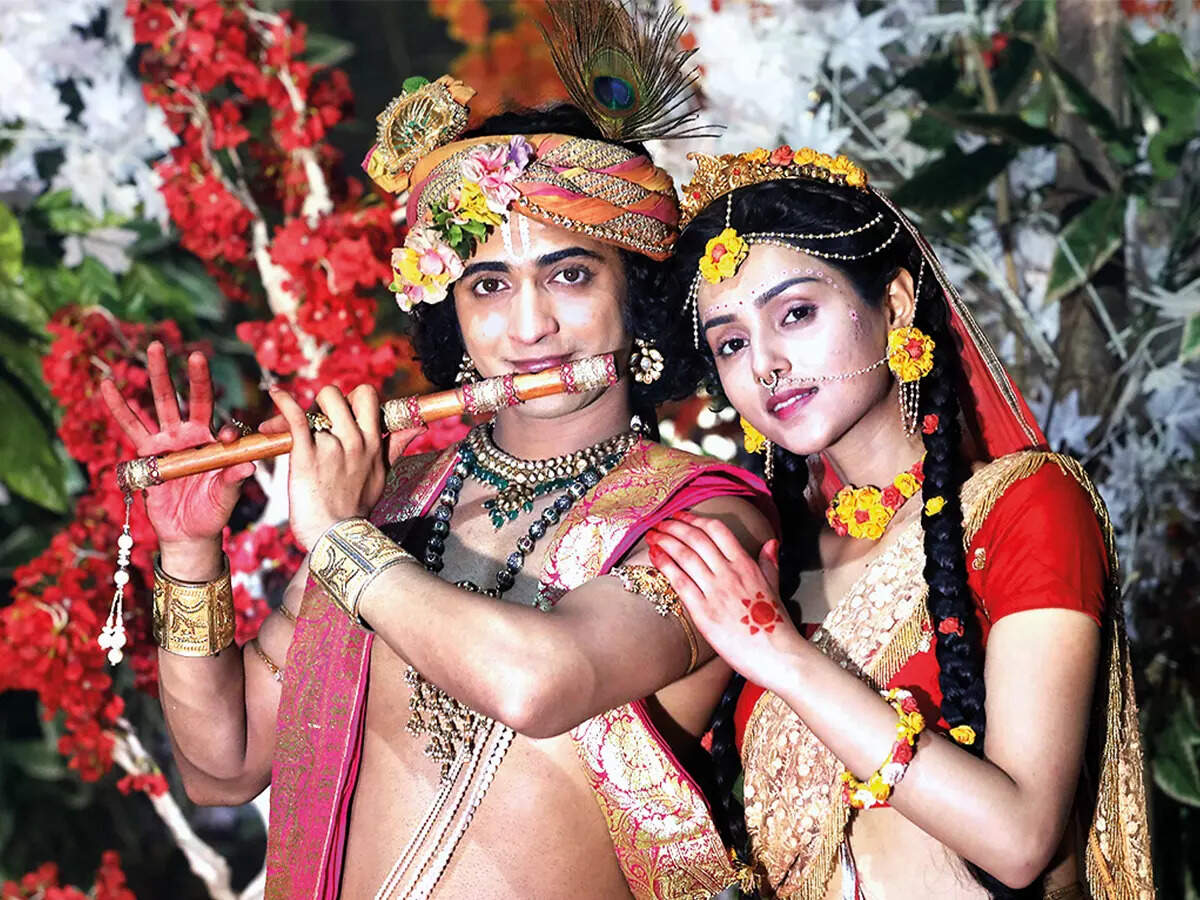 Sumedh Mudgalkar and Mallika Singh in a still from show (BCCL)
He adds, "But for the past three years, since the show began, I haven't been able to attend any Janmashtami function as there would always be an elaborate sequence planned for the day in the show and I would be busy with that. I have enacted three dahi handi sequences in the past three years. So abhi thoda sa darr toh nikal gaya hai. But I am still scared of the four-tier formation."
However, Sumedh says people hardly look up to him as a godly figure as they would with other characters of god in other shows. "People understand now that I am an actor playing the character of Lord Krishna. Now they are able to differentiate between the character and the actor. They follow me on social media too where they get to see me not as Krishna but as Sumedh."
Sumedh says a lot has changed in his real life while playing the character. "I was careless and a very impatient guy before I took up this show. But I have become really responsible now. It is not that I am perfect, I still have a lot of flaws. I grasp all the Krishna gyaan that I give daily on the show. I do not react so much to the world around me as I used to before I took up this character. I now try to understand other people's point of view too for their actions," he says.
We wonder if Sumedh is looking forward to something else apart from playing Krishna on screen? "I have never felt monotonous playing Krishna as it has so many shades. Secondly, I know that this is a once-in-a-lifetime opportunity to play this character so I want to live it for as many years as I can. I know how badly I will miss playing Krishna once the show ends. As far as getting typecast is concerned, when I was playing negative characters, people told me that I will get typecast in those but that didn't happen. Yes, I will prove my versatility as an actor after this show ends. I know I will have to work doubly hard in my next character to prove that but then playing Krishna with so many shades to the character, I am up to showcase my versatility as an actor now," he shares.

Source: TOI