Midway through her first virtual chat with
Hyderabad Times
,
Malavika Mohanan
pauses mid-sentence and lets out a sneeze. "I blame it all on the Hyderabadi weather man, it's raining here non-stop. I love the weather but I guess it has its downside as well," she tells us. The actress is in town to shoot for Dhanush's next, the first time she's ever come to Hyderabad for a film shoot. "I did come here three years ago when my father (cinematographer KU Mohananan) was shooting for Maharshi with
Mahesh Babu
. I have great memories from that time, so it feels great to be back here and shoot in this wonderful city for the very first time," says Malavika.
Although eager to step out and explore the city, Malavika has largely been confined to her hotel room. The actress believes there's a sense of complacency among people regarding the COVID-19 pandemic, which is concerning. "I've come here to shoot so I cannot afford to be stepping out so much because I can't risk getting infected and putting the whole shoot schedule in jeopardy. People have to stop behaving as if COVID is gone. It's not gone," she says, adding, "While we're shooting, there are strict safety protocols in place on the sets, but as actors we need to remove our masks. I've gotten so used to wearing a mask that I suddenly feel naked without one. It's become such an important part of your attire so when you remove it, it feels odd."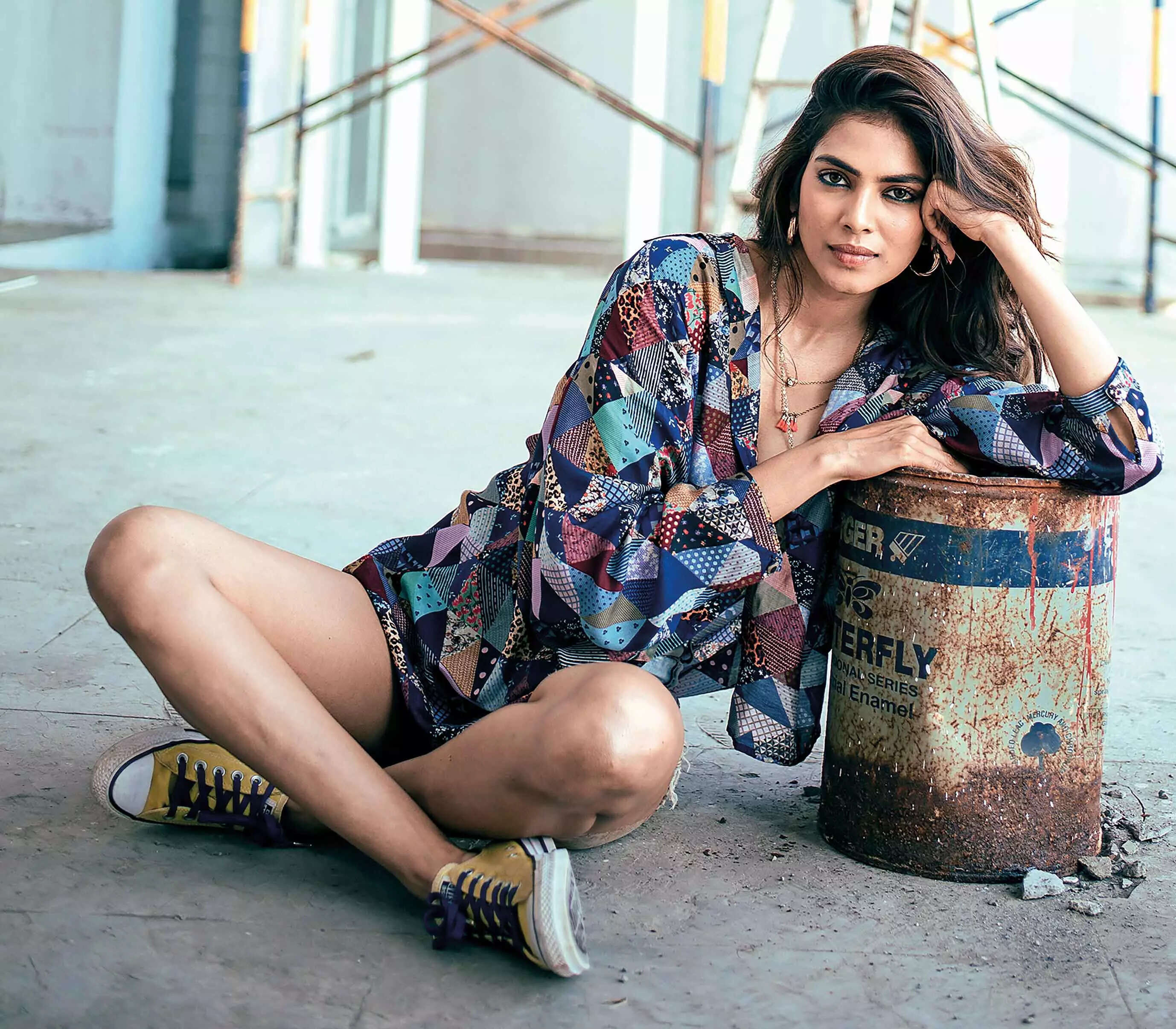 Malavika says the second wave of the pandemic was a traumatic experience for her, which is why she gets triggered when she sees people being careless about following COVID-19 protocols. "Many of my friends lost their loved ones and the last few months have been gloomy. This is why I'm still scared to go out, especially when I see people roaming around, mask-free. It's almost as if they've forgotten about the death toll that we faced just over a month ago," the actress shares.

Now that she's shooting in Hyderabad, Malavika is looking forward to making her Tollywood debut soon. The actress had initially signed a film opposite Vijay Deverakonda. However, the film, which was titled Hero, was shelved mid-way. "Hero was supposed to be my Tollywood debut but that project didn't pan out due to internal issues. I've been waiting to make my debut in Telugu cinema for quite some time now. Of course, I've been getting a lot of offers but things have been stuck due to the pandemic and now there's a backlog of one-and-a-half years. Now that things have started rolling again, hopefully you'll see me in Telugu cinema very soon," she says.
What Malavika finds encouraging is that the gap between Bollywood and south cinema is now being bridged, with leading Bollywood actors willing to work in the south and vice versa. "I've grown up in Bombay but being of south Indian origin, I've always watched Malayalam movies with my folks. For me, films from the south and Hindi film industries have always been on par. I've seen a lot of people in Mumbai have this bad habit of looking at the south film industry as a "smaller" industry, and they think it's inferior to Bollywood. And I keep telling them that they're just being ignorant and they don't know the potential that there is in the south," she says, adding, "I think the film that shut everyone up was Baahubali. It came like a tsunami and made people sit up and realise that this is what the south Indian film industry can do. Since then, actors too have been more open to working in the south."
The Beyond the Clouds actress is also pleased to see that the pandemic has accelerated the growth of OTT and hopes to find more work that will let her travel to different places. "In 2019, I travelled to eight new countries. Some were for work and some for leisure. While travelling, I feel like a kid in a candy store. The joy of discovering new places and experiencing different cultures is unparalleled. If feel it's been instrumental to my growth as a person and it's one of the things that makes me feel alive. I hope travel resumes again soon, and when it does, I'm going to hit 10 countries this time," says Malavika, signing off.
Source: TOI