The election date of the Movie Artists Association (MAA), which was eagerly awaited not only by the Telugu film industry but also by the film fans in the Telugu states, has been finalized. Elections will be held on October 10, according to the
MAA disciplinary committee
.
With the latest announcement, the presidential candidates and their panel members will now get busy campaigning from now on. And who all will compete, and who will win? That will be a ubiquitous interest from now on.

Currently, people in the presidential ring are Actors Prakash Raj, Manchu Vishnu, CVL Narasimha Rao, and Hema. has anyone joined the list at the last minute? Or will anyone agree to drop from the list? These things will take center stage in the coming months.

On the other hand, in addition to solving the actors' problems, 'Maa's new building will be the main agenda of this election.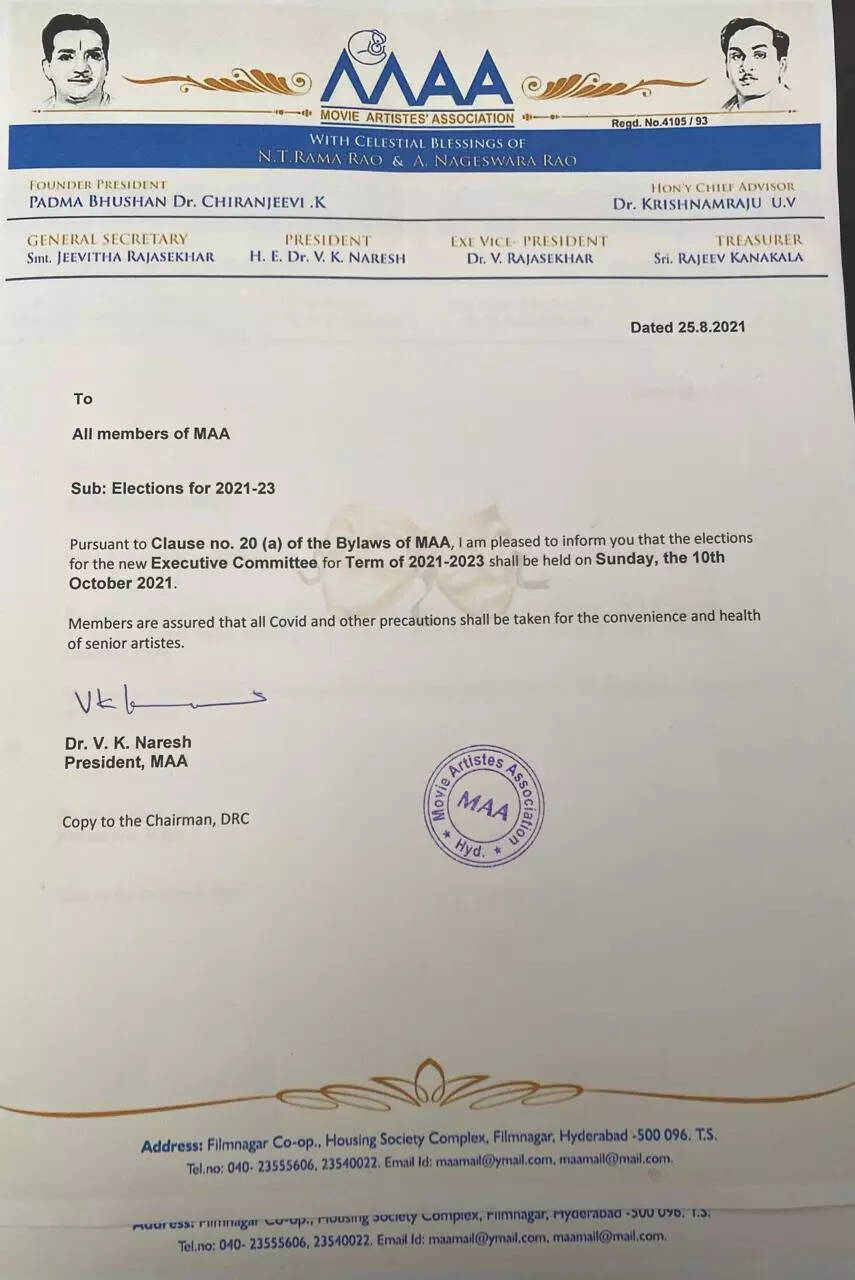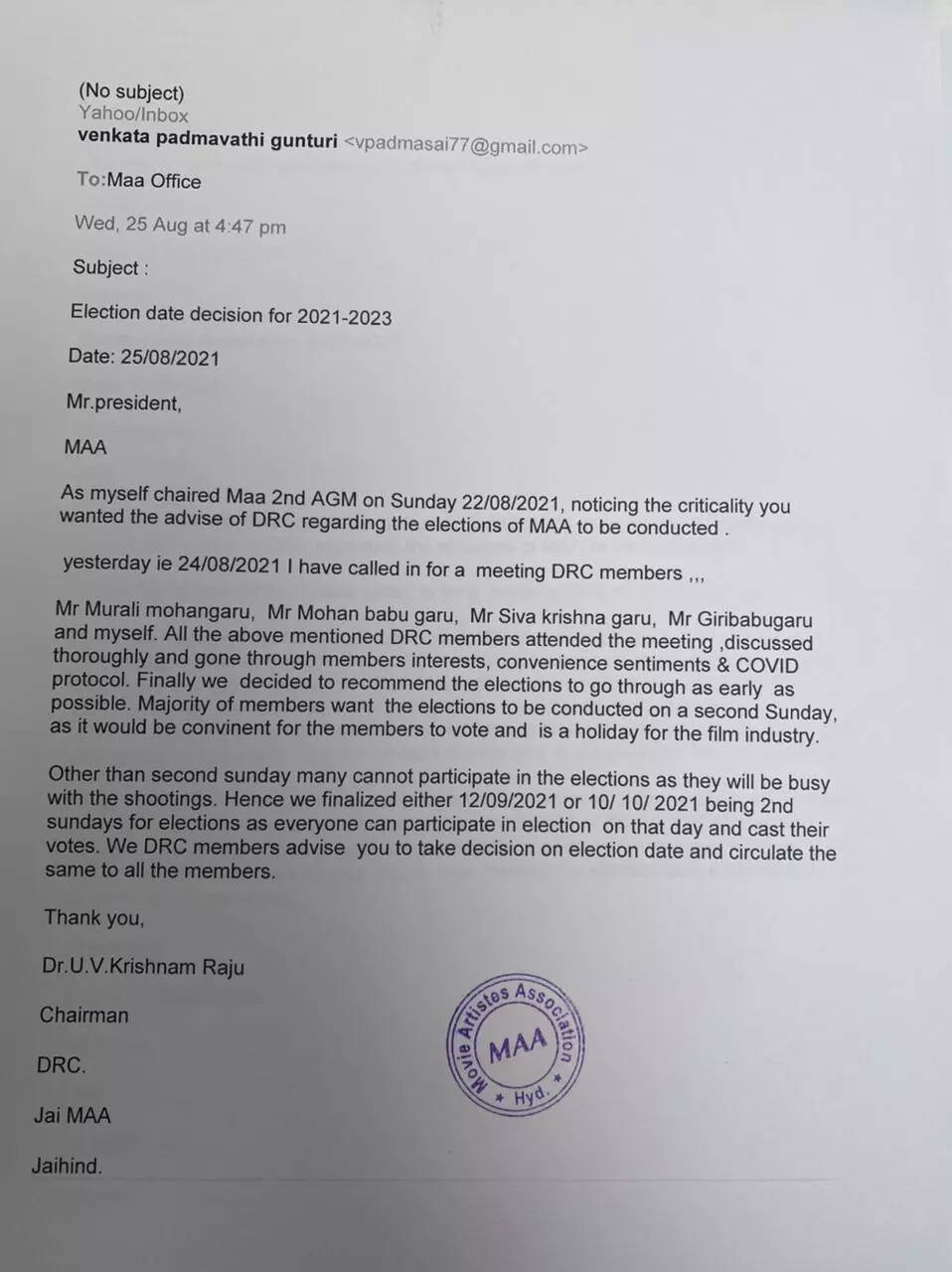 It is reported that the 'Maa' plenary session was held recently on the online platform where a movie star and the 'Maa' presidential candidate Prakash Raj suggested that the elections should be held within 21 days as per 'Maa' rules.
According to this, the elections have to be held on September 12th. However, the disciplinary committee was of the view that it needed time to prepare for the elections in light of the current corona situation and said it would be held between the second week of September and the second week of October if any date was suitable.
Considering all these scenarios, the disciplinary committee has now decided to hold elections on October 10.

Source: TOI