Being the only child of late SL Sharma and Sheila,
Adah Sharma
would always feel left out during
Rakhi
while growing up. "Somehow all the boys I know seem to disappear on this day; I wonder why," she laughs, adding, "So, I never had a Rakhi brother either. I would see friends go all out to celebrate their bhai-behen bond on this day and receive gifts in return. I would always feel left out."
All that changed during the pandemic for Adah. In the midst of mounting anxiety due to the situation around her, she felt gratitude for being surrounded by loved ones and started counting her blessings. And one of the people she remains absolutely grateful for is her paati (grandmom), Tulsi Sundar Kocha. "I started filming as soon as the lockdown was lifted but stayed in touch with my paati via video calls every day. She kept me positive through it all even if I was worried. In fact, I even joke around that she's unrealistically positive," says Adah.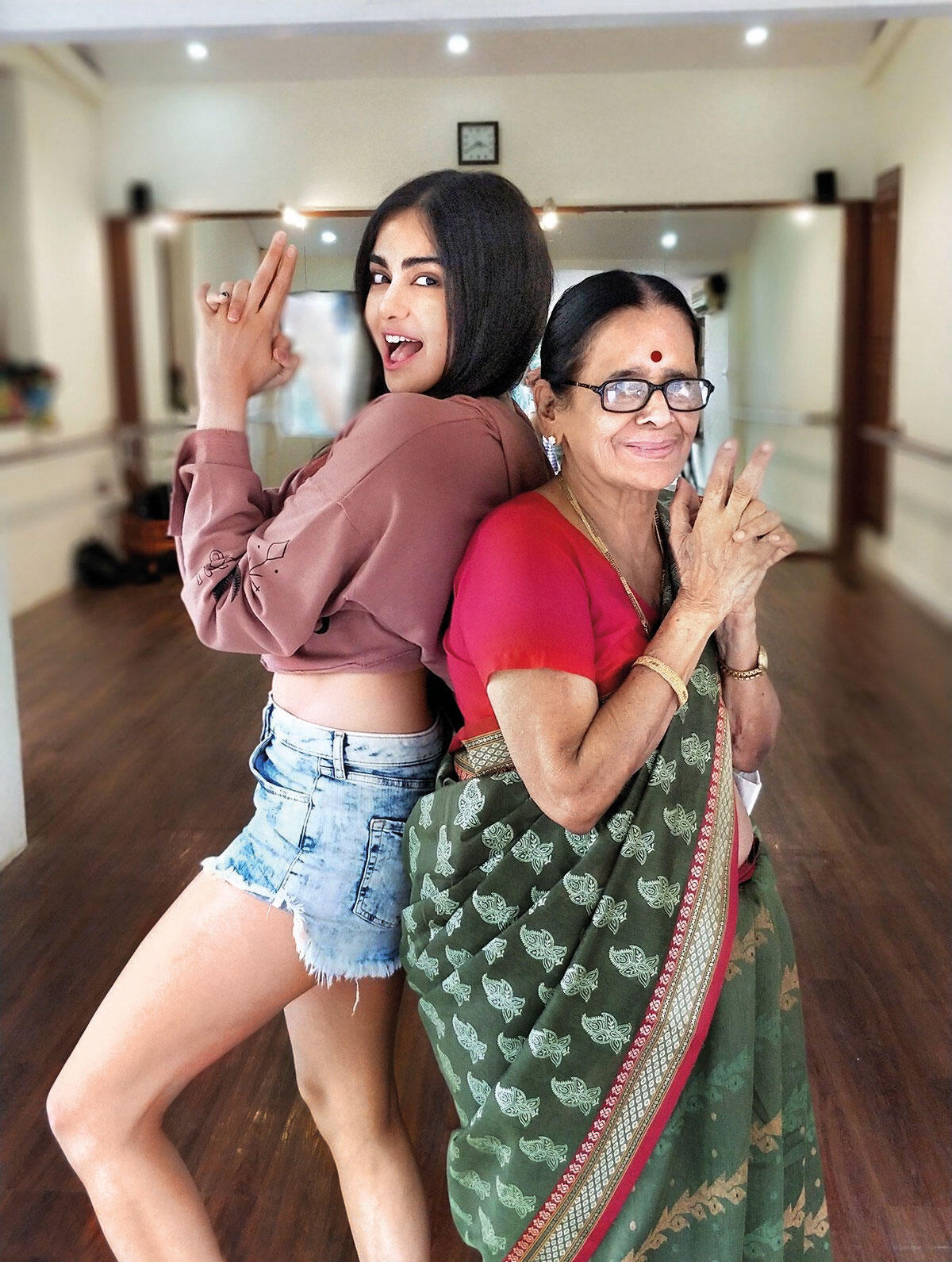 More than a grandmother, Adah sees a friend in her paati. In fact, the two of them are often seen goofing around on social media, with the popular Instagram series #PartyWithPaati. "She's so young at heart, it's inspiring. She cooks her own food because she knows no one else can match her delicious cooking. She keeps herself busy with teaching during the day and on social media at night, she just never ages," shares Adah.
The actress reveals that her paati loves scrolling for comments under her posts too when she winds down after a long day. "When she sees anyone trolling me online, she gets very protective and flares up. This is where the tables turn and I turn into the one asking her to not take it too seriously. My grandma is my warrior; she will stand up for me verbally and probably even physically. It makes me realise that the definition of Raksha Bandhan truly needs to change," she says, adding, "It should be to celebrate anyone in your life with whom you have a protective bond, not just your brother. I aspire to be as strong as she is."
Does this mean that Adah will tie a rakhi to her paati this Raksha Bandhan? "Why not? Now when I tell her that I called her my protector, I'm sure she'll be happy too. For the first time, I have plans for Raksha Bandhan," says Adah.
As a mark of your love and gratitude, surprise your rakshak by featuring them in Hyderabad Times on Raksha Bandhan! All you need to do is tell us about your pandemic rakshak and upload a picture with them on Facebook, Twitter and Instagram using the hashtag #MyPandemicRakshak and tag us using @hyderabad_times or DM us.

Source: TOI