"Aasman ke paar shayad, aur koi aasman hoga", these beautiful lines from the Rohan Dey and Nandita Das-starrer 'Rockford' give a window into filmmaker
Nagesh Kukunoor
's thought process. Over the last 24 years, the filmmaker has come up with a lot of out-of-the-box content for Bollywood. The writer, director, and producer–who loves to keep a low profile and allow his work to do the talking–believes in exploring and providing a platform to new talent. The man who has films like '
Iqbal
', 'Rockford', '
Hyderabad Blues
', 'Dhanak' and others to his credit, recently added another feather to his cap by writing-directing the web series 'Mayanagari -City Of Dreams'. In an exclusive conversation with ETimes, Nagesh speaks about lockdown days, how he has always done the work that he believes in without worrying about commercial films and their success, and more. Excerpts:
Though the lockdown gave you the time to think and work on pending projects, it was certainly not a good period…
Well, I am used to long breaks as I like sitting and writing my own stuff. So, the first lockdown didn't come as too much of a shock. But, like everyone else, there were a lot of outstanding projects that I never gave any attention to, and the lockdown provided me with the time to explore all these things. But again, the first lockdown was a little difficult as my mother had contracted Covid-19, and in the process of taking her care, I got infected as well. So, that kept me busy for a little while. Otherwise, it was good as compared to all the people who lost their lives, jobs, and everything.

Your films are different from other Bollywood commercial films but get attention and are applauded. How do you manage to do that?
Hindi filmmakers have a certain way or style of telling stories. I have always been styling my films with American independence; there is a certain way that I have made my films and my web series, and it's good that I have been applauded for it. So, I am grateful for that. Other than that, I have never played by any commercial rules.

Having said that, have you ever feared getting overlooked as masala films have always been in the trend, you have always played true to what you believe
I have been doing films for 24 years and I have never worried about what the other person is doing because when you make a film or series, it takes a lot of your time. So, you need to believe very strongly in what you have to do; you cannot be concerned about what others are doing or how much success anyone is getting. You just have to focus on what you do and that is what I have always done. I like making movies, I love writing scripts–I enjoy the whole process, so that keeps me a happy person. Now, what happens in terms of who succeeds, who doesn't, is surely not in my hands.
Go on…
There is a certain way I tell my story, so just because something is working–like multiple songs in a movie, a lavish set, or the presence of actors who are immensely popular–I have never done those things. I have chosen to do what I believe in, and that's what I mean by staying true to the kind of things I do.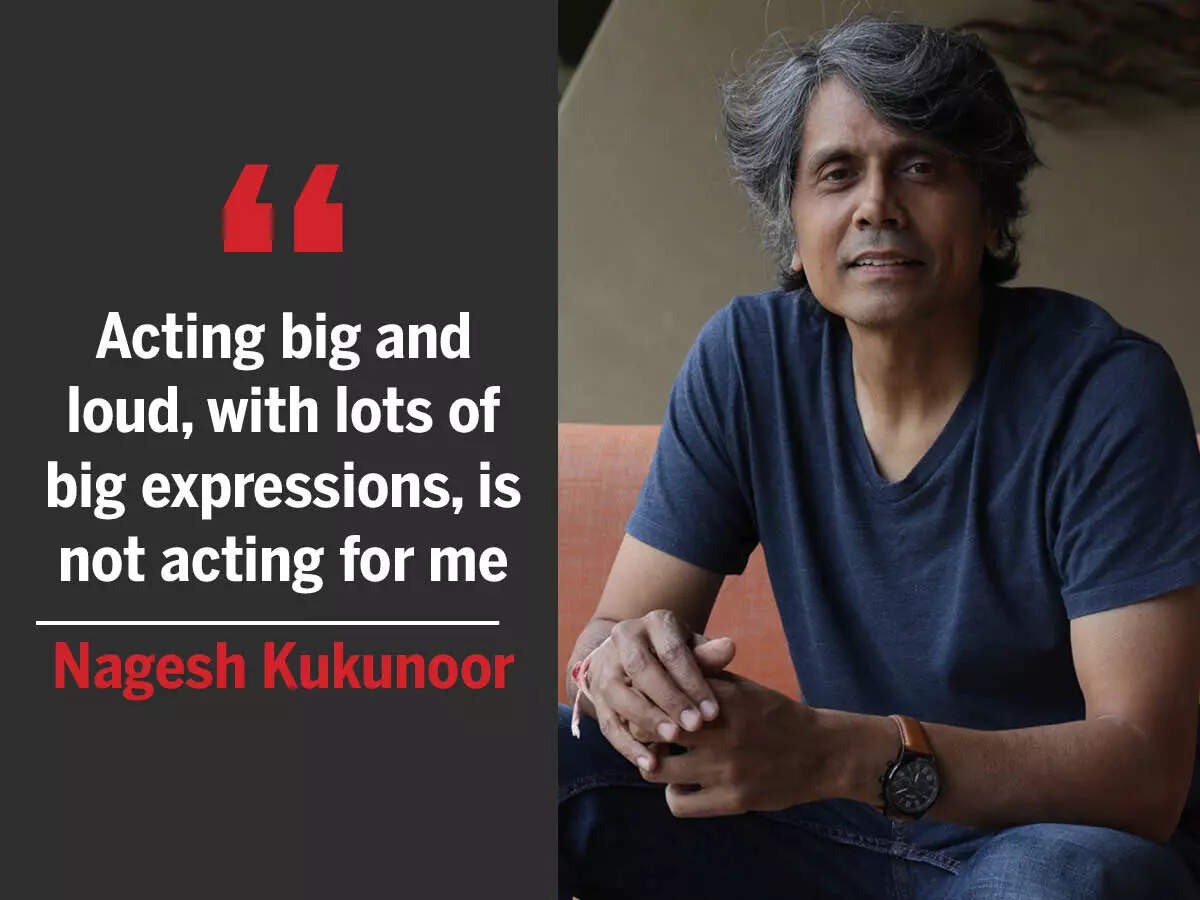 You are very particular about casting. What's the process like?
I don't chase stars. Just because someone has become popular, it doesn't make them a good actor; just be very clear about that as there are really very big names but they are not really good actors. So that is not my cup of tea. I just focus on who I believe is correct for the character I have written and that happens by a fairly long audition process; I love working with new talent. If you see, in a lot of my films, I work quite hard at casting someone who not many people know. And for the most part, that has worked very well for me. Sometimes, I will also take someone who is known for something else and use them very differently. For example, Ayesha Takia in 'Dor'. Everyone knew her as a very glamourous girl but I genuinely believed that she was a good actor, and luckily, We should do things with conviction, everything else will follow.

What are the parameters for a great actor, according to you?
Acting is a very subjective process; who I think is a good actor, someone else might not. So, I look for honesty in an actor. Because acting big and loud, with lots of big expressions, is not acting for me; that's very easy to do. Being subtle is more difficult, I feel.
The most recent example is Priya Bapat, who played Poornima Gaikwad in my web series 'Mayanagari- City Of Dreams'. She did an elaborate audition and then I locked her. But she is one of those actresses with tremendous potential; sometimes it takes me several rounds of audition to recognize that, and once I do then I just lock-in, and go with that person. That is the beauty of not being bound by traditional names. If you are only chasing commercial stakes, then there will be only 10 actors to work with, but if you are not concerned about that in a country of this size, you have thousands of people who are capable of doing good work. You just need to give them a chance.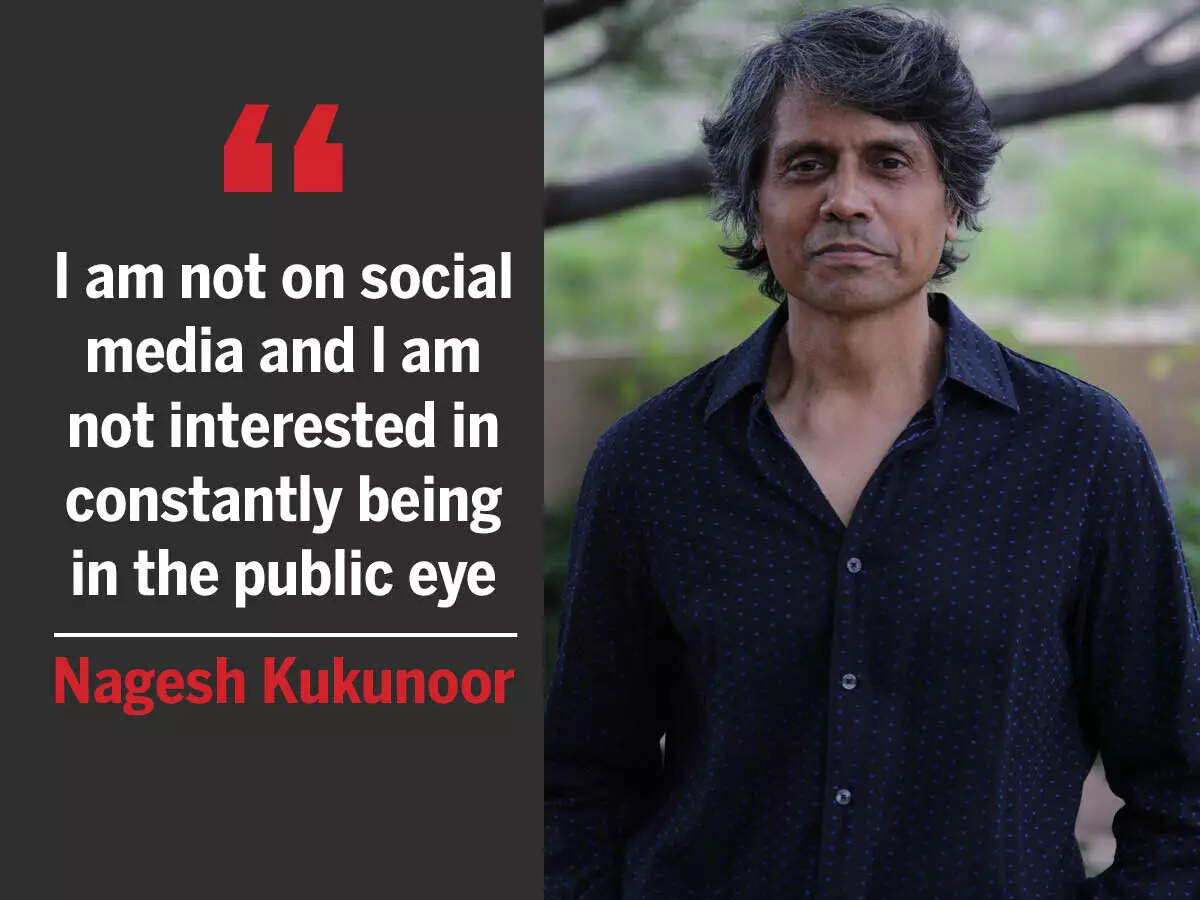 With the emergence of OTT platforms, do you think theatres and their charm will fade away?
Theatres, I think, will always be there because going to a theatre is a nice outing. Seeing something on a large screen is still a beautiful thing for me also. You should not be sitting in your home all the time. That being said, the pandemic clearly proves that when one can't go outside, you need the option to see lots of things, and now, with the ticket prices rising in the bigger cities, these streaming platforms are going to provide a cheaper option, aren't they? personally, I love streaming platforms because of the opportunity for more filmmakers and more stories to be told. There are thousands of filmmakers and they need a space to show their talent.
You are an engineer who returned from America and turned filmmaker. What is your take on the outsider vs insider debate?
Honestly, I just do my own things and I am not concerned about larger trends. I am not on social media and I am not interested in constantly being in the public eye. I just enjoy my films and keep a low profile. That's all I am concerned with; that's the way I like to live my life. I am happy in my nice, small circle of friends. I don't need to be in the newspapers every day. That is not the way I operate.

Source: TOI