Anup Pandalam, of the prankster show Gulumal, is making his directorial debut through the "realistic comedy" film Shefeekkinte Santhosham, with
Unni Mukundan
in the lead. The film was announced on social media, on the Chingam 1, and music director Shaan Rahman wrote about how "bone- tickling" funny it was when newbie director
Anup Pandalam
narrated it to him.
Wait a minute, is this a prank? Comedy is not a genre Unni Mukundan is seen much in. "It is true that Unni is considered more as a mass film hero," says Anup, laughing. "But while this will be quite a departure from his usual roles, Unni, in fact, has a great sense of humour and really enjoys comedy, so is a perfect fit for the role."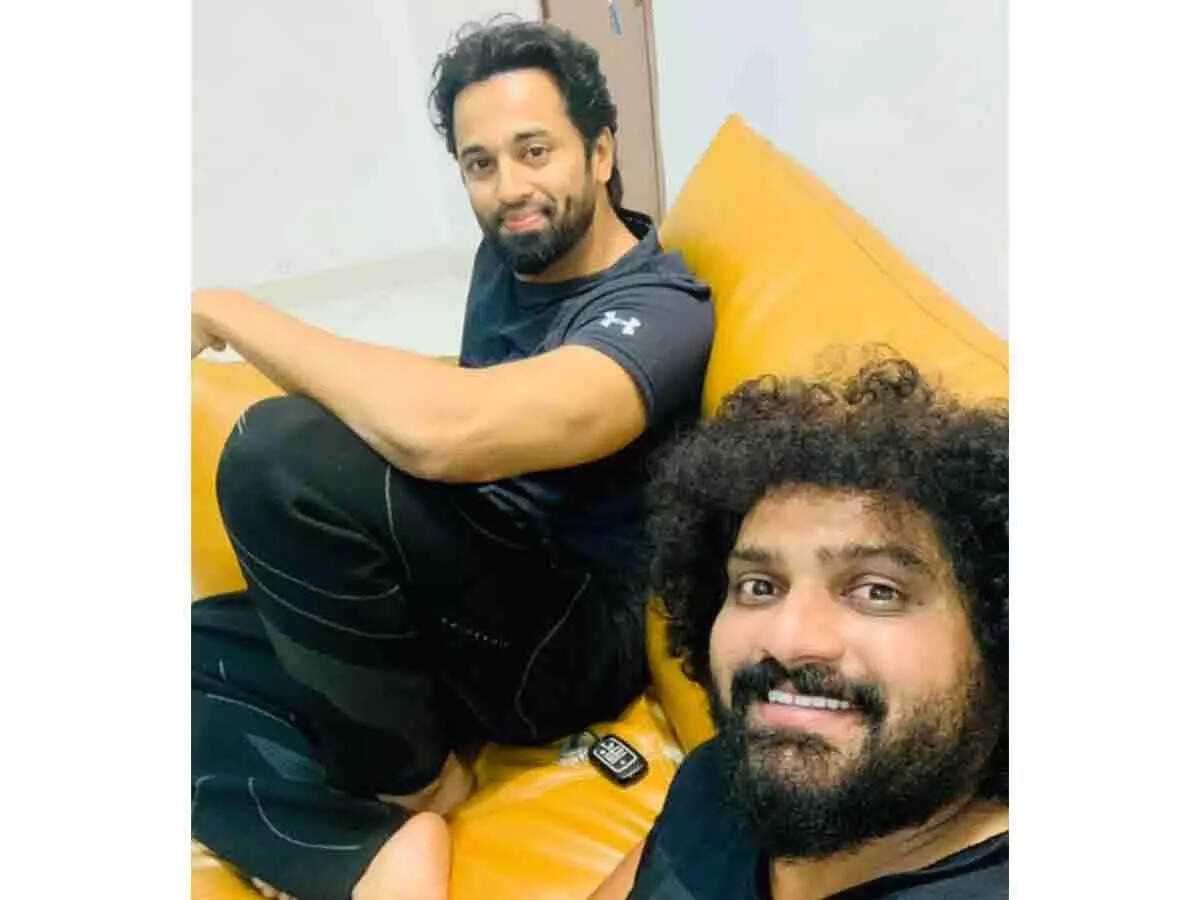 The actor plays the title role of Shefeek, a simple, naadan guy, who is the happiest when helping others. The film starts with Shefeek's return from Dubai and is filled with comic moments, and moves to some troubles that he is faced with. "As it has a rural setting, there are several interesting village characters in it as well. As the presenter of a comic show, I have a finger on the pulse of the audience and understand that a good section of them enjoy comedy. So, I started working on this script and have been refining it, ever since I completed it in 2019," he says, adding that the shoot is set to start in late September.
The poster of the film, which shows part of a rustic tea shop, highlights a dialogue that goes, "Are those savarna (upper caste) snacks in the glass case?" Pointing out that this has piqued people's interest, Anup notes, "It is inevitable that one's politics will make its way into a work. And as a writer, my politics is evident here and is present throughout the film. But having said that, this is basically a feel-good entertainer." Eldho Issac is the cinematographer and Noufal Abdullah is the editor of the film.

Source: TOI